Outlook
Explore Best Solution to Print and Save Outlook PST Emails Here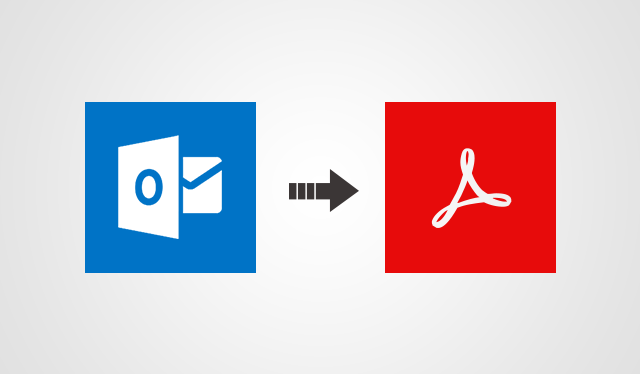 Microsoft Outlook is one of the preferred and popular email applications as it provides a set of unique features, which is developed keeping the mind the various organizational needs that come in. We are also aware that Microsoft Outlook stores and saves the data in PST file format. However, there can be an instance that your sensitive data from the PST file needs to be printed for security reasons. Under such circumstances, relying on some trustworthy third-party tool is the best option to process the need to print and save Outlook PST emails.
Have you ever met with such an instance to print Outlook emails and other data items in portable format? If yes, then relax and explore the blog to the fullest! As here we will elaborate on cost-effective solutions to view and save Outlook PST files by availing of different naming convention patterns.
Before moving to the solution, let's go through the below-described user-query,
"I am working as a Data Analyst Officer in a reputed organization. A few days back, I received a request from one of my clients to print some crucial Outlook emails in portable format. Since then, I am running from pillar to post to know the best solution to print PST files without Outlook. Is there some approach to print or save Outlook data in the Adobe Acrobat portable file format?"
What Could Be the Reasons Behind to Save Outlook PST Emails?
We are familiar with Outlook application which is prone to get corrupt in several ways such as oversized PST file, abrupt termination of Outlook profile, any hardware issues, or due to intrusion of malicious or harmful software can also harm the Outlook data, thereby leading to PST file corruption. Therefore, to mitigate such issues, one can save Outlook emails to a secure file format.
In other situations, if the emails are huge in number, then it is not possible to archive all the email messages, then saving only the required set of sensitive emails in portable file format is always the best option. Apart from that, when it comes to sharing crucial emails with others without giving a chance to modify the content, then it is always important to save or print PST file emails. Meanwhile, portable formats allow a user to secure the data in several ways like password protection, application of watermark, or in the case of enabling encryption to the portable document file. Thus, altogether saving the Outlook data is one of the secure options to prevent users from changing the data from the original email evidence.
How to Save and Print PST Files without Outlook?
Although, one can manually save and print Outlook emails. However, the manual way is feasible only if there are 5-10 emails. This means, in the case of printing the bulk Outlook emails, then it is best to make use of an  advanced PST to PDF convertertool. By availing this tool, one can get numerous advantages such as printing PST emails with the data integrity well-maintained, does not pose any file size restriction while converting and printing Outlook emails.
One of the highlighted features of this amazing software is the ability to save Outlook PST emails to portable files in different naming convention patterns. This includes various patterns such as Subject, Subject+Date(DD-MM-YYYY), From+Subject+Date(YYYY-MM-DD), Auto incremental, and so on. When a user applies any of these patterns to save the resultant file, then one can easily fetch the portable document file based on the subject name, date, etc. Moreover, these naming conventions enable a user to separate Outlook emails into different categories based on the requirement.
Also Read:
How Does the Software Works?
Download and run the tool and add the file by clicking on the Add File option
Now, see the preview modes
From the export option, choose the Print option
After this, browse for the desired location
At the end, click on the Export button.
Advanced Settings of the Tool
Under the Advanced Settings there are 4 options available. These options are elaborated below in detail:
1.General Settings: Under this Setting there are three options available
Date filter: Here, in this option you can apply date filter such as From date and To date for the specific emails that you want to export.

2.Page Layout: Here in this there are three option available
Margins: Through this, you can adjust top, bottom, left and right margins
Paper layout: In this two options available, Landscape and Portrait mode
Header and Footer: User can write header and footer here.

3.Attachments : In the Attachment Settings there are two options available
Attachment on Pin
Append Attachment
Save Attachments

4.Bates Number: In this advanced setting it allows the users to set bates numbering in the portable file format. You can also apply fonts here.

Time to Conclude
When an Outlook user wants to print Outlook emails, then it is wise to avail the most trusted automated tool rather than depending on the manual solution. As the manual method only allows a limited set of Outlook emails to print. Therefore, in the case of batch converting PST files as portable format, it is the best option to rely on the aforementioned third-party tool. In addition to that, it also allows applying different naming convention patterns to the output portable file. Now easily print or save Outlook PST emails.