Office 365
,
Thunderbird
How to Backup Office 365 Calendar To Thunderbird on Mac OS
Are you facing trouble while using Office 365 calendar in Thunderbird mail account? Yes?? Don't panic here's the solution over your problem! Microsoft users can make use of an effective and efficient solution to export Office 365 calendar to Thunderbird on Mac OS X. Such type of approach is shared among worldwide users through this web post. First, go through the entire article, understand the exporting procedure completely, and then, implement it for completing your task. So, let's begin!
"Hello guys! I am working with Microsoft Office 365 tenant for last 2 years. There is an official need of backing up Office 365 calendar in local disk. I attempted several methods for the same but, things are of no worth. Can anyone help me out with this?"
An administrator or a user can make use of Google Chrome to backup Office 365 calendar into local drive. O365 provides print option for saving all calendars items into local machine and, Google Chrome renders an option to print document in PDF format.
"I got the task from my team leader to sync Office 365 calendar in Thunderbird for Mac account. However, I tried different manual methods for the same and all of them gave zero output. It seems that I have to use third-party software to export the O365 calendar in Mac Thunderbird. The main challenge comes here! It's too much difficult to choose a perfect converter from the tons available in the marketplace. Is there any expert who can suggest a suitable solution for this? Thanks in advance!"
An administrator should opt for a third-party backup solution to export Office 365 calendar to Thunderbird on Mac. Office 365 Backup Software helps in archiving O365 calendar in ICS file format. After this, Mozilla users can import the resultant .ics file in Thunderbird.
For Windows
For Mac
Backup Office 365 Calendar Into PDF Format via Print Option
Microsoft Office 365 allows Admin or Users to print all calendars into PDF format by Google Chrome. Print option helps a user to backup all the calendars items into local hard drive. To perform this task follow the mention steps carefully:
Step 1: Login Office 365 Account in Google Chrome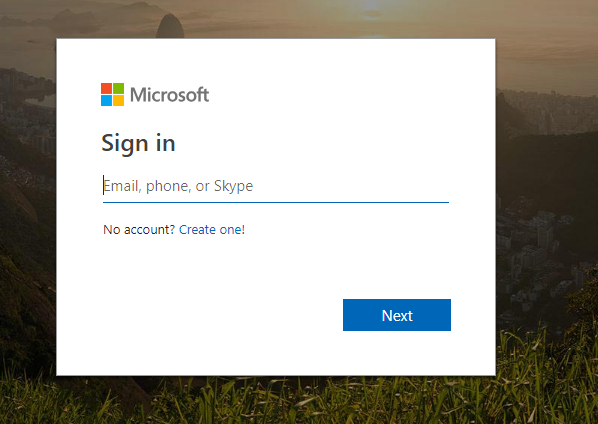 Step 2: Click on Outlook icon to Open Outlook Calendar
Step 3: Click on Calendar icon to View all Office 365 Calendars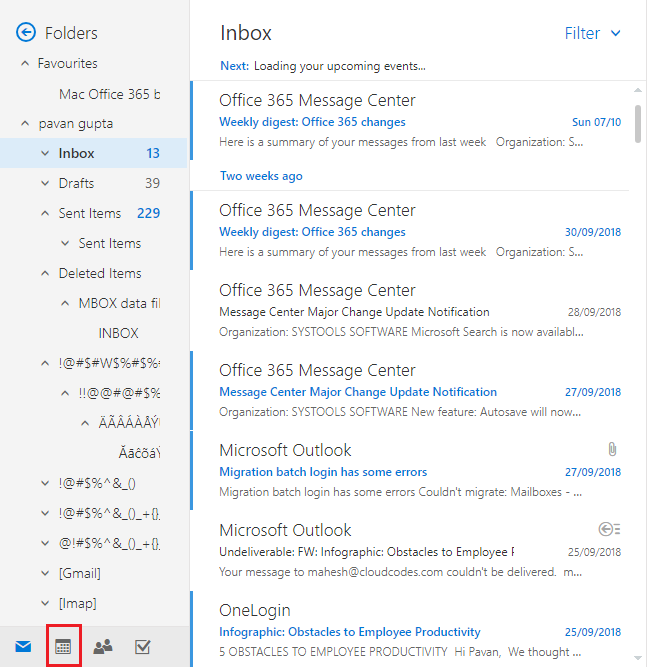 Step 4: View all the Office 365 Calendars, Select one to Print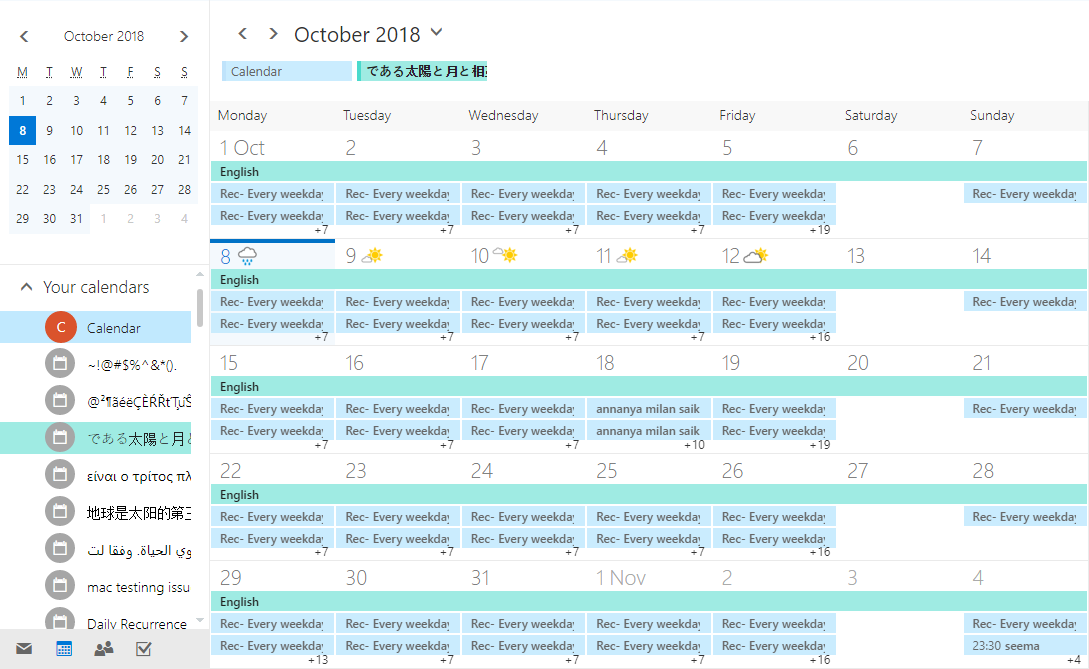 Step 5: Select Print Option to Save Office 365 Calendar into PDF format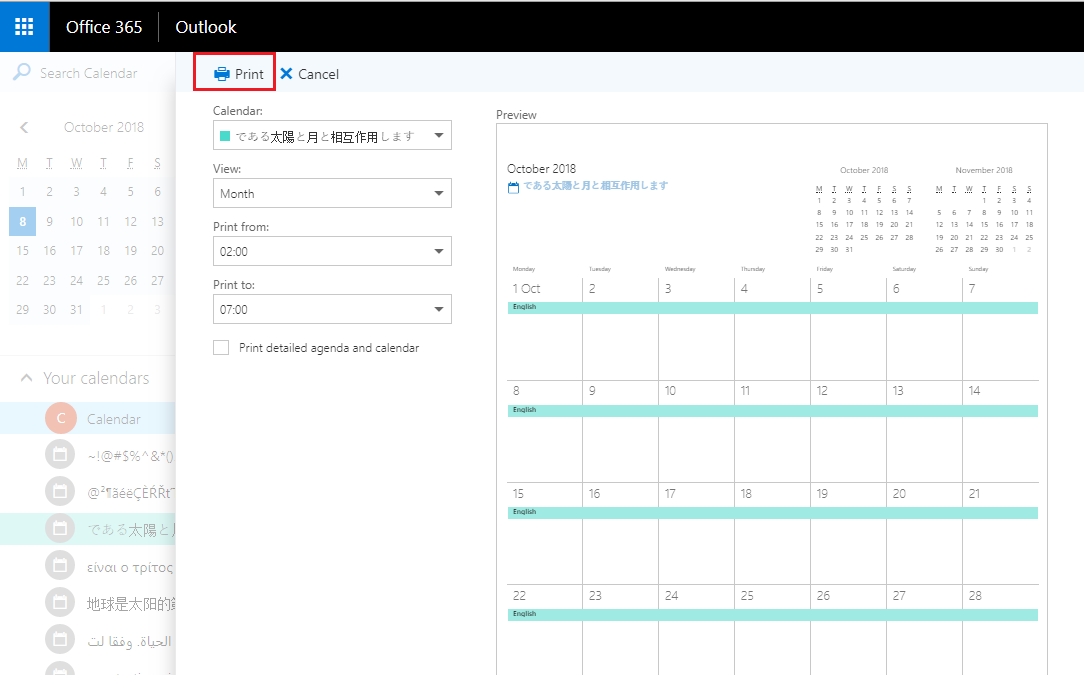 Step 6: Google Chrome provide option to save selected Calendar into PDF format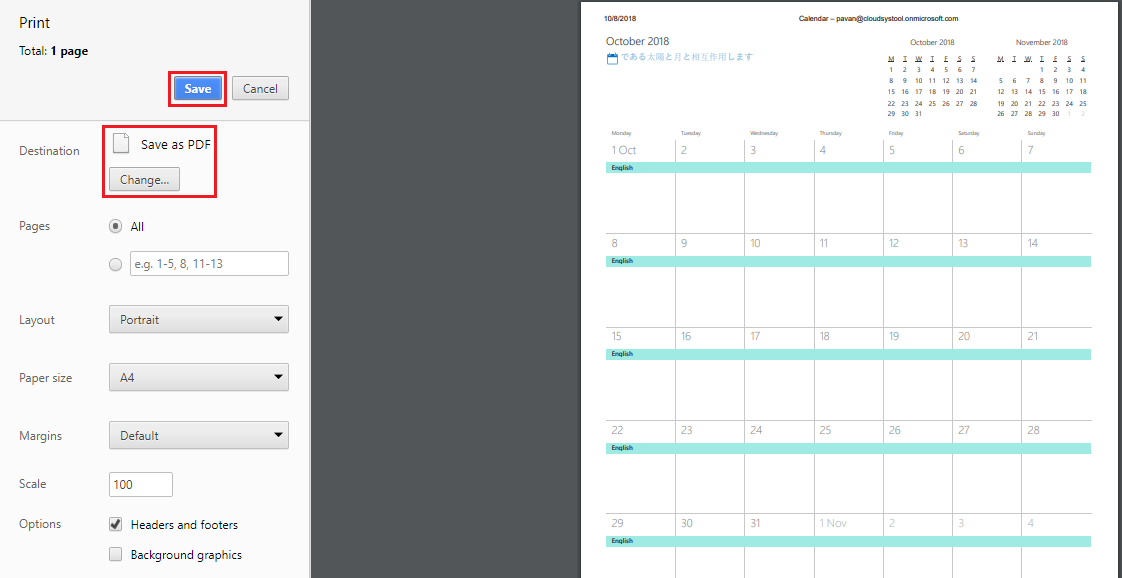 Expert Suggested Tool to Export Office 365 Calendar to Thunderbird
Technical expert suggested and one stop solution for Office 365 Admin is to use Mac O365 email archive Tool. This software exports all the calendars into .ics format, which can easily import to Mac Thunderbird. Before going to further, have a look on the software features:
Backup Microsoft Office 365 Contacts in VCF & Calendar in ICS Format
Option to Apply Date Filters while Downloading Office 365 Calendars on Mac OS
Software offers Pause & Resume Option During Backup Process
Option to Delete After Download to Freeup Office 365 Storage Space
Software runs on Mac OS 10.8, 10.9, 10.10, 10.11,10.12, 10.13
Steps to Export Office 365 Calendar into Local Machine
Step 1: Open the Tool and Enter Login Detail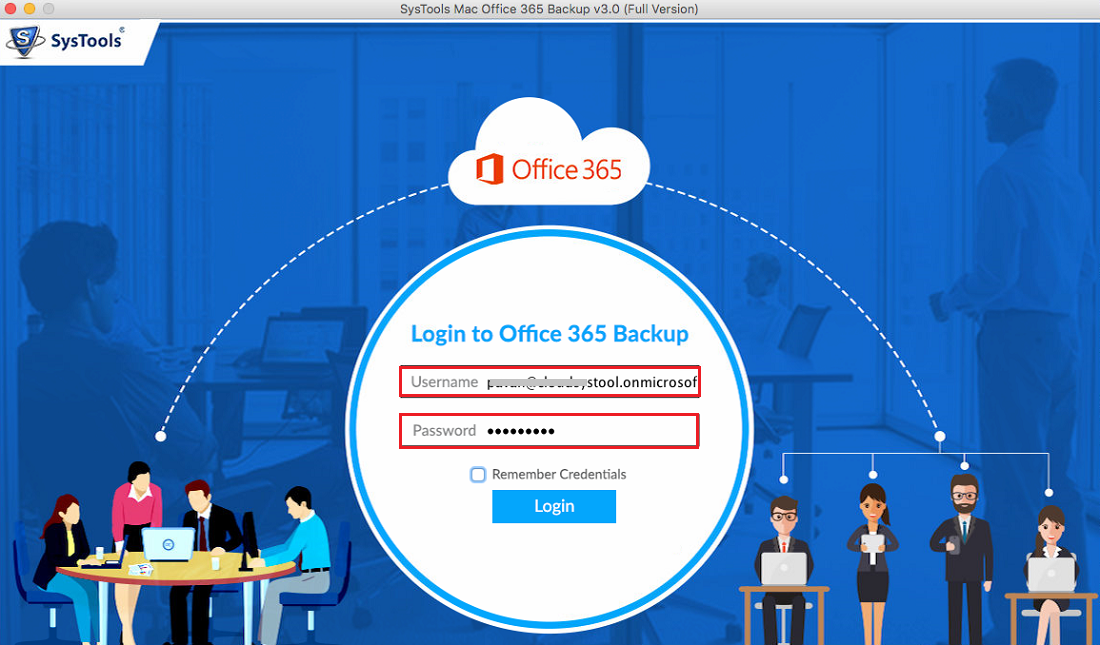 Step 2: Select Category: E-Mail, Calendar, Contacts and Select Export Format: EML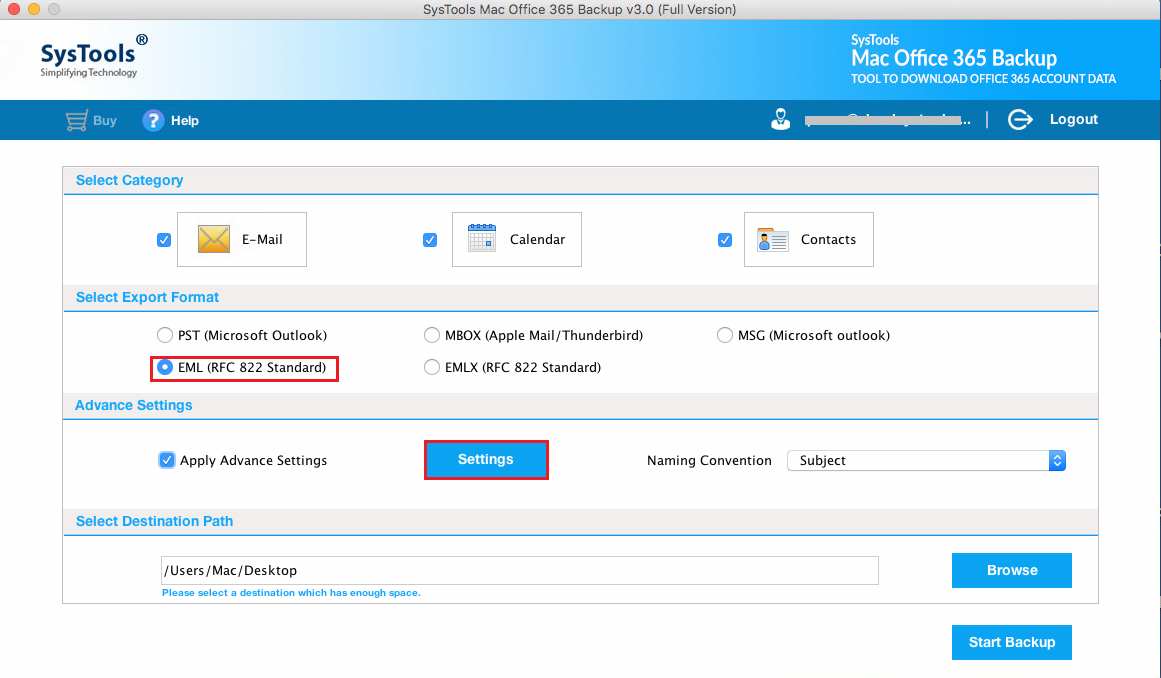 Step 3: Admin can sort out Calendar Items by Naming Convention Option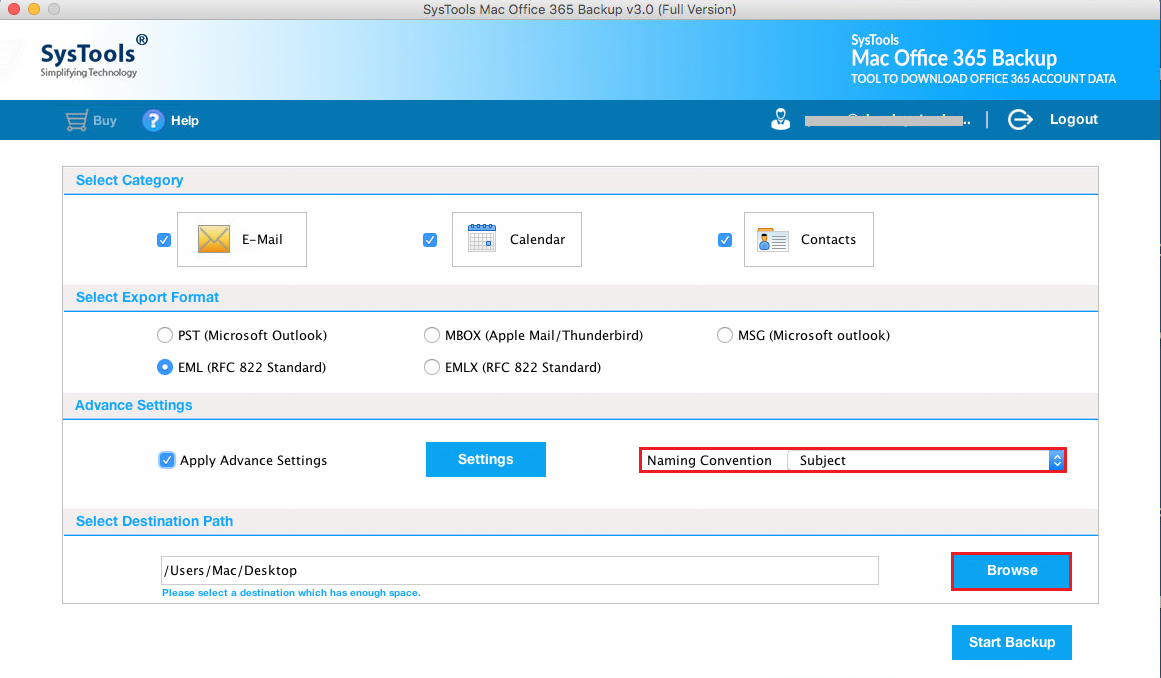 Step 4: Next, Browse the Destination Folder to Save Calendar Into ICS Format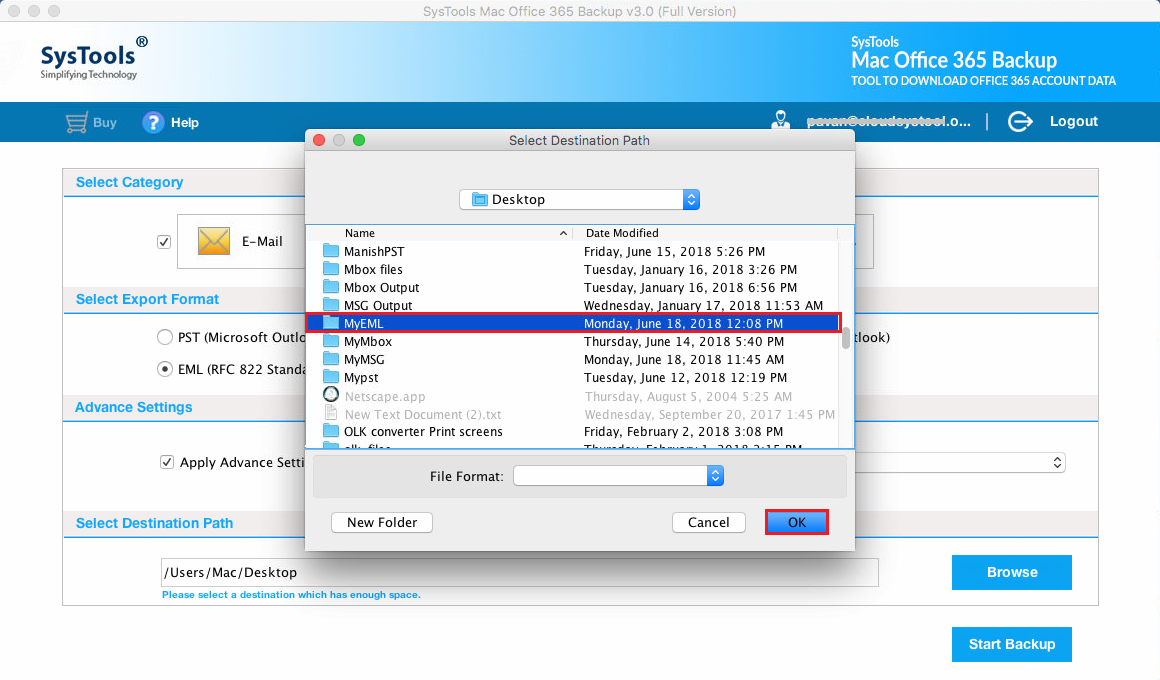 Step 5: Click on Start Backup Option to Begin Downloading Process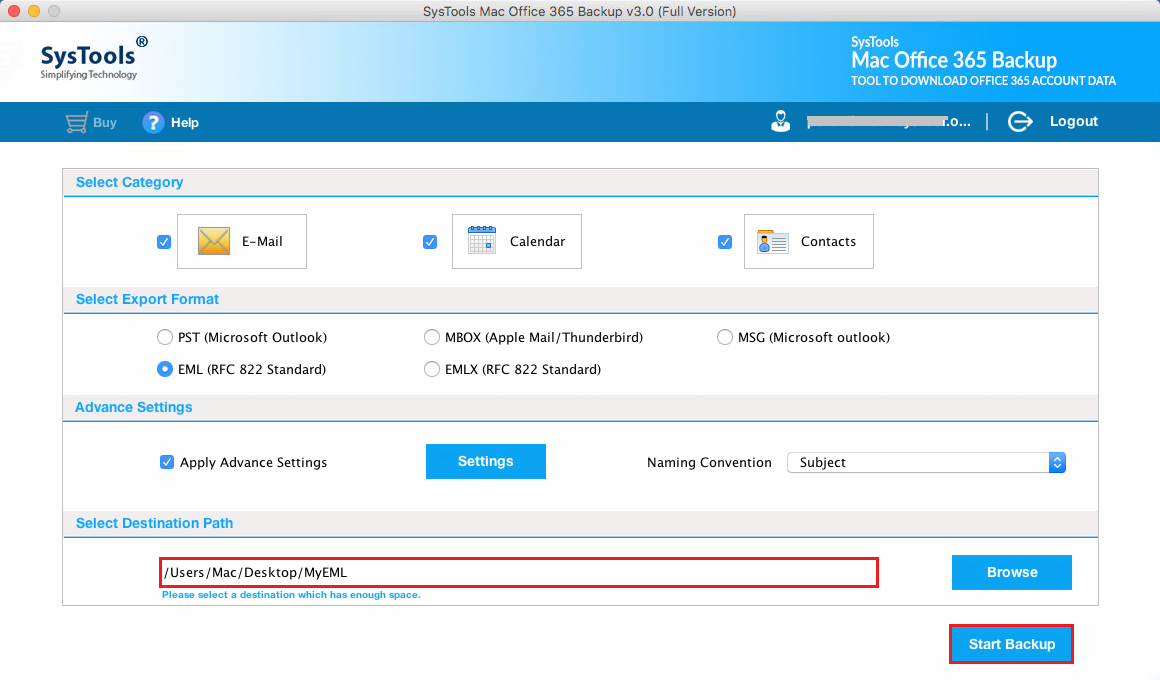 Step 6: All the Office 365 Items Including Emails, Contacts, Calendar Saved at Local Drive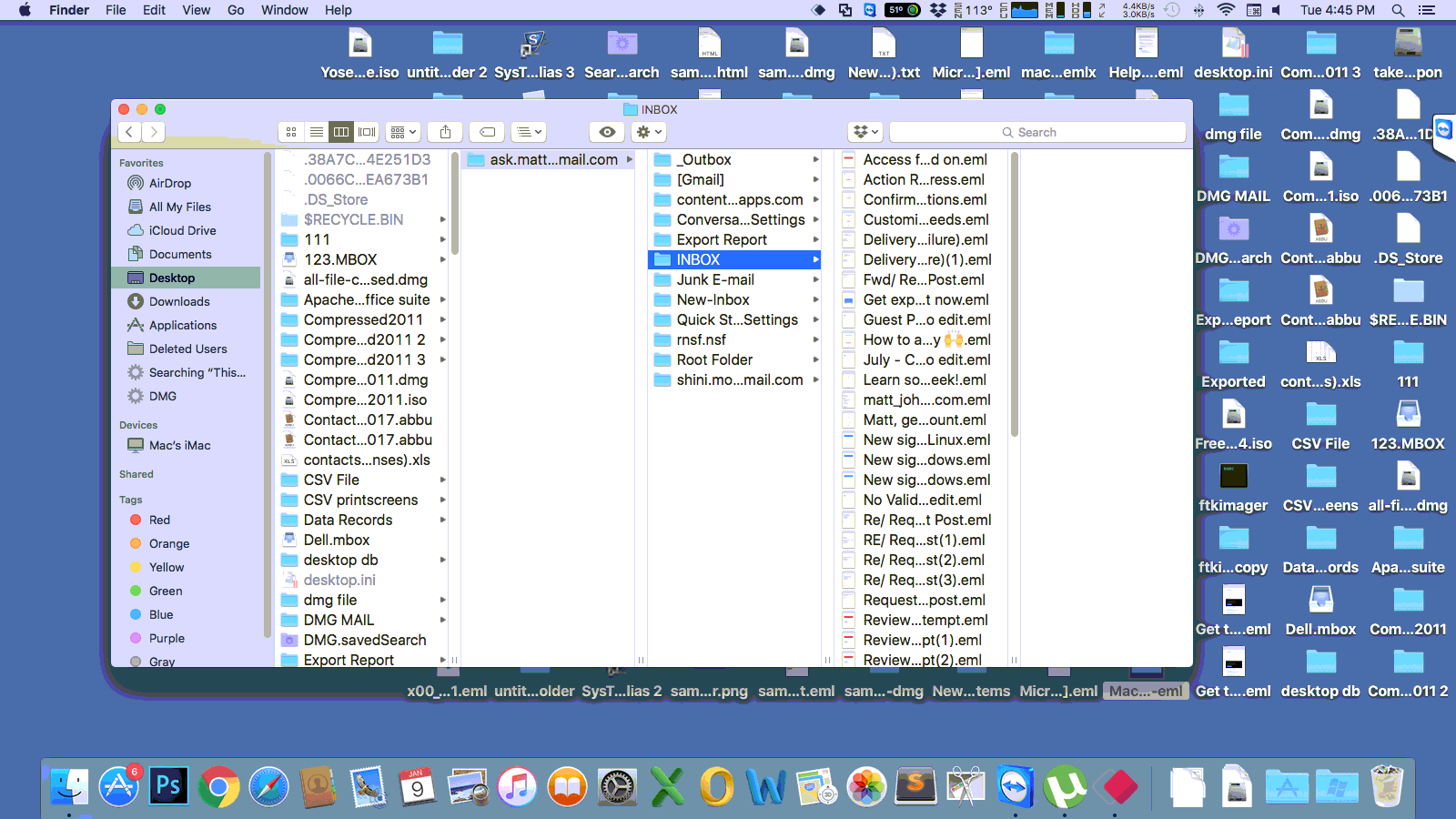 Steps to Import ICS Files Direct Into Thunderbird
Step 1: Open Thunderbird Email Client on any Mac Operating Systems and Go to Calendar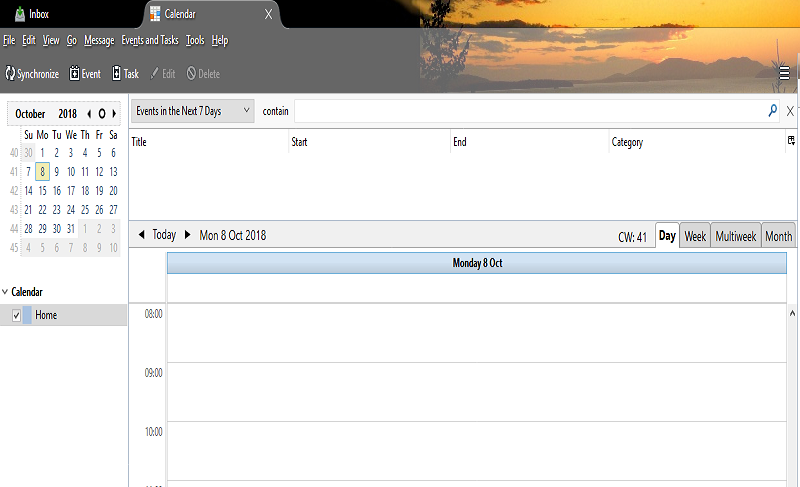 Step 2: Go to Events and Tasks (Alt-N) from Main Menu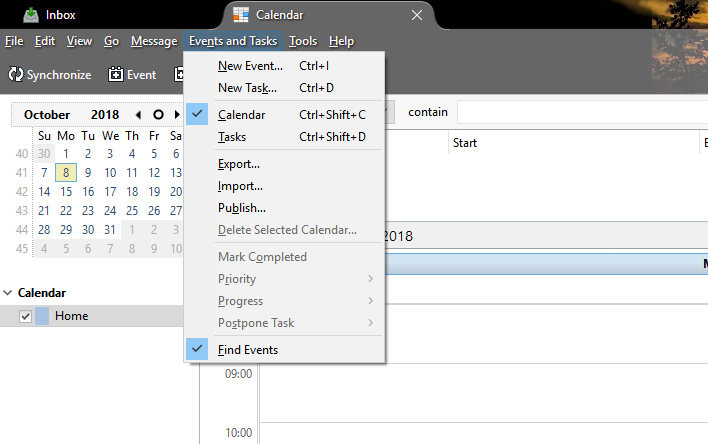 Step 3: Click on Import Option from Drop Down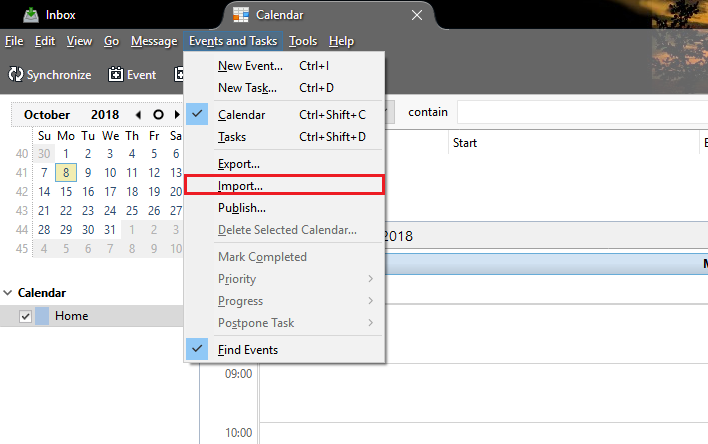 Step 4: Select Office 365 Download Calendar .ics Format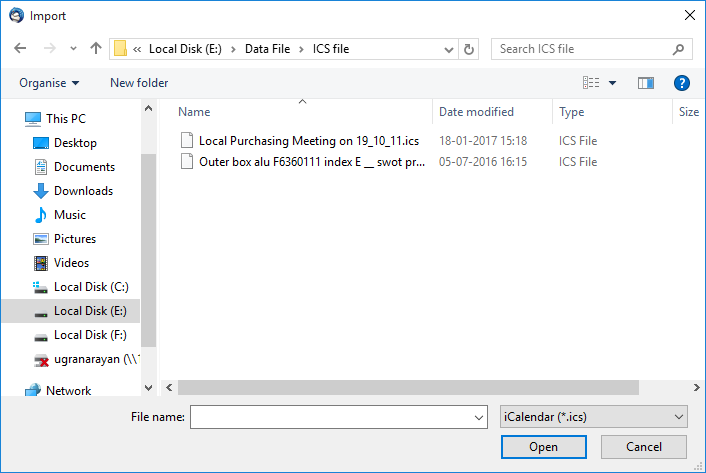 Step 5: Finally, All Office 365 Calendars Successfully Import to Thunderbird

Read More:
Conclusion
Transferring Office 365 Calendar to Thunderbird is not an easy task, a user or admin must be perform tactic task to complete it. We have mention both the solution to backup Office 365 calendar into local drive and export Office 365 calendar into Thunderbird.