Data Recovery
What to Do If The New SSD Not Showing Up in Disk Management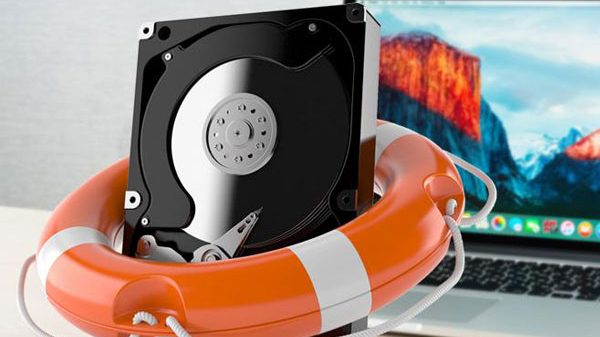 Summary: Have you connected an SSD in your computer but do not see it in Disk Management? This post will show you how to resolve the issue of SSD not showing up windows 10, 7 OS.
SSD Not Showing Up In Disk Management
SSD (Solid State Drive) is always a great choice for faster read-write speed and low power consumption. However, sometimes users stuck in a condition where they find that their new SSD not showing up in disk management or Disk Manager.
Apart from this, there may many other similar scenarios like external SSD not showing up in device manager, hard drive not showing up, hard drive not showing up, SSD not showing up anywhere, USB device not showing up, etc. These issues can occur due to various reasons from a misoperation, missing drive letters to problems on the computer.
Quick Tip: Download SSD Recovery Software tool to quickly find and fix the Solid State Drive (SSD) errors automatically. 
Why Is New SSD Not Showing Up In Disk Management And How To Fix It?
While connecting a solid state drive to PC, if the SSD not showing up in device manager and not showing in my computer then, it is quite common. Below are some different cases with specific solutions to fix the issue.
New SSD Not Showing Up In Disk Management Because It is Not Initialized
There come times when users brought a new SSD that is not initialized and while plugging it to PC, the system becomes failed to recognize it.
Solution: SSD Not Showing Up Anywhere NowInitialize the SSD
In order to initialize an SSD, one needs to access the Disk Manager. Below are the steps:
Click 'Start' and select 'Disk Management'
Initialize Disk wizard will pop up after this
One needs to select either MBR or GPT (GUID) and hit 'OK' button (To avoid compatibility issues between computers, MBR partition style it is best to use)
After finishing up with initialization, users can create a new volume with the Disk Management. Then, the new partition will display in Windows Explorer
Note: If the disk has been initialized already then, it will display an error message 'Disk Unknown not initialized'.
SSD Not Showing up in Device Manager because SSD Partitions Are Hidden
Partitions on the solid state drive can get hidden in the file system. It makes the SSD inaccessible and SSD not showing up in disk management.
Solution: Unhide SSD Partitions to Resolve SSD Not Detected Windows 10
If partitions on SSD drive are not displaying then, users need to unhide them. Below is how to do this:
Press 'Windows + R' keys to open the Run box and type 'diskmgmt.msc'. Hit 'Enter' button to open the Disk Management
Choose the partition that you have hidden previously and hit a right-click on it and select 'Change Drive Letter and Path…'
In the new pop-up window, click 'Add' to enter a letter for this partition
Click 'OK' to finish the operation
Issues With Hardware Devices That's why SSD Not Showing Up Windows 7
Most of the software problems occur due to hardware device failure or if there is something wrong with computer hardware.
Solution: Troubleshoot Hardware And Devices to Resolve SSD Not Showing Up in Device Manager
Fixing hardware can correct the configuration and driver problems. In order to automatically scan and resolve your hardware issues:
Press 'Windows + R' keys to open Run
Type 'control panel' and press Enter button to launch the Control Panel
In the search bar, type 'Troubleshooting' and highlight 'Troubleshooting' from the results
Next, select 'View All' option from the left pane of screen
Click 'Hardware and Devices'
Hit the 'Next' button in the pop-up window and follow the system instructions. Now, the troubleshooter will scan for issues
After completing the scan process, click on 'Apply this fix' to resolve the found issues
Restart your PC and check if the problem gets resolved
Problems With Motherboard and IDA ATA Controllers Drives
The computer cannot prepare a new SSD or optical disks/ removable-media until it recognizes the drive.
Solution: Update IDE ATA Controllers Drivers and Motherboard Storage Controller
Doing this may fix the issue if the problem is in the storage controller. Before performing the steps, make sure you are connected with the internet:
Press 'Windows + R' keys to open Run
Type 'devmgmt.msc' and hit the Enter button to open device manager
Expand the 'Storage Controllers' section
Right click on the 'Controller' and choose 'Update driver software'
On the next window select 'Search automatically for updated driver software'
Now, the device manager will start a search for drivers online. Install them
Follow the same guidelines for 'IDE ATA/ATAPI Controllers'
Eventually, restart your computer for effect to take place
Note: One can also download the right drivers from the motherboard manufacturer.
Communication Issues With SATA Controller Modes
Serial ATA (SATA) controller modes define how the SSD or HDD communicates with the computer. However, using a wrong storage controller mode or protocol will conflict with the drive. It occurs problems like new SSD not showing up in Disk management.
Solution: Change SATA Controller Mode to Resolve SSD Not Showing Up Windows 7
Below is how to change between AHCI, RAID etc., for the SATA drive with SSD is connected to:
Shutdown your PC and restart it
Quickly hit 'F2' or 'F10' button to boot into BIOS
Navigate to the 'Advanced' menu and scroll down until you get 'SATA Controller Mode'
Choose the SATA port via which the SSD is connected (normally SATA1; SATA0 is used by the primary HDD). Hit Enter button and select a mode i.e., AHCI
Go to exit and quit after saving the modifications. Restart and check if the SSD is now detected by the BIOS. You can do this until the SSD is detected or the options are exhausted
Also, ensure that the SATA/ power cable is not loose and connected properly.
Wrapping Things Up
This post is all about new SSD not showing up in Disk Management issue, its reasons and how to resolve it. Hence, now detecting and resolving such issues becomes more easy and efficient. Users can try all the manual solutions sequentially and if no manual method works for them then, a third-party tool is also recommended here that can fix all SSD errors in a single go.