Know How Can You Recover Deleted Files from SSD in Windows 10, 8, 7 OS
People often find themselves in trouble when they have to recover deleted files from SSD on their Windows system. Since SSD is not quite the same as the HDD, many users think that the procedure to restore deleted data from SSD would be different in Windows 10, 8, 7, etc., versions. Well, that is not true. Both are the storage devices from your system OS and files. The restoration process is kind of same too. However, we have designed this post for SSD users. From here, they can learn the method of recovering deleted files from SSD drives on Windows 10, 8 and 7.
How to Recover Deleted Files from Windows SSD
Similar to the traditional hard drives, SSD data deletion is of two types. They can be either soft-deleted or hard-deleted. Read on this segment to learn the methods to recover permanently deleted files from SSD. You can choose the free manual solution to get it done. But the free manual solution consists of a lot of difficulties. Here in this post, you will get both solutions. I recommend you to use trusted software to recover deleted files from SSD.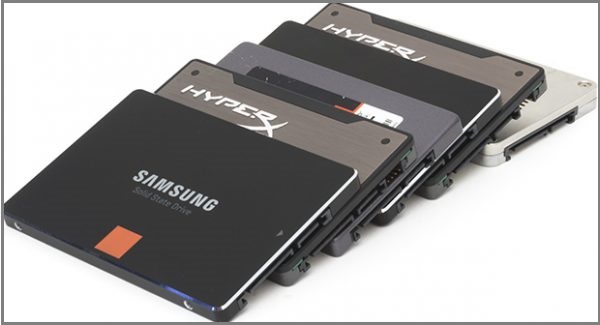 Restore Soft Deleted Files from SSD Manually
Soft-deleted data of SSD drive also get stored in the Recycle Bin, unless you have changed the default settings of Windows. So, pay a visit to the Recycle Bin of your Windows system to check if the deleted files are there. If yes, then select the file/ files you want back and right click on them. Then select Restore to restore those files to their original location. If you want to restore all files of the Bin at one go, click on the Restore all items button located under the Manage tab.
Note: – Know an additional way to recover deleted files using CMD.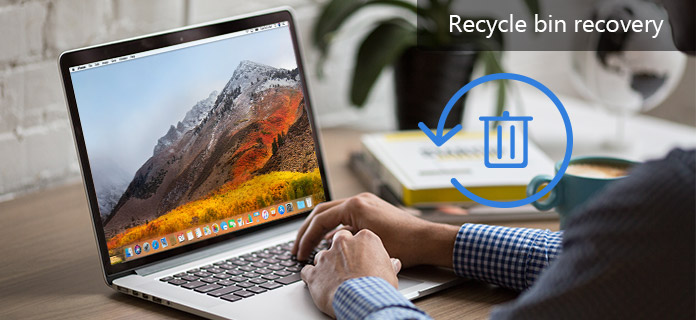 Retrieve Permanently Deleted Files from SSD Using Software
Now, the main issue occurs when it comes to recovering permanently or hard-deleted files from SSD drive. Permanently deleted files are those that have been deleted from the Recycle Bin or deleted by pressing Shift + Delete keys. If you wish to get back these types of deleted files, use SSD Recover Tool. It is quite easy to restore permanently deleted files from SSD drive using this application. Here is how you can retrieve your shift deleted files Windows SSD:
First Download the Software for free:

Step 1: – Run the Software and click on the Scan button under the drive from which the files got deleted.

Step 2: – The tool will scan the entire drive and display all its contents, including the SSD deleted and corrupt files. You can find out the deleted files easily by the red color.

Step 3: – If necessary, use the search option to locate the deleted data after recovering from SSD.

Step 4: – Select the files you need and click on the Save button.
Why Choose This Software to Recover Deleted Files from SSD?
The software offers some amazing features to its users, like:
Mark Deleted Data in Red Color: This software displays all the deleted files in the preview pane in red color. Therefore, it becomes easier for the user to distinguish them. It becomes quite easy for you to recover deleted data from Windows SSD.
Search Option for Easy Discovery: Option to Search by data type, creation date, and modification date helps users to easily find out the file they are looking for. So, after recovering deleted files from SSD in Windows. You can search for all required files using the filter.
Refresh for External SSD Detection: It takes only a click on the Refresh button for the tool to detect any attached external SSD drive. After that, you can easily recover deleted files from external SSD Windows system.
All Types of SSD Compatibility: Both m.2 and NVME types of SSD drives are supported by this application. So, SSD type is not an issue for this tool. Also, capable to recover deleted files from SSD all brands Samsung, WD Black SN750, Crucial MX500, Corsair Force Series, Kingston KC1000, Kingston UV500.
How to Recover Deleted Files from Windows SSD – User's Queries!
User Query 1: "I and my brother run our own wedding photography venture. I have switched to SSD from the traditional hard drive and I was happy with my decision. A few days ago, my brother accidentally deleted some important image while performing the editing of some wedding images. Since then, we both have gone through the Recycle Bin but could not find those files. Unfortunately, we do not have any backup of those files either. Please tell me how to recover deleted files from Windows SSD? For your information, Windows 10 is the operating system that we use."

User Query 2: "This may sound silly, but I really need to know ways to recover deleted data from Windows SSD. I have just started using SSD and do not know much about it. Within this short time, I need to restore some files that I deleted by thinking those are unnecessary. But now, my boss wants them and I have to get back those files at any cost. Please tell me the best way to recover SSD files. I am perfectly fine with any software to recover deleted files from SSD."
Conclusion
Your time to worry about recovering deleted files from Windows SSD is over. This write-up discussed some easy methods to restore the deleted data from SSD drives. Whether the files are soft-deleted or hard-deleted, this post contains the solution for both types of SSD files. The tool cited here is highly recommended by the experts for restoring hard deleted data from SSD in Windows 10. Also, get the complete feature explanation from Windows Data Recovery.