Lotus Notes
Lotus Notes Email Migration to Other Clients – Major Challenges
Lotus Notes email client, which is useful for email communication as well as Personnel information management in daily life. Moreover, it provides an easy-to-manage mailbox database including emails, tasks, meetings, calendars, etc. stored in NSF file format. Lotus Domino has been around for almost two decades. Although, medium to large-sized companies has used IBM Domino, which supports the business process to save the legal information. But, the new technologies are growing day by day, so the user's choice is also changing rapidly. So, many Organizations have decided to perform the process of Lotus Notes Email Migration in an efficient way. Now, in this blog, we are going to discuss the various challenges of migrating the Lotus Notes application in detail.
Lotus Notes Migration Tool – Migrate Lotus Notes to Office 365, Live Exchange Server, Outlook
Sometimes the manual procedure will not work properly or maybe the NSF file gets corrupted. To overcome this, our experts have designed a commercial program namely Lotus Notes Migration Tool that perform the complete work as per user's need.

This tool permits users to export emails, contacts as well as calendars, tasks, and journals and moves data directly from the Domino server to Live Exchange.
Moreover, there will be no changes in the data even after the Lotus Notes Database Migration as the tool retains the data integrity. Other than that, it also preserves the folder hierarchy during the process as well.
Here's how you can use this tool:-
1. First, Install and Launch this Migration Tool on your system.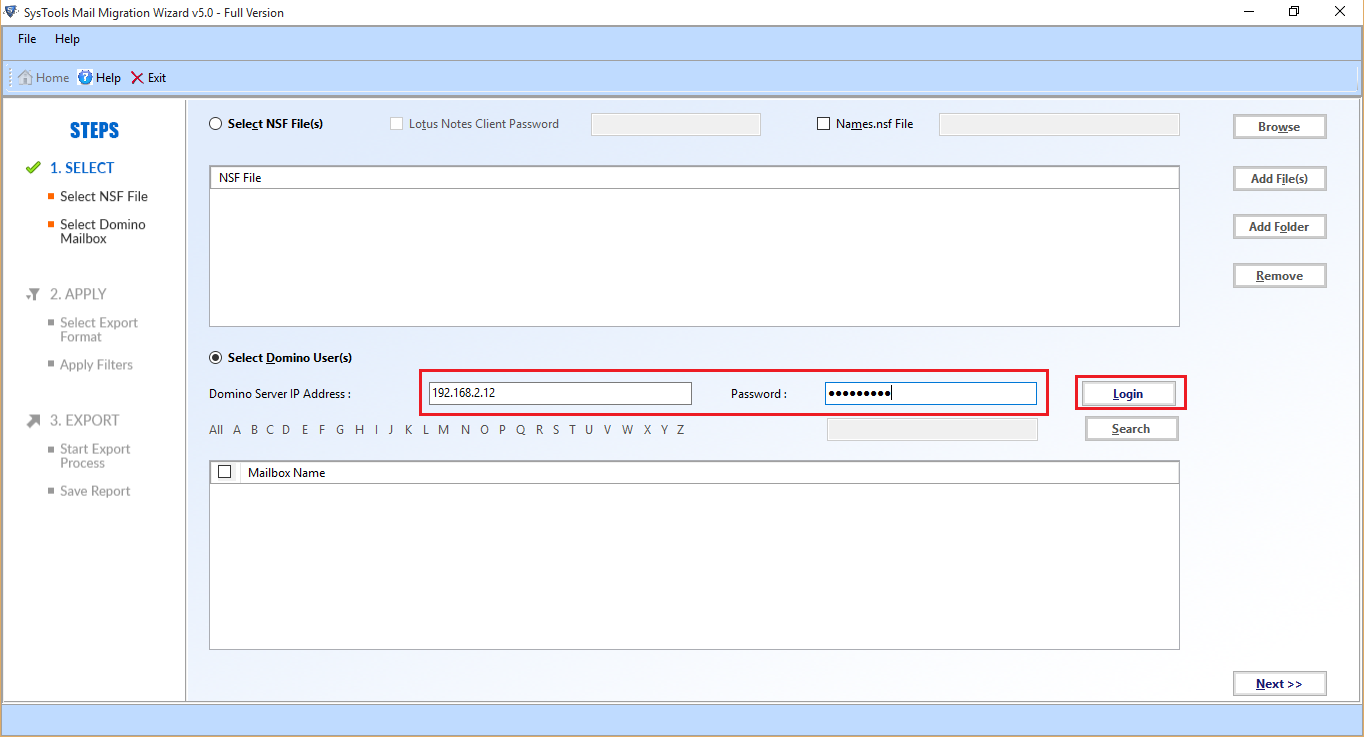 2. Then, choose Exchange option from the the various available export types.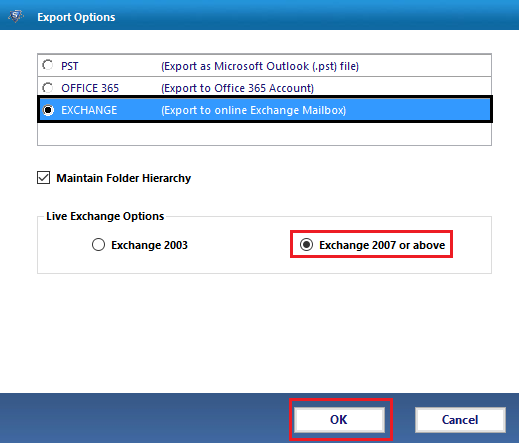 3. Now, enter the credentials as well as other required information.
4. Make sure to select the required category and apply necessary filters.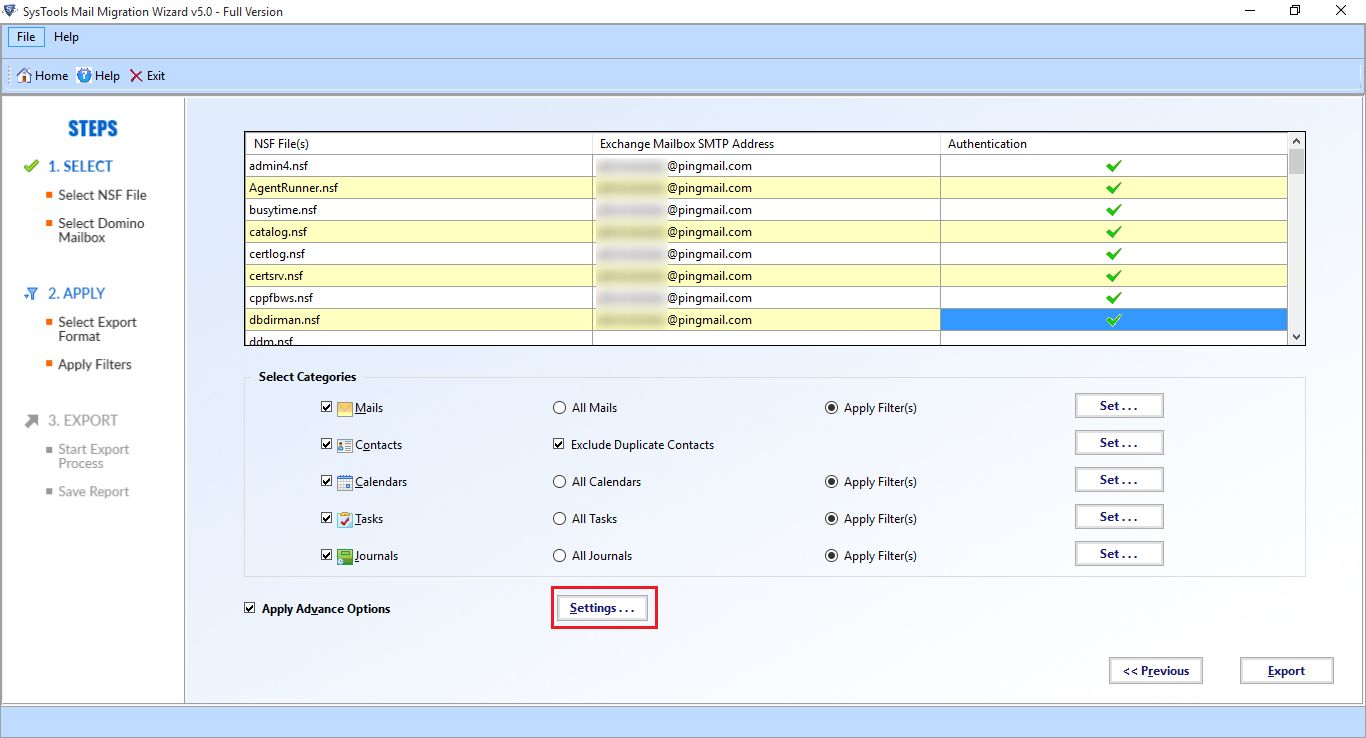 5. In the end, hit on the Export and save the generated report.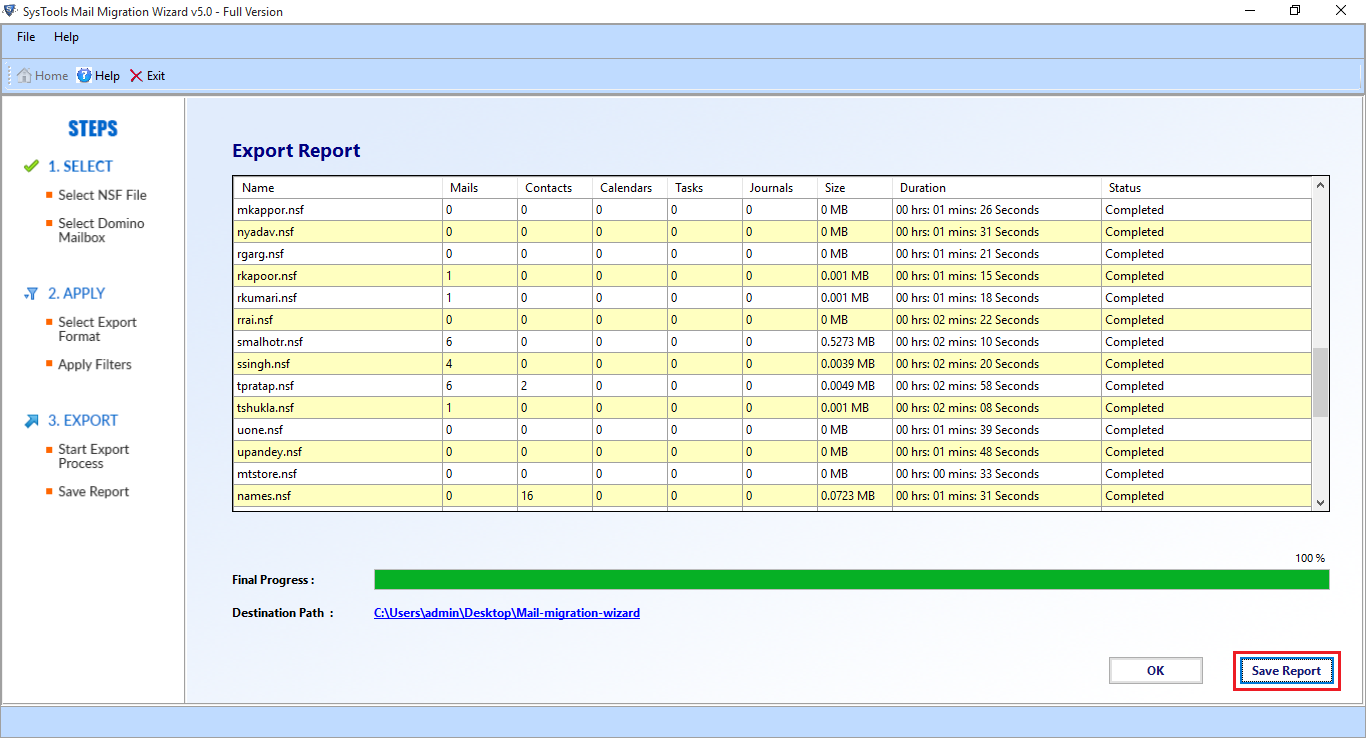 Different Causes of Lotus Notes Email Migration
As we know Lotus Notes is a commonly used desktop-based mail client in the corporate world. It is one of the safe and secure email clients that can utilize for an exchange of information. For protecting each data on a local machine, Lotus Notes uses .nsf format. Since in Lotus Notes, many new features are not available and start losing the email user interface as well. Also, it is highly expensive and complex when it comes to maintenance. Due to such reasons, most of the users prefer to perform the conversion from Lotus Notes to other clients like Microsoft Outlook, Thunderbird, Apple Mail, etc.
2. Major Challenges to Perform Lotus Notes DataBase Migration
Migration from one platform to another is generally done to save cost and productivity. However, in a few cases, the technical aspect can be the reason too. The main challenges are categorized into two groups i.e. Business and technical aspects during the application migration process.
Challenge 1: Business Challenges to Migrate Lotus Notes Mailbox
First, we are going to discuss the Business challenges that are widely faced by small organizations. Some of the following challenges of IBM Notes DB Migration are:
Cost Reduction: Let us discuss the main cost drivers as given below

Analysis of each data, which needs to be converted
Selecting an appropriate technology for replacement
With the email customization to implement all the required functionality
Implementation, definition, improvement, and control of conversion process
To ensure that users consistently deliver high-quality context when migrating emails from Lotus Notes.

Basic Legal Requirements: Ensuring legal compliance during the entire migration process and can be very expensive from such processes. In order, the entire process should be implemented, defined, and controlled to be sure that all the documents are exported completely without an error but when it performs with hands then, there is a chance that error may occur.
Challenge 2: Technical Challenges of Lotus Notes Email Migration
As we know, technical challenges are more complicated as compared to a business challenge. From a technical point of view, the following challenges need to be addressed during Lotus Notes Database Migration:
Encrypting documents: It is also possible that a method to encrypt the document in Lotus Notes email application. If this application contains an encrypted document and the technical approach that can be useful to migrate Lotus Notes documents to another email client. Also, supports on-the-fly decryption files during the extraction for performing the Lotus Notes conversion successfully.
Different types of Files: One single Domino application server may consist of several documents with different types of databases, each file has its collection, attachments, links, and metadata. When users want to convert data from Lotus Notes NSF and then, save the information into the new system, every document must be migrated in such a manner so, no one can access that crucial information or can not vanish from IBM Domino to a new target platform.
Rich text fields: Text Data stored in Lotus Domino documents and also have various data types such as date, time, or text type, etc. that could be handled easily by any targeted platforms but the rich text fields become the most difficult task to move into another file format, which supports some other system. IBM Notes rich text fields is an open proprietary specification that cannot be extracted or transformed into the specific format easily which may be reused on another platform.
Using Linked documents: Lotus Notes document that has rich text fields contains the link that might be connected to another Lotus Notes database. The targeted link resides in the same application as well as on other Lotus Notes application documents. This could be a major challenge to export data from Lotus Notes NSF to other clients. As such links between all the documents should be maintained on target system types.
Versioning documents: Version, which is widely used in the Lotus Domino server, especially in document fields. It is used to maintain all data files such as the type of updated file or file with updated metadata. When users try to extract their documents from the Domino application. It gets an important and challenging task to protect the version and keep all required detail so that the development of the particular document from initial creation to the last modification could be traced easily.
Bottom Line
After understanding the requirement of users, we have already discussed two major challenges that are addressed during Lotus Notes Email Migration. Along with this, we have covered all the possible reasons behind the migration from Lotus Notes to other email clients. In addition, a reliable tool is recommended that will help to overcome such challenges while migrating Lotus Notes to another email client.