Office 365
,
Outlook
Import Contacts from Outlook 2013 | 2016 | 2019 to Office 365
Admin
| Modified: 2021-10-28T17:30:47+05:30 | 5 Minutes Reading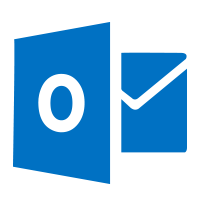 ** Below solution work for Outlook 2007, 2010, 2013, 2016 & 2019 Contacts** – [Updated in 2020]
Do you want to import contacts from Outlook 2013 to Office 365? Are you tired of applying the manual technique for Outlook to Office 365 contact migration as it results in data loss? Well, you do not have to worry about this issue as we discuss different remedial approaches to fix this problem. First, take a look at a relevant user query.
"I am in urgent need to transfer some Outlook 2013 contacts to Office 365. I have tried different manual methods but none of the methods worked in my case. Now I feel completely clueless about this and do not know what to do. Some of my friends asked me to use third-party solutions, but I do not have much knowledge about those either. Please suggest me any efficient tool that can perform this data migration without data loss. Thanks in advance."
The entire business world is moving into the Cloud, including many Outlook users. While doing this, transferring contacts from Outlook to Office 365 is also a compulsory task. These situations demand that users have the proper knowledge about the contract migration process. To help users in this regard, this blog will share different approaches to transfer contacts from Outlook to Office 365 without any hassle. Now, we will go straight to the main discussion.
Ways to Import Contacts from Outlook 2013 to Office 365 Accounts
Users who wish to perform this contact data transfer have two options in front of them. One is to use the manual method and another one is to choose Office 365 Import software. Here, we will talk about how you can perform both techniques.
Manual Technique to Import Outlook 2013 | 2016 | 2019 Contacts to Office 365
The manual process can be divided into two separate stages. First, users have to extract Outlook 2013 contacts in CSV format and then they have to import the files in Office 365.
A) Step-by-step Guide to Save Outlook 2013 | 2016 Contacts in CSV
Launch Microsoft Outlook on your system
Click on File option located in the Menu bar
Select Open & Export option on the next screen
Click on Import/Export wizard to open
Select Export to a file >> CSV file format or Comma Separated value options on sequential screens
Select contacts and on the next page, choose the target folder. All Outlook contacts will be saved in CSV file.
B) Import Outlook 2013 | 2016 Contacts to Office 365 Account
Login to your Office 365 account
Click on File >> Import/Export option
Then choose Import from another program or file >> CSV file format options
Browse to select the CSV file from the local system
Choose the Office 365 folder where you wish to import your Outlook 2013 contacts
All the contacts will get synced with O365 account.
However, The Manual Method Has Some Serious Drawbacks
Before you choose to use this manual approach for Outlook contacts syncing, make yourself aware of these disadvantages:
The process is long and boring besides requiring constant attention.
This is not an appropriate method for bulk Outlook account data export.
Any mistake during the entire data import procedure will lead to data loss.
Transfer Contacts from Outlook 2013 | 2016 to Office 365 Using Automated Tool
The most reliable software used for the purpose of importing Outlook contacts in Office 365 is Office 365 Import tool. Using this automated tool, users do not have to face all the drawbacks we talked about in the earlier section. Moreover, the interface of this application is user-friendly, so no one will face difficulty while operating this software. For trouble-free and secure contact transfer, this program is popular among users worldwide.

Here are some of the benefits of using this software:
Transfer contacts from Outlook 2016 to Office 365
Incremental import to prevent the transfer of duplicate contacts
Support for MS Outlook 2007, 2010, 2013, 2016, 2019 versions
Transfer orphan PST file containing Outlook contacts
Bulk PST file import feature available
Selective Outlook contact file transfer
Facility to pause, resume, and stop
Quick Steps to Import Contacts from (Outlook 2013 | 2016) to Office 365
Download & launch Office 365 Import application.
Enter Office 365 account Id & Password for login
Import Outlook 2013 or 2016 Contacts using Add File(s) / Folder
Select the Category as Contacts & apply Date Filter for it.
Click on the Import button to begin the contacts migration.
Concluding Lines
Contact files are an essential component of any email client. In fact, it will not be possible to send emails to anyone without contacts. If you are willing to import contacts from Outlook 2013 to Office 365 accounts, you should use a reliable approach so that you do not end up losing some important contact. Office 365 Import is the right tool for you that permits to transfer contact files of Outlook in O365. Since this tool does not have limitations like the manual method, it is highly recommended by the experts.