Google
How to Export Google Contacts to CSV File – Methods for Both Gmail & G Suite Users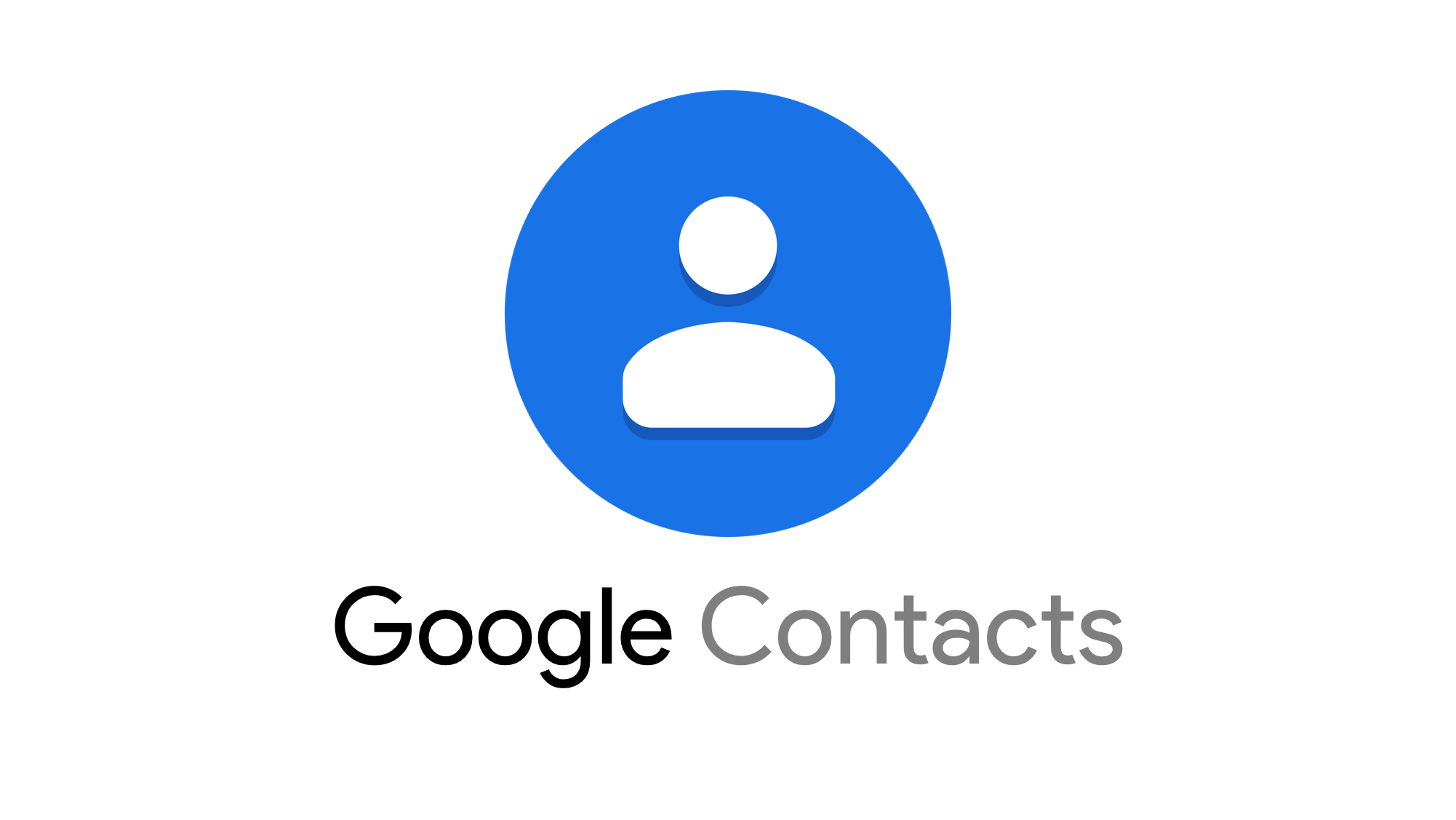 It seems you want to export Google contacts to CSV file on your computer system. In that case, we have got you covered. Here, you will learn how to convert Google contacts into CSV or VCF file and store it on your computer. The methods will cover both Gmail and G Suite user accounts. You will also know some problems that users come across when exporting address book, and the ways to overcome them.
Method to Export Google Contacts to CSV File
The following methods are applicable to one Google account at once.
I. New Layout Method
Open Google contacts in your web browser and log in with your credentials.
Google contacts page will open. Here, click the Export option from the left panel to export all contacts.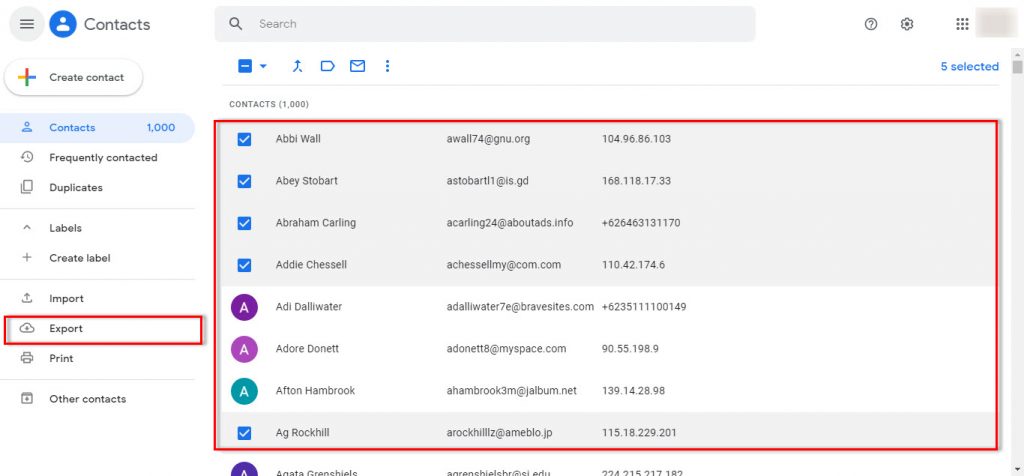 If you want to export only selected contacts, choose them and then click Export option.
Select Google CSV option from the list and click Export button.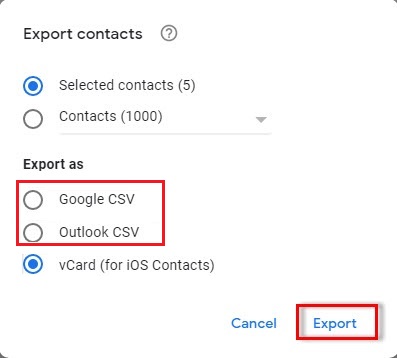 The contacts file will be downloaded in CSV format.
II. Old Layout Method
Open Google Contacts and log into the Google account.
Click More and select Export from the dropdown menu.

Select the contacts that you want to export, choose the file format: Google CSV, then click Export button.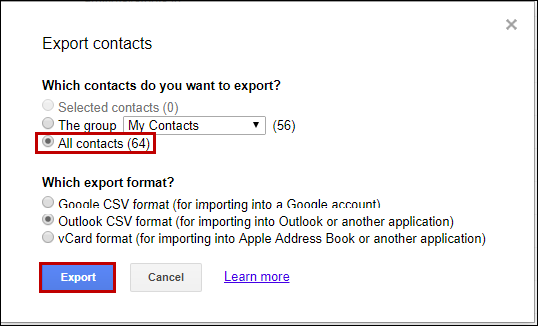 The browser will download the contacts to your computer. You can open the downloaded file using compatible application.
Errors While Converting Google Contacts
When exporting Google contacts to CSV file, some users come across errors that we have explained below. If you get these errors, overcome them with the given instructions.
Error 1: 'Export' option unavailable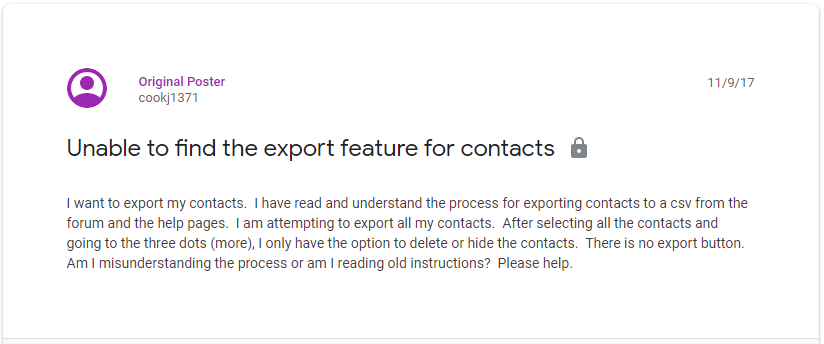 This is not an error, but a misunderstanding. This problem arises when a user is using the new layout of Google contacts. But in the old layout, the Export feature is available in More Settings. But in the new layout, it is unavailable. In such case, simply opt for the method given above as per the layout you are using.
Error 2: Extraction of a lot of Junk contacts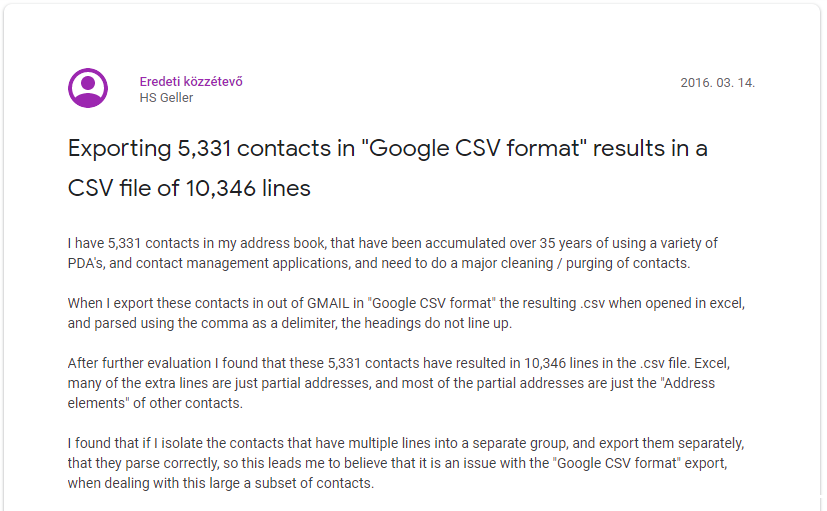 This is a common problem when exporting Google contacts to CSV file. It can be avoided if you isolate the contacts with several lines in a separate group. Another way is to open the file in compatible application (MS Excel).
Method to Export Google Contacts from Multiple Accounts Collectively
Sometimes, users want to export contacts from multiple Google accounts. Take a look at the G Suite user query:

For such users, it is not possible to directly get CSV files. You can use G Suite Backup Tool to export Google contacts into VCF file. It is the universal format to store contacts/address books. If you specifically want CSV files, you can use some online converter. If you are a G Suite administrator and take backup of multiple user accounts at once, then opt for this method.
Download and Install the software on your system, click Backup tool.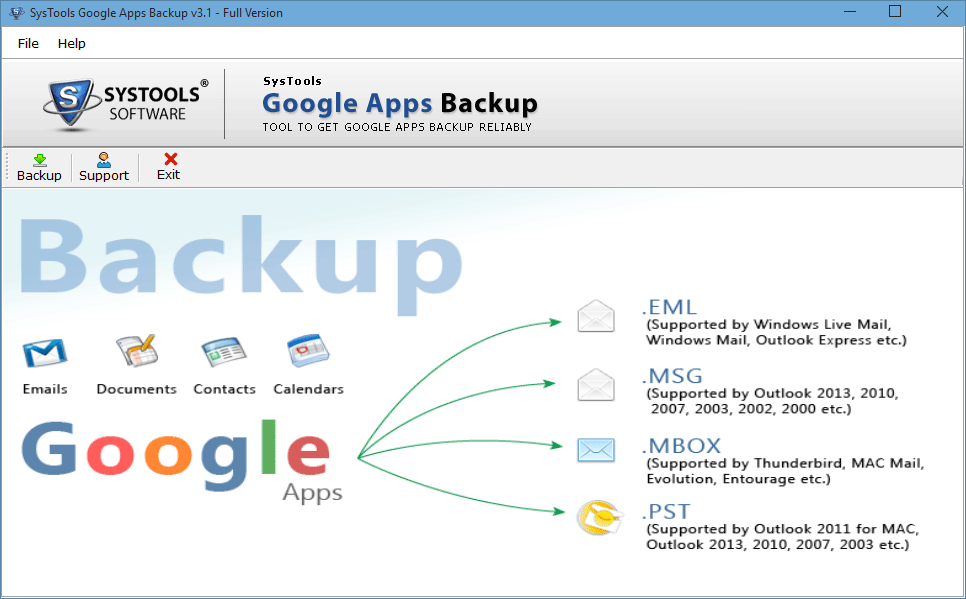 Click Domain Users to export from multiple accounts.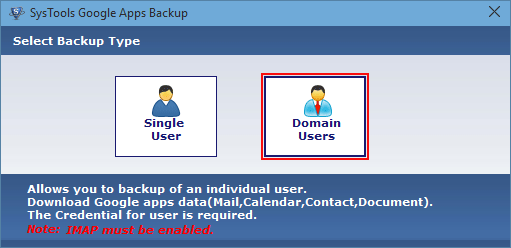 Enter your admin id and import CSV file containing user accounts to process.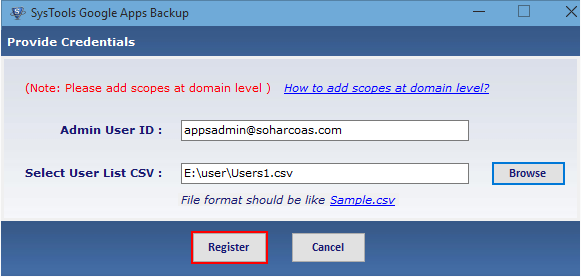 Select Contacts from the Category section and set format.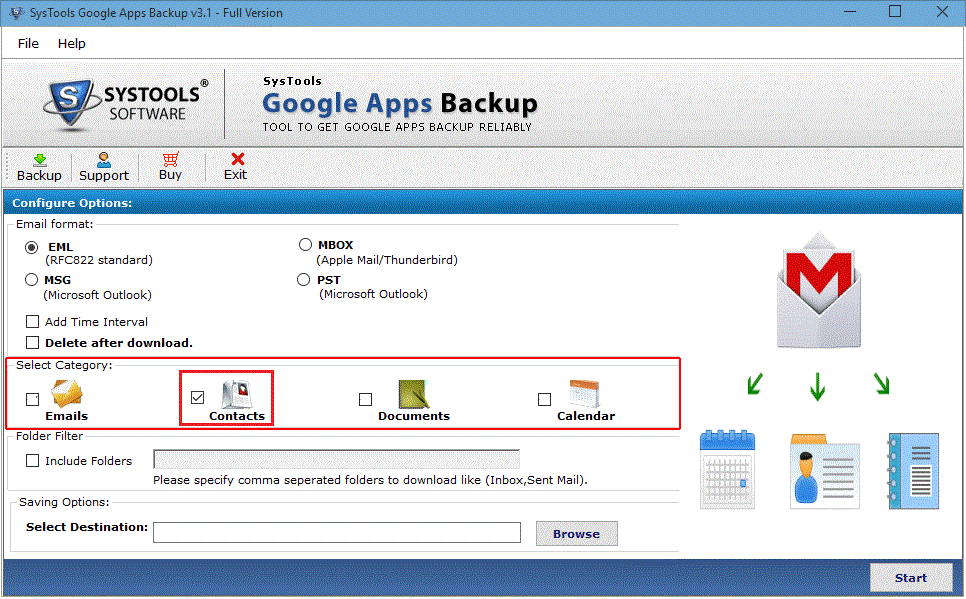 Tip: Selecting PST format will result in contacts stored in a PST file for MS Outlook. Choosing any other format will result in VCF files.
Click Start to initiate the export process.
That's it, all the contacts are exported to vcf format.

Final Words
Exporting items from Google application is a constant query on the internet. Here, we have focused on exporting Google contacts to CSV or VSF format. The methods are explained for both Gmail and G Suite users. You can use the manual method to export contacts from single Gmail account. And the mentioned software easily converts address book from multiple Google Suite user accounts. You can use this software to easily import contacts into Outlook, Google, and all major applications. Whether you want to choose it or not entirely depend on your requirements.