Exchange Server
2 Ways to Export Public Folder Mailbox to PST – Tried & Tested Solutions
Summary: The article is fragmented into sections, which will narrate the best ways to successfully execute this export operation without errors. Various methods are mentioned below with the help of which one can export public folder mailbox to PST. Along with the methods, their pros & cons are also mentioned below to get a complete overview of the operation.
Manual Method to Export Public Folder Mailbox to PST Files
The manual method to get desired results is quite complex & difficult for new users. However, if you are looking for a free solution that can just export a single or a few files, you may opt for this procedure. For this, users need to configure their account in Microsoft Outlook application. After that follow the below-mentioned steps carefully. Respective images can help you understand the process better.
Step 1. Launch Outlook >> Go to Open & Export >> Click on Import/Export option.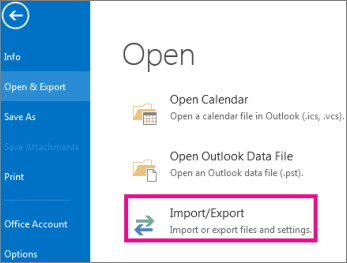 Step 2. Select the Export to a file option.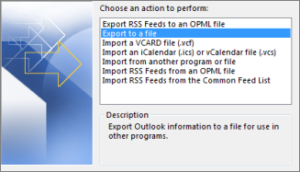 Step 3. Click on the Outlook Data File (.pst) option.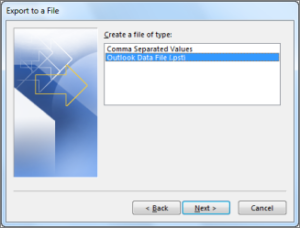 Step 4. To export public folder mailbox to PST, Select that Public Folder.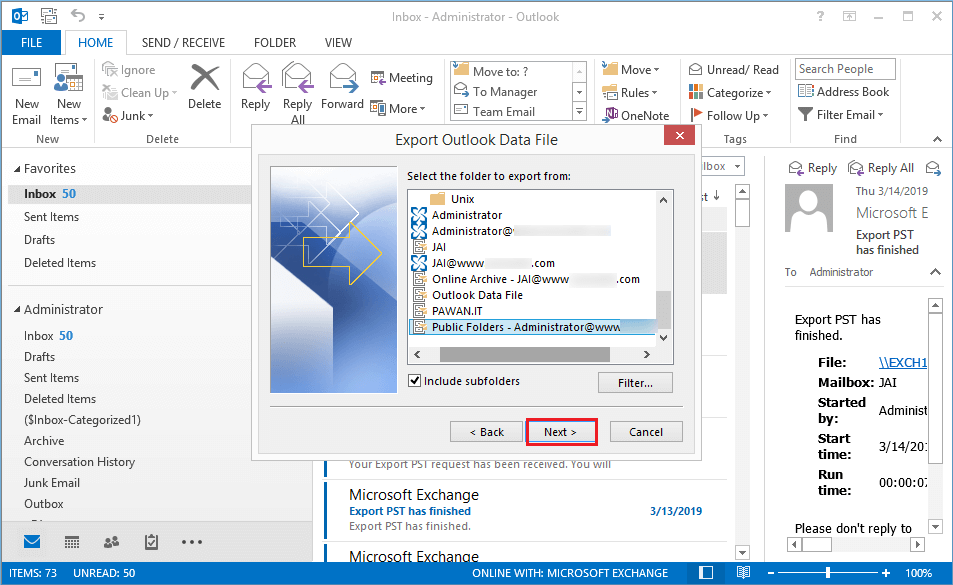 Step 5. Now, Browse the Destination Location & then Click on the Finish button.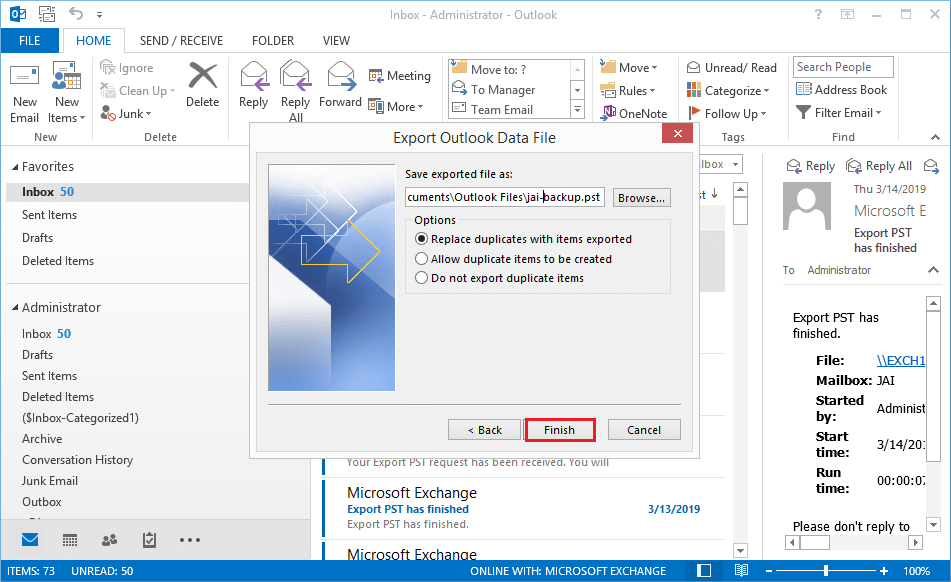 After this, you can access all your files at your desired location. However, before you get too excited & start the process right away, understand the drawbacks of this method. This can help you make a wise decision of whether to opt for this manual method or not.
Also Read: Best Guide for MS Exchange to Exchange Migration Operation
Export Public Folder Emails to PST – Critical Drawbacks
There are plenty of disadvantages you have to face if you opt for this manual method. Be aware of these key points & then take your decisions as per your requirements. If you think that these drawbacks won't affect you, go for it. Otherwise, explore the automated solution to get the best results possible.
The manual method is known for delaying your deadline. It is slow & by slow we mean that it can take long hours to export entire mailbox data. That's because it is an open-source solution & made up of old tech. The modern solution is designed as per today's technology.
Safety is another major issue here. Users often complain that this application hangs & they end up losing all of their crucial data files. As we know that data is the most valuable asset for businesses in today's world, it should be safe all the time. Here file corruption or data loss is common.
In addition, the manual approach is complex. It includes multiple lengthy steps that confuse users in between the tasks. The GUI is not simplified & new users can also face difficulties to export public folder mailbox to PST.
Last but not least, it lacks plenty of modern-day features like bulk exportation of data files & much more. Evidently, these features help users in saving their crucial time & increase work productivity.
The Most Trusted & Reliable Automated Solution by Experts
Now we know why manual methods can be severely dangerous for the business. This is why we are going to explore the modern-day solution. The modern-day solution offers users the Best Rated EDB to PST Converter Tool to succeed. This tool can easily handle the entire operation. It is capable to repair & then export corrupted files by itself.
Download the tool & then follow the steps to execute the operation in an easy way.
Step 1. Run the Tool & Click on the Add file option to add files to the utility.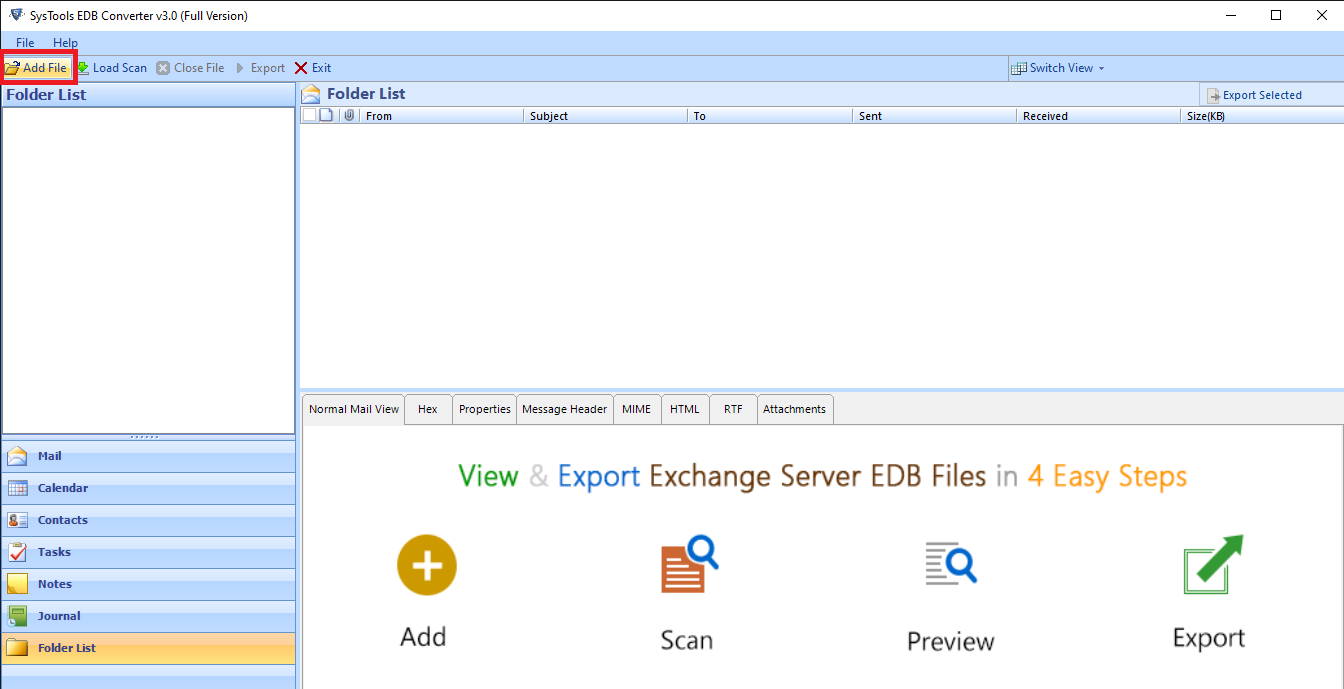 Step 2. Now Preview the Mailbox Folders & Data Items >> Select your Public Folder & then Click on the Export Selected option at the top right corner.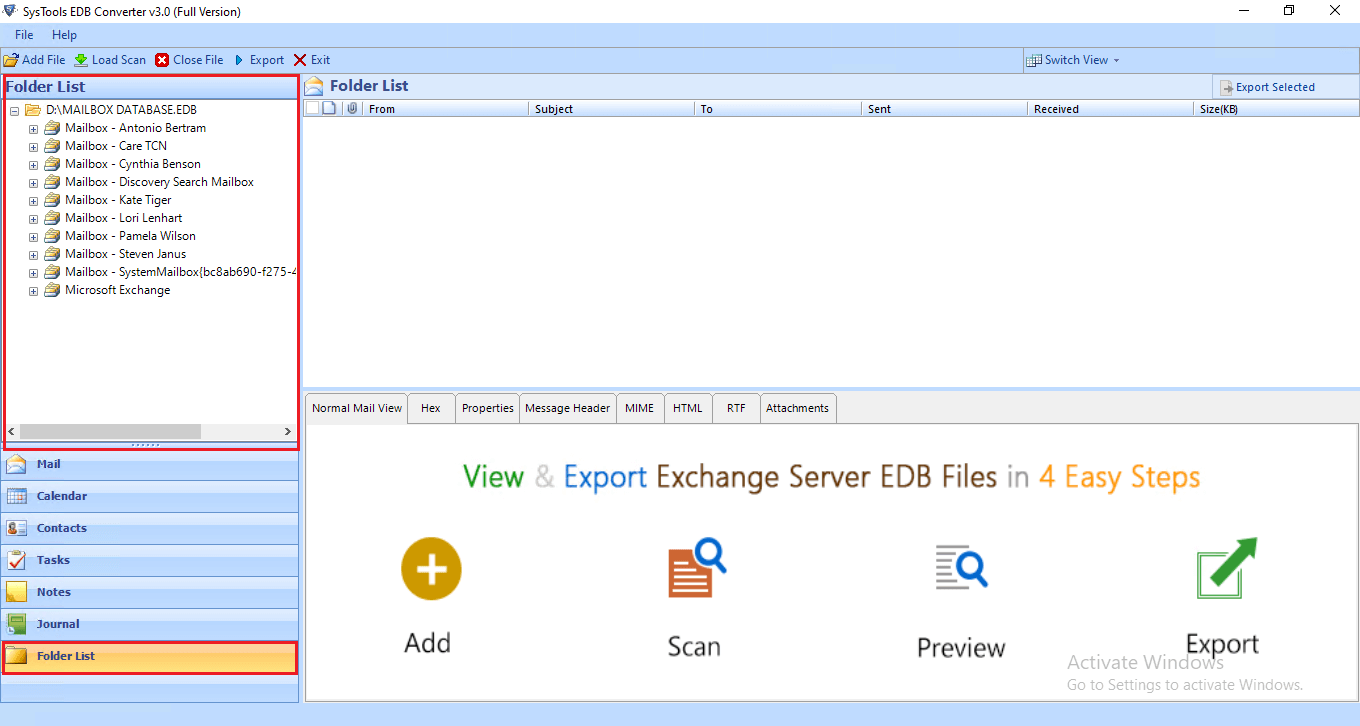 Step 3. Select on PST & Enter the Destination Location where you want to save the resultant file. Then Click on the Advanced Settings option.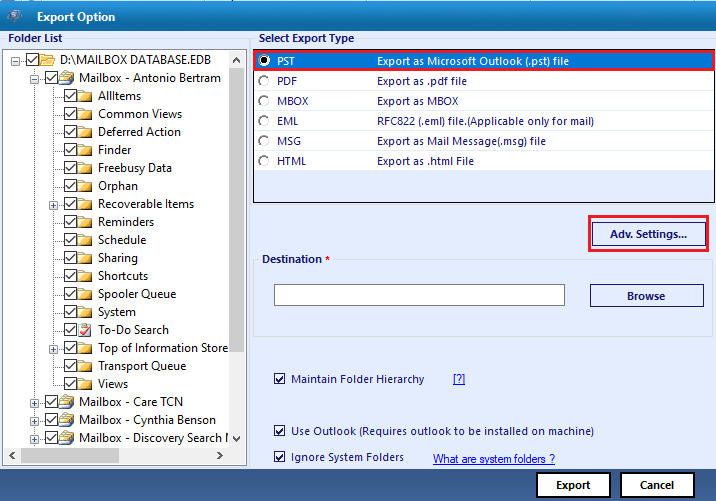 Step 4. Set the Date & Category Filters & then Click on the Save button.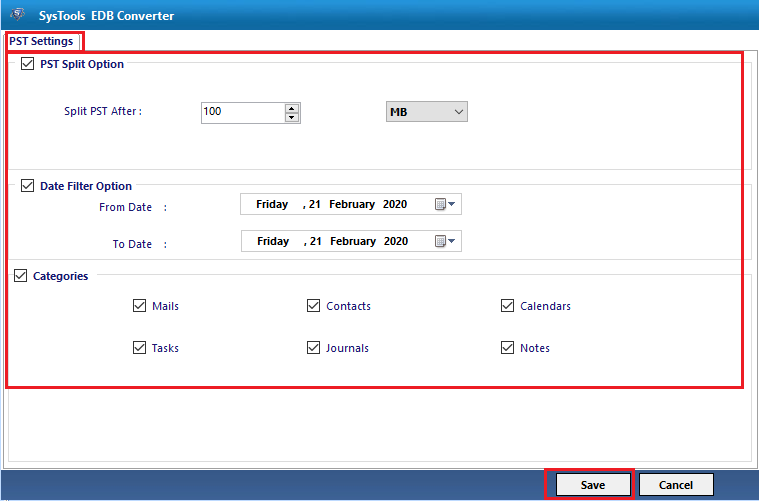 Step 5. Finally, click on the Export button to export public folder Mailbox to PST.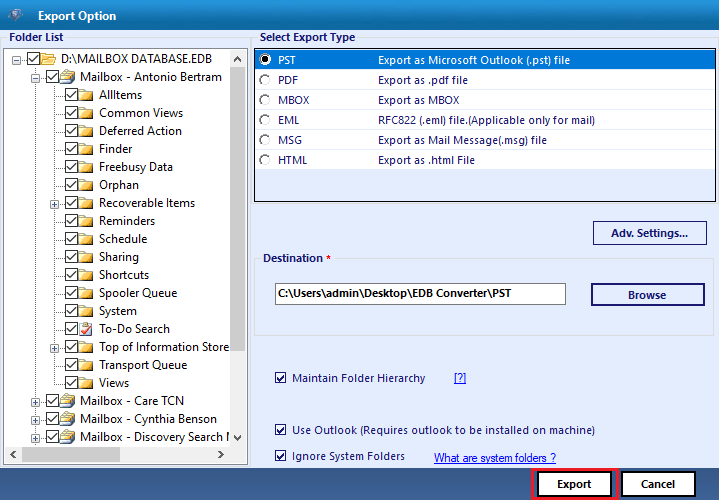 Features of the Automated Solution
Saves time as it is much faster than the manual method.
It comes with an advanced filters option that allows selective export.
Totally secure way to get desired results without any file corruption.
It seamlessly executes the bulk export without any lags or hangs.
Simplified GUI & easy to understand steps.
The Bottom Line
Instead of the corruption issues, people opt for the cross-forest migration to export public folder mailbox to PST. As the EDB files are not supported by MS Outlook, therefore the need for migration to PST files occurs. In the section mentioned above, we have told the users a relevant way to export the files. The above-mentioned automated solution can be the best solution for users as there are multiple challenges & errors present in the manual solution.