Exchange Server
Unable to Initialize the Microsoft Exchange Information Store Service Event Id 5000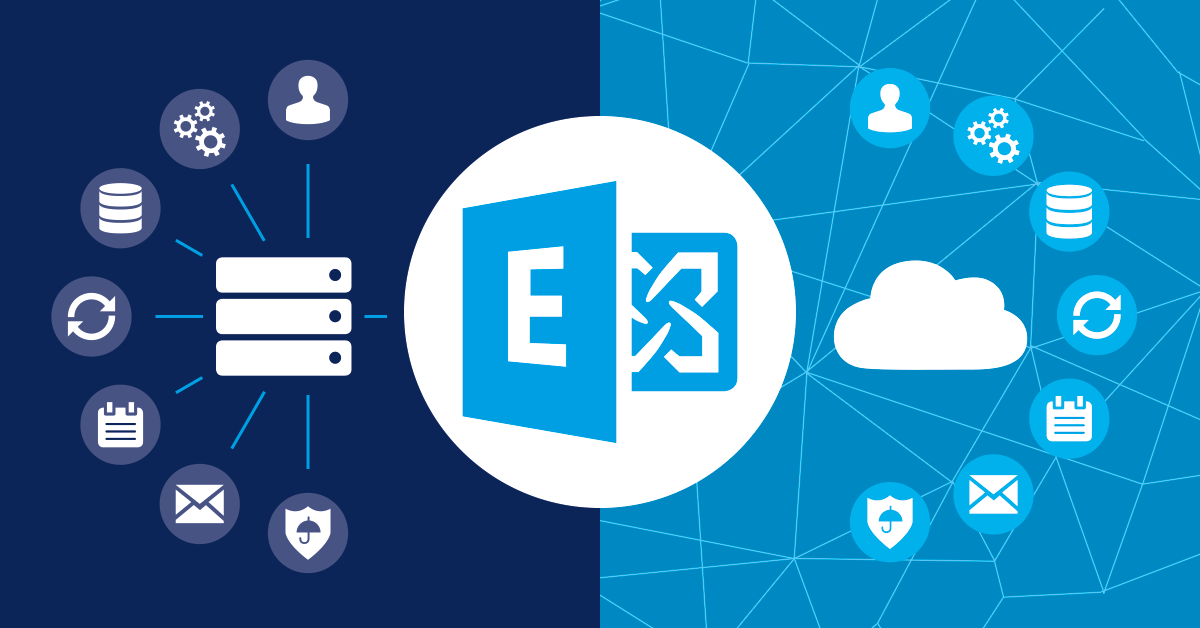 Microsoft Exchange Information is the storehouse of Microsoft Exchange Server. It is the core data repository of both i.e., mailbox & public folder data. The Exchange server uses a database engine known as ESE (Extensible Storage Engine), which is a transaction-based database technology, its transaction logs have played a large part. Unable to initialize the Microsoft Exchange information store service, the error is faced by many users, and troubleshoot the error is a primary task.
For this issue database administrator is responsible. Whenever this message displayed the users fails to initialize the information store even after Exchange Server 2019, 2016, 2013, 2010, 2007 service has been restarted several times. Therefore, the article explains about Microsoft Exchange Information Store service – Error 0x8004010f, its reasons, and the causes that are responsible for the occurrence of this message.

Event Viewer Specification of the Error Log
Type: Error
Id: 5000
Source: MSExchangeIS
Description: Unable to initialize the Microsoft Exchange Information Store service – Error 0x8004010f
Unable to Initialize the Microsoft Exchange Information Store Service – Causes
This is a critical issue and it can harm your Exchange database file. It generate an error message – Unable to initialize the Microsoft Exchange Information Store Service – Error 0x8004010f
As server computer and client computer are interconnected to each other. If the clock of server computer & client computer is not synced appropriately then, changed time is recorded on the client or the server computer. This Error event is a generic indication & it occurs when Exchange server database service could not be initialized in local machine. While troubleshooting instances or when moving from mixed to native mode, user may need to reboot the Information Store service. The domain should be properly configured and currently online. Other than that the possible cause for this issue is could be any of the following two:
From E-mail Address Policies tab deletion of the Default Policy
By a custom email address policy replacement of the Default Policy
How the Error Effect Exchange Server Databases?
This error unable to initialize the Microsoft Exchange information store service event id 5000, it impose the entire database at critical risk. If the error is not solved immediately then complete EDB file including both priv1.edb and pub1.edb can be become inaccessible or the data can get corrupted. Then the stored information is at serious warning, which may lead to actual loss.
Unable to Initialize Microsoft Exchange Information Store – How to Resolve
There are two possible ways to troubleshoot the error
Method 1: Restart the Server
First, check whether the domain is correctly configured or not
Keep the domain currently online
Now, restart Exchange Active Directory Topology Service
Launch command prompt and run Exchange Server as Administrator
Execute command Net time \\ADServerName\Set
Now, restart Exchange Active Directory Topology Service.
Method 2: Replace the Default Policy
Go to Start menu and enter Run in the search field
A dialog box will appear, type a command 'adsiedit.msc' & click on OK
Go to Action menu, and click on Connect to option
A box will display 'Select a well-known Naming Context', click on Configuration option & OK button
Now, expand the following options to proceed further:
Configuration (the_Domain_Controller_Name. the_Name_Of_The_Domain.com)
CN=Configuration, DC= domain, DC=com
CN=Services
CN=Microsoft Exchange
CN= Organization
CN=Recipient Policies
Now, right click on Email Address Policy and chose Properties from the options
Go to Attribute option and search purportedSearch. Confirm the value is (mailNickname=*).
Note: If the value of purportedSearch is not mentioned as (mailNickname=*) then, change it manually by following below mentioned steps:
a) Go to purportedSearch, >> Edit option
b) Go to Clear option >> type in the Valuebox (mailNickname=*)
c) Click on OK to save the changes
Once the modification of value corresponding to purportedSearch column has done then, Go to Attribute >> msExchPolicyOrder >> Edit option.
Next, click on Clear, & in the Value field provide value 2147483647 and double click on OK.
Now, exit Active Directory Service Interface (ADSI) Edit
Run Exchange Server which to update modifications.
Bottom End
The article has explained all the responsible reason and causes for this error, that is unable to initialize the Microsoft Exchange Information store service. There are two manual methods has provided i.e., restart the Exchange server & replace the default policy. As this is a critical issue which requires to solving immediately. In case, if both the procedure fails to troubleshoot the error then there is no option it may lead to data loss or corruption of EDB files. Therefore, one can proceed with an alternate option Exchange Server Recovery Solution.