File Conversion
Convert Eudora to Outlook 2016 – Export Emails, Attachments & Contacts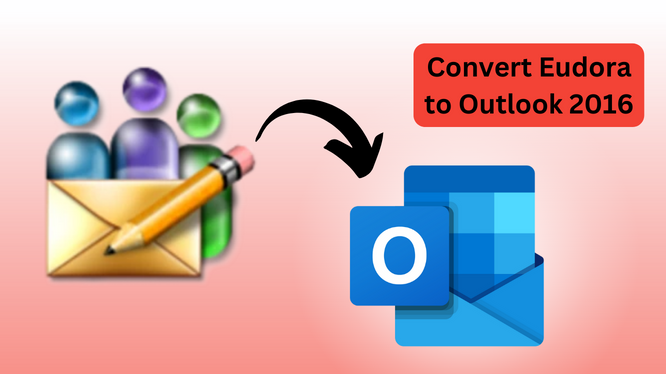 Do you wish to convert Eudora to Outlook 2016 and are having trouble finding a solution? Incompetent methods are resulting in missing attachments? No need to worry! An effective solution does exist. Simply go through this article and find exactly how to export Eudora Mail to Outlook along with attachments and contacts.
Note: The method given in this article is compatible with all Outlook versions including Outlook 2019, 2016, 2013, 2010, 2007 & 2003.
Eudora and Outlook – Both are desktop email applications developed for Windows and Mac OS. And as per the modern trend, MS Outlook surpasses Eudora in almost every department – be it looks, email management, PIM, or popularity. Thus, starting a Eudora to Outlook conversion cycle.
It is evident that neither Eudora nor MS Outlook 2019, 2016, or 2013 are dependable when it comes to email conversion between them. None of these two email clients incorporates any native import/export procedure for direct easy data transfer. The reason could be the compatibility issue between these email applications based on how they store their messages. On one hand, Eudora stores emails in MBX format (Eudora 7 and below), and MBOX (Eudora 8). On the other hand, Outlook uses its very own PST format for the same.
But no need to worry yet! There are solutions available.
In this article, we will introduce an efficient solution with capabilities to carry out Eudora Mail to Outlook conversion without any problems. But before that, we will brief you about the Eudora database. Since there is no point in migration without the actual data.
Eudora Mailboxes Location and Types:
As discussed earlier, Eudora saves its email in MBX format. An important thing to note here is that all the attachments are stored separately in Attach folder. This is different from other email applications where attachments are saved along with emails in one database file. Thus making it easier for both emails and attachments to get transferred to Outlook.
Not only this but most of the online articles on Eudora also do not reveal the fact that Eudora 8 is an open-source application based on Thunderbird. And its database format is changed to MBOX(with no extension) which stores both the emails and attachments collectively in one single file.
Technically, we may say that MBX & MBOX are the same, but the presence of attachments in a separate folder makes a huge difference when it comes to email migration. Thus, developing a situation where many solutions fail to convert Eudora to Outlook 2016 with attachments.
Location of Eudora 7 (& below) mailboxes:
To know the data storage location of Eudora 7 and lower versions, follow the given steps:
Open Qualcomm Eudora & go to the Help section
Click on the About Eudora option
Now navigate your cursor to the file path corresponding to "Data" and click on it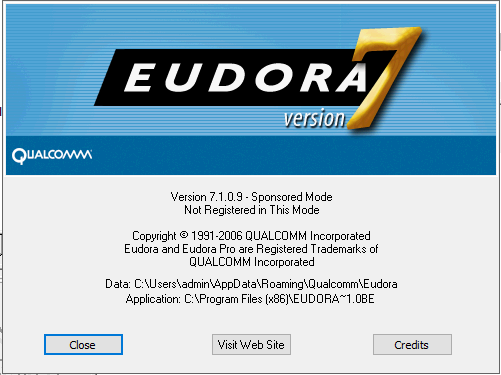 The storage will open displaying files in .mbx format, .toc format, and a separate Attach folder containing all attachments.
Location of Eudora 8 database:
Simply click the email account name from the navigation pane folder list
Hit the View settings for this account option
Here click on Server settings and find the path under the local directory
Opening this path in the file explorer will reveal mailbox files without extension which stores both emails and attachments within them.
Convert Eudora to Outlook 2016 Without Worrying About Versions
For quality conversion without sacrificing the user's time and effort, there is only one solution you can bank upon MBOX to PST Converter.
It has the capability to automatically detect and scan the entire Eudora database within seconds.
It works irrespective of what Eudora application you are using.
For Eudora 7 & below: It can easily export Eudora to Outlook PST along with all the attachments by fetching them directly from the Eudora 7 accounts.
For Eudora 8: The extensive capability of this software allows it to even move Eudora 8 to Outlook using the same feature, or even by manually importing the mailbox files.
There will be no issues with attachments using it auto-detect feature
No complicated procedure & simply accurate results – That is our motto with this efficient software application.
For Windows OS: 
For Mac OS:
Steps to Import Eudora to Outlook 2016
Step 1: Run software & import Eudora files.
Step 2: Select "Eudora" and choose mailboxes.
Step 3: View emails before exporting to Outlook
Step 4: Choose "PST" & "Export" Eudora Mail to Outlook 2016
To understand the steps through screenshots, read the following instructions:
#1 Start the tool to convert Eudora to Outlook on your Windows system.
#2 Click Add File from the ribbon bar.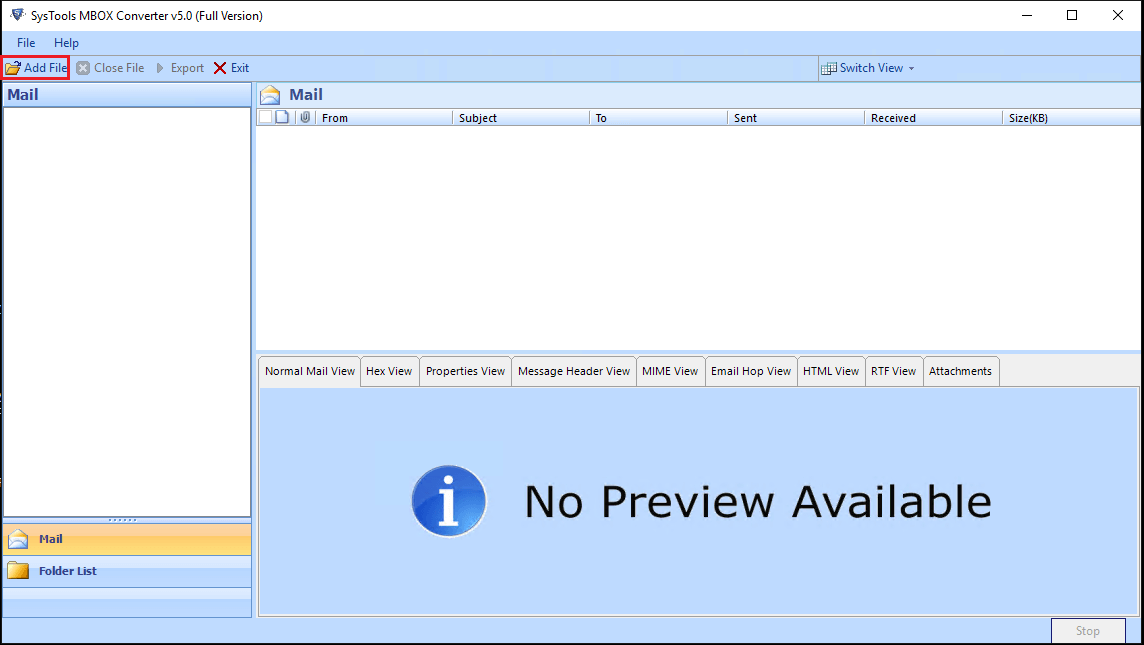 #3 Select Eudora along with Default Profile configured option if you want to ensure the conversion of attachments with emails.
#4 Select the identities/accounts whose data you wish to export to Outlook.
#5 Preview the emails in the software, and click Export from the ribbon bar to continue.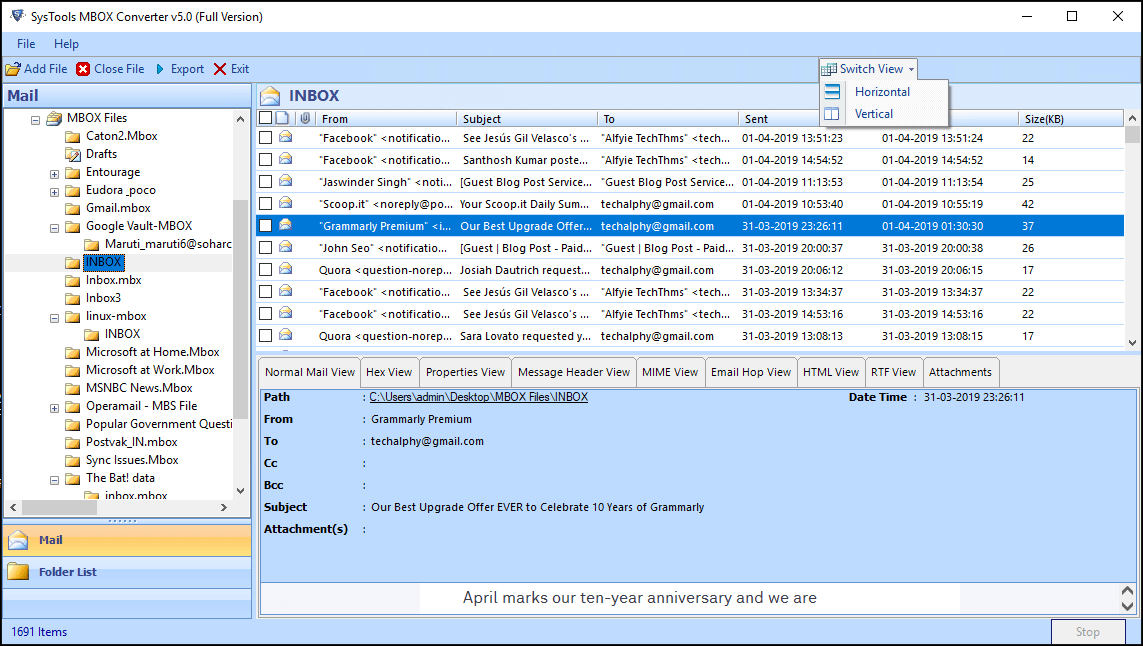 #6 Select PST from the list of options and click Export to start the conversion process.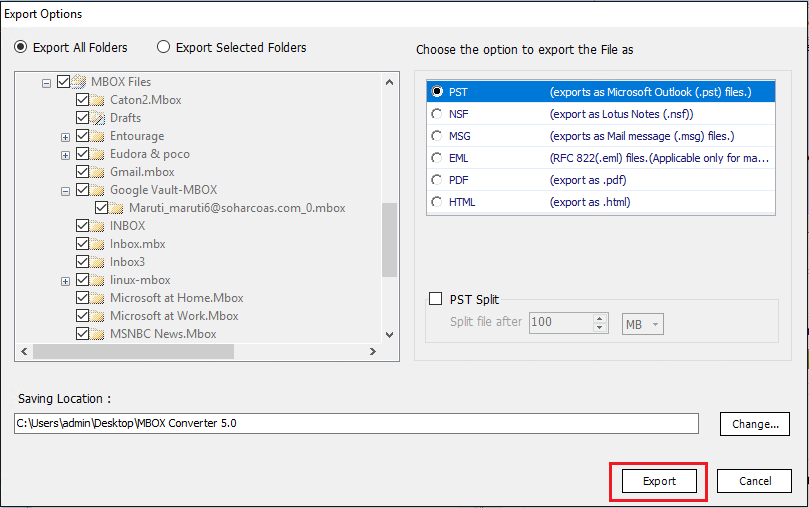 #7 Once you have the PST files, import them in Outlook using the native import/export option of MS Outlook.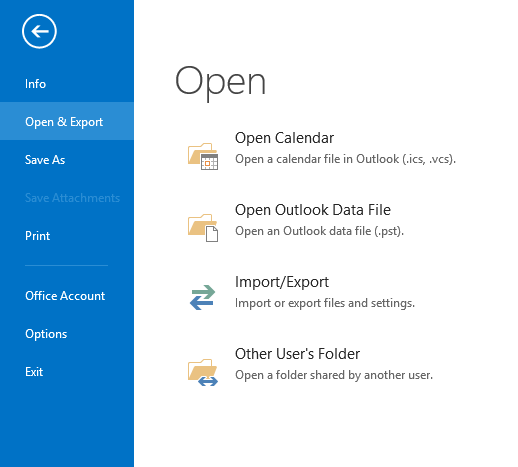 The software is available for both home users and organizations. You can obtain the free trial version from below and migrate 25 emails to PST via the tool.
For said conversion on the Mac platform, you can go through the following article: Open Eudora Files in Outlook
In case, users also want to convert Eudora contacts to Outlook, go through the next section:
Export Eudora Address Book to MS Outlook
It is a 2-step process.
Export Eudora Address Book to CSV:
In Eudora, go to Tools menu > Address Book section
Once the contacts are displayed, go to the File menu > Save As
Set the File type to CSV and give the appropriate name
Hit the Save button to generate a file with a .csv extension.
Import Eudora CSV in MS Outlook:
In Outlook 2019, 2016, and 2013, go to File > Open & Export > Import/Export
Here, select Import from another program or file
In the next section, select Comma Separated Values option
Now, browse the Eudora CSV file and select the Contacts folder as a destination location
Hit the Finish button to import Eudora contacts to Outlook.
Conclusion
Migrating Eudora Mail to Outlook has a lot of issues. The most common problem is – the loss of attachments. This generally occurs because Eudora 7(& below version) saves all its attachments in Attach folder while using MBX file to store only emails. Using an incompetent solution tends to overlook these complications, thus resulting in unsatisfactory results. But our effective software easily convert Eudora to Outlook 2016 and resolves every bit of this complexity with its auto-detect feature. Available on a free-to-try basis, users can personally see the results.