Outlook
The Action Cannot Be Completed. The Name Cannot Be Matched to a Name in the Address List [Solved]
Admin
| Modified: 2020-05-25T14:06:23+05:30 | 3 Minutes Reading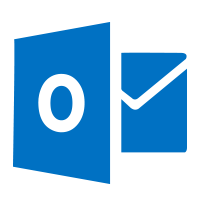 When selecting a name in Outlook, an error occurred "The action cannot be completed. The name cannot be matched to a name in the address list." This is mainly because the user is new to the Exchange Server from the automatic discovery of Outlook client. It occurs when trying to add a user mailbox. Users may address the following:

Suggestion: Fix OST File Related Issues

Outlook OST Recovery is a great tool to help you repair corrupted, damaged, and corrupted OST files. The software is designed to save accessible OST files in multiple formats.
Fix The Action Cannot Be Completed. The Name Cannot Be Matched to a Name in the Address List Error
To fix this error, you must perform several steps in the Exchange admin center. To do this, you must first ensure that the user's mailbox exists and that the user is listed on the mailing list. To achieve this, follow the steps below.
Log in to the Exchange Admin Center
Therefore, you must select the Recipients
Then, you need to go to your Mailboxes and identify the user
Then double-click on your User Account and uncheck the Hide box in the mailing list box.
If the user is shown, run again to see if the issue is resolved. Follow the steps below to this end.
Open Outlook and create a profile
Log on to Outlook as a user. Open the Exchange Admin Center again
Now again select Recipients >> Mailboxes and find the user
Double-click on your User Account and Check the Hide box in mailing list.
If that doesn't work, you can do it another way: clear your credentials and then repair your Office application. Let's start by clearing the credentials. To do so, follow the steps below:
In Outlook, click File and select Office Account from the menu
In the User Account Information section, click the Sign Out option to log out of all existing accounts
Then close all Office Apps running on your system
Then get Credential Manager from the system Start menu
Open and click Windows Credentials
Delete all your Office account credentials
Press Win + R, type Regedit in the search window and click OK
Open the Registry Editor, go to
HKEY_CURRENT_USER\Software\Microsoft\Office\16.0\Common\Identity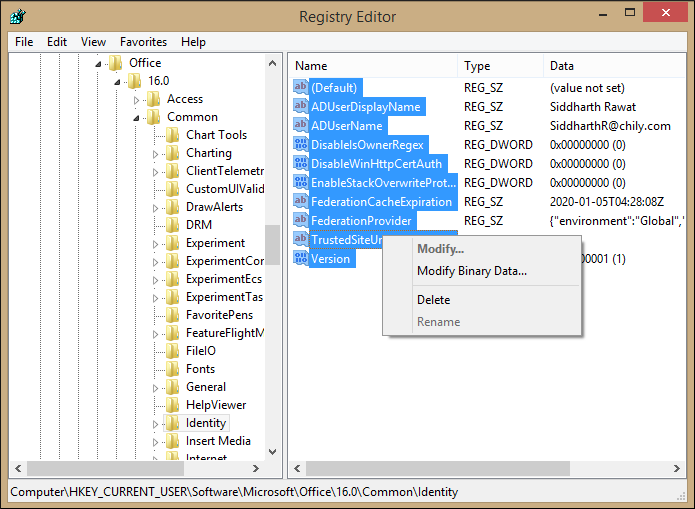 Delete Identity Folder
Restart your System
When the system reopens, repair your Office application. Your account should be working properly now. I hope this solves the problem.
Conclusion
In this blog, We discussed the "The action cannot be completed. The name cannot be matched to a name in the address list." users may have in Outlook. We discussed why this happens and how we can tackle it.