Yahoo Mail
How to Solve Yahoo Mail Not Opening Attachments Issue?
Admin
| Modified: 2020-09-16T18:33:32+05:30 | 4 Minutes Reading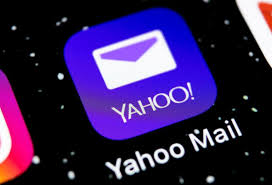 Summary: Today we will discuss why Yahoo mail not opening attachments. Describe multiple solutions to open and download Yahoo mail attachments into local drive.
Yahoo! is a web-based email service. Yahoo Mail used by millions of people around the world. If you can't download attachments on Yahoo Mail may be caused by the configuration or security settings of your Internet browser. If Internet Explorer is your web browser, you can fix the problem by disabling the plugin from the Tools menu.
Security issues can also contribute to this Yahoo Mail attachment issue. To resolve this, set the security settings to the correct values. Anti-virus software and proxy firewall settings are available on Yahoo! Maybe that's the reason for the problem.
Solutions to Solve Yahoo Mail Not Opening Attachments Issue
To easily open Yahoo Mail attachments, follow the steps described below:
1. Please Update Your Browser: Check your browser version as the first troubleshooting step. If your web browser is not updated, you cannot open Yahoo Mail attachments. So please update it to the latest version.
2. Installing the Adobe Reader: It is difficult to open the PDF file attachment, to troubleshoot the same, download and install the free Adobe Reader program.
3. Uninstall Your Anti-virus Program: If you still cannot open the attachment after trying the above steps, try disabling the firewall and anti-virus programs installed on your system. Your anti-virus software may prevent you from opening the email attachment.
4. Try Restarting Your System: Try restarting your computer system. Restart usually solves many issues related to email attachments. Restart will resolve the issue of connecting Internet connection emails. It may solve Yahoo Mail not opening attachments issue.
5. Disable Browser Plugins: If that doesn't work, try disabling browser plugins and other extensions. These will prevent you from opening the email attachments. Then restart your browser and try opening the email attachment again.
Fix Unable to Download Yahoo Mail Attachments in Google Chrome
The following troubleshooting settings will help you to download Yahoo email attachments.
1. Download in Another Browser and Enable Compatibility Mode: Try opening Yahoo email attachment in compatibility mode or in another Internet explorer. To enable compatibility mode, open the Tools option in your browser, click Select Compatibility View, and select Display all websites in Compatibility View.
2. Restart Your Browser and Disable the Extension: The first troubleshooting step for the issue is to restart your browser and disable any additional extensions that stop Yahoo Mail attachments from downloading or opening.
3. Uninstall or Disable your Anti-virus Program: Try disabling any firewall protection programs and anti-virus programs installed on your system. The inability to download email attachments may be due to antivirus software.
4. Check Your Browser Version: Check your current browser version. In older and unsupported browsers, you can try to download files but the whole process will break down. Try the method to fix Yahoo Mail not opening attachments issue.
Best Solution to Download Yahoo Mail Emails to Local Drive
Yahoo Backup Tool is proprietary software for downloading Yahoo emails to your local hard drive. This Software helps users protect their Yahoo account data by backing up Yahoo emails and attachments on their computer system. This way, you can open the Yahoo email attachments on the local drive without any trouble.
This Software save emails into PST, MSG, MBOX, PDF, and MSG file formats. It is available for both Mac and Windows OS users. With its excellent features, you can comfortably save Yahoo email data. This will solve the Yahoo mail not opening attachments issue and easily view the email attachments using the supported mail clients.
Steps to Download Yahoo Mail Emails with Attachments
Step 1: Run Yahoo Email Backup tool on your system.
Step 2: Login with Yahoo account (Personal / Business)
Step 3: Select PDF format
Step 4: Browse location to save Yahoo mail emails with attachments
Step 5: Click on start to begin the process
This will save all your Yahoo email in PDF format. Once you open the email on your system, you can find all the attachments as a bookmark in the PDF file. Click on the attachments to open it or else save it elsewhere.
Summing Up
In this blog, we described the multiple solutions to fix Yahoo Mail not opening attachments issue. Best methods mentioned above to open and download Yahoo Mail emails or attachments into local drive.
Frequently Asked User Queries
Why does Yahoo mail fail to open attachments?
The Yahoo mail does not open attachments due to some plugin extension in the browser that is preventing the attachment from opening.
Why is my Yahoo attachments not working?
Any system error can cause the Yahoo attachment from functioning efficiently. So Restart your system. This will resolve most Yahoo attachment issues that are related to Internet connectivity.