Outlook
How to Solve OST File Will Not Open in Outlook 2016, 2019 Issue?
Admin
| Modified: 2021-03-22T15:58:59+05:30 | 3 Minutes Reading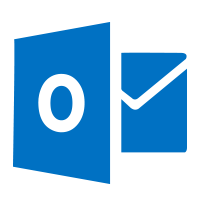 Summary: Outlook creates OST files in an Exchange server environment to allow Exchange users to access their mailbox data and operate in offline mode. Then why OST file will not open in Outlook 2016, 2019, let's see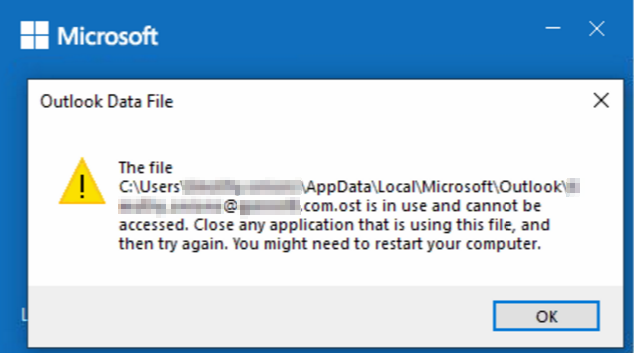 However, when accessing the OST file offline, you may get an error "Unable to open OST file". This error is mainly reported in Outlook 2016 according to many queries submitted in Microsoft forums. Various errors prevent the user from opening the OST file.
Why OST File Will Not Open in Outlook 2016, 2019?
"Cannot open OST file in Outlook 2016" is one of the most discussed errors. Other issues that make the OST file difficult to access include:
OST file is used in another application
Microsoft Outlook is not responding
Default Outlook.ost is being used and is not accessible
Cannot display folder sets
Now, the reasons behind these errors are the sudden termination of Outlook, improper import of OST files, synchronization error between OST and Exchange Server, etc. But the most common error is OST file corruption.
Fix OST File Will Not Open in Outlook 2016, 2019 Error
The first thing the user can do is manually resolve the OST file. However, if the error still persists, restart your system or follow the steps below:
1. Close Running Microsoft Outlook Processes
Terminating and restarting the entire Microsoft Outlook running process can resolve the issue. To end the process Go to Task Manager >> Click the Processes (Communicator, Lync, Outlook, or Ucmapi) >> End Task.
2. Disable Cached Exchange Mode in Outlook 2016
Disabling Cached Exchange Mode in Outlook can fix your system's settings and may open the Outlook 2016 OST file. Follow the steps, Close Outlook >> Open Control Panel >> Mail >> Select Email Account >> Email >> Exchange Account Shown >> Change >> Uncheck Cached Exchange Mode Option.
3. Disable All Microsoft Outlook Add-ins
We always believe that add-ons provide additional functionality to your application, but sometimes they can be hidden issues for us. Therefore, if you have problems with your application, you may disable the plugin. To disable the plugins, start Microsoft Outlook in safe mode, type Outlook/safe in the Run dialog box, or follow the steps, Double Click on Outlook Shortcut Icon >> Window Prompt Shown >> Click Yes for Safe Mode.
The above manual methods will help you solve Outlook 2016 related issues. But if the issue is inside the OST file then you need to fix the OST file corruption issue. Also, manual mode is very difficult and time-consuming and there is no guarantee that it will provide a 100% reliable solution. So if the manual mode does not work, you should try an automated solution.
OST Recovery Software to Fix OST File Related Issues
OST Recovery is a high utility that is specially designed to recover and export data from OST files. You can also use this software to repair a corrupted or inaccessible OST file. Besides, you can save OST files into Office 365, Outlook PST, EML, MSG, HTML format.
Summing Up
"OST file will not open in Outlook 2016, 2019" is one of the standard errors facing Microsoft Outlook users. Some users have the technical expertise to fix this error, but not everyone can do it. So we created this blog to show you how to fix this error manually. We also talked about automated solutions that could be very helpful in the situation.