Outlook Error
Understand How to Deal with Outlook Express Not Responding Error
Admin
| Modified: 2020-04-10T13:59:16+05:30 | 5 Minutes Reading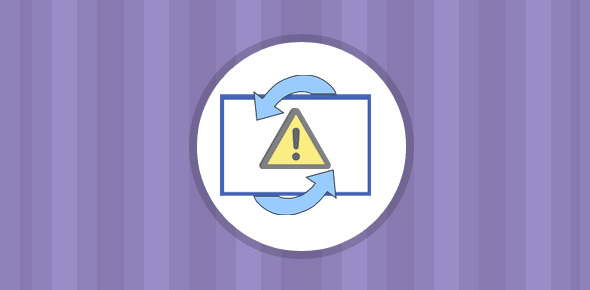 Outlook Express, a known email client stores its database in a DBX file. Every folder in Outlook express has a file with extension DBX associated with it. It gives proper flexibility by acting as a connectivity application for various professional software. However, while working many times, users face an issue due to which Outlook Express Not Responding and users face an error issue and the mentioned error message.

Consequences of Error
There are some consequences of an error as mentioned below:
Performance of the System becomes slow
The machine hangs from time to time.
Causes Behind Occurrence of Outlook Express Not Responding Error
Sometimes, users may suffer from the issue that Outlook Express is not responding due to which they are unable to continue their work. The main reason behind the occurrence of such error is the breakdown of Internet connectivity problems, incorrect configuration, and account settings. Apart from this, there are some more reasons that lead to the occurrence of this error message as mentioned:
Internal Registry Conflict
Installation of Corrupt Program
Virus or Malware Infection
Heavy Mailbox
Conflict in add-in installation
Corrupted User Profile
Application is outdated
All the mentioned causes and the corresponding error message occurred in Outlook Express to remove this, there are some solutions that make it easy to resolve this error issue.
Workaround to Resolve Outlook Express Not Responding Error
There are some solutions that help to resolve the occurrence of such an error message. However, before using this mentioned solution, it is suggested to take the complete backup of data.
End Process of OutlookExpress.exe
If the Outlook Express is being utilized by multiple methods, users can kill the procedure of hanging. This can be done by following the mentioned steps.
Open Windows Task Manager on your system
Select "Start Task Manager"
Now, switch to the Processes tab
Select outlookexpress.exe and click on End process button
Start Outlook Express in Safe mode
Starting Outlook Express in a safe mode is another solution to remove an error. As safe mode loads the Outlook Express without any add-ins as well as customization files. This can be done by following the mentioned steps.
Press the Ctrl key and open the command line.
Type outlookexpress.exe /safe >> click Yes if you want to start in safe mode.
If the above steps help to resolve your issue then, the problem was most likely to be with one of your add-ins.
Close all open programs and applications
Since Outlook Express is a multifaceted application, it needs numerous resources. Moreover, it does not have the required memory for performing the required operation that can eventually lead to Outlook Express Not Responding error. An easy solution is to close all the other programs, which are not necessary at that moment.
Repair Outlook Express Data Files
There is software namely Outlook Express Recovery, which makes it easy for users to repair the corrupt or inaccessible DBX files in healthy form. The application is designed in such a way that it retains data integrity while repairing the data. It supports all the Windows-based applications and gives 100% accurate results within a few moments.

Disable Antivirus Software
Outdated anti-virus or anti-spam applications are one of the main causes of Outlook Express issues. These programs frequently encounter with Outlook Express and stop them from functioning properly. It is always suggested to update your anti-virus from a timely.
Repair Office Programs
In case if none of the above-suggested solutions works then, try repair Office programs. Follow the mentioned steps to repair your Office programs.
Close all Office applications and open Control Panel
Click on MS Office under "Add or Remove Programs" >> choose change >> repair
Now, click on Continue button
Check System for Corruption
Firstly, check the integrity of the system
Press Win + R from your keyboard
Type cmd >> Enter
Now, type "sfc/scannow" >> Enter.
Note: If you are logged in as Guest user then, firstly you will be asked to login as Administrator.
Update to latest Windows KB
Check for Windows Updates >> click on Start button
Type "update" into the Search box >> Enter
The Windows Update dialog box will appear
If updates are available, click the Install Updates button.
Clean up Junk Files
Open System Tools >> click Disk cleanup
Select type of files/folders for deletion >> OK
For deleting system files, which are no longer required >> click on system files. Users may be prompted by UAC for action confirmation >> delete files.
Conclusion
Once an issue is created while working makes a great problem for users. Out of which the major issue is that when the email client stops working. In the above discussion, a way to deal with Outlook Express Not Responding Error in an efficient manner.