Outlook Error
Fix 0x800c013c Error In Outlook Express – When Email Received
Admin
| Modified: 2020-06-02T17:30:17+05:30 | 4 Minutes Reading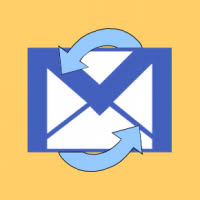 In the corporate world, email has become the most important part. Nowadays, no one else can think of life without emails. With upgrading technology, many well-known firms to come up with an email client like Outlook, Outlook Express, etc. to ease the emailing process further. At times, many users stuck and face various challenges while receiving an email in Outlook Express. Therefore, in the upcoming section, we are going to discuss a manual solution that will help to resolve 0x800c013c Error in Outlook Express. Before that, let us explain about Microsoft Outlook Express. Opt best Outlook Express DBX Recovery Software that will help to recover emails from Outlook Express application.
Quick Glance at Outlook Express
The Outlook Express is basically an email program developed by Microsoft. It is the most popular application used to manage multiple inboxes, send or receive emails, and perform different functions. Outlook Express is popularly referred to as an email management software that was initially developed for home users. Also, it provides several features, which include Newsgroups and email services, and so on. This email client saves email messages from a particular mailbox in the DBX file format.
Consequences of Getting 0x800c013c Error
When working with Outlook Express application, users may have received this 0x800C013c error in Outlook Express. Unfortunately, this type of error that occurs when you try to store one or more files or when you attempt to compact all files. Sometimes, this unknown error pops up whenever you send or receive email messages using Outlook Express (OE) email account. There are several factors, which are responsible for this particular situation and MS Outlook Express error 0x800c013c pops up when a user tries to receive emails in Outlook Express. The message is shown below:
"There is not enough disk space. Account: (mail account), Protocol: POP3, Port: 110, Secure (SSL): No, Error Number: 0x800C013C."
Why This 0x800c013c Error In Outlook Express Occurs?
There are multiple reasons due to which this error code 0x800c013c is generated in Outlook Express. Some of them are given below:
Generally, Inbox.dbx file can save all of the user's incoming emails. Because one single file can store the entire data of all the incoming emails, thus its file size is too large and reaches the default limit of 2 GB that leads to corruption of the inbox.dbx file.
This error code may appear at the time of a slow internet connection.
Data corruption can also occur as a result of virus infections.
Manual Steps to Fix The 0x800c013c Error In Outlook Express
You can attempt to rename the existing Inbox.dbx file and after that, you can generate a new one. The steps to be followed for this manual process are as follows:
First of all, launch the Outlook Express application
Now, right click on the inbox folder
In the next step, select the Properties option
Then, you can view Inbox Properties window that opens up
This Inbox properties screen will show the location of inbox.dbx file's
After that, you can logout from this application
Next, browse the location of inbox.dbx file and right-click on that file
Hit on Rename option. Now, you can rename an Inbox.dbx file to Inbox.old
Click OK button
Again, start the Outlook Express mail client
This will automatically generate the new Inbox.dbx file
Summing Up
Outlook Express is the desktop-based email client, which provides different services like emails, contacts, tasks, etc. In order to save Outlook express data in DBX file format. But, sometimes when the users try to receive emails in Outlook express they become very frustrated and they may encounter this error 0x800c013c code. Besides this, we have described several reasons and consequences for the occurrence of this error. Also, we have covered a manual procedure to resolve 0x800c013c error in Outlook Express in an efficient manner.