OUTLOOK CORRUPT INBOX ERROR RECOVERY
Microsoft Outlook Express users often encounter with an unknown error: 0x800C0133 .
This error signifies that you just got your Inbox corrupted.Follow these simple steps to recover your mailbox files: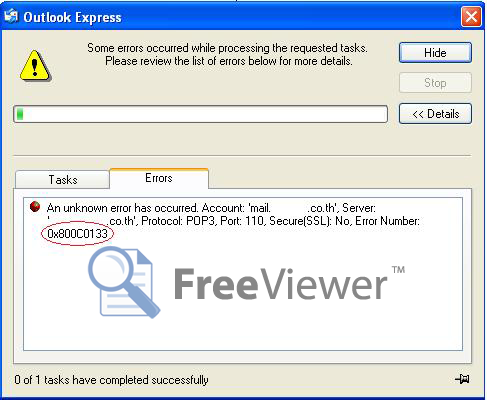 1) Run Outlook Express
Navigate to Start->Programs->Outlook Express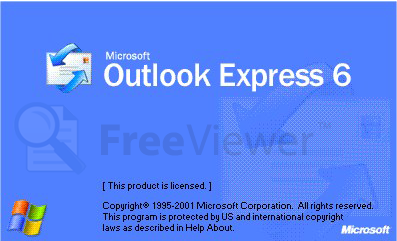 2) Create a new folder named "TEMP" and then move all the items into that folder:
Browse Tools=>Options=>Maintenance=>Store Folder and then choose remember inbox.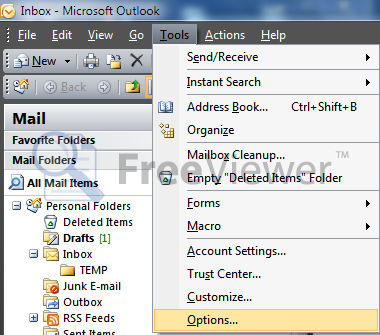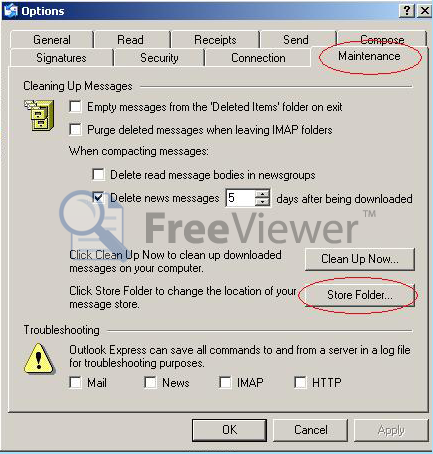 Exit the application
3) Locate inbox.dbx file and then delete it:
Generally Inbox.dbx file stays hidden so you need to make it visible Go to control panel => folder options=>View=>Show hidden files, folders Select the option=>apply the changes and then locate inbox.dbx file.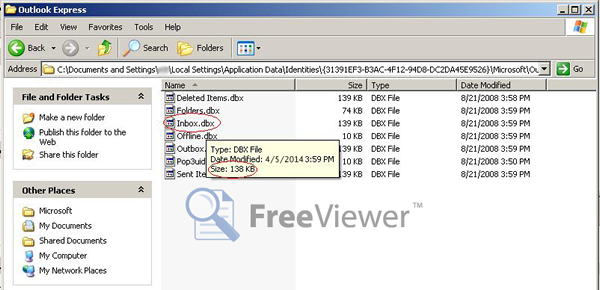 Reboot Outlook Express
The Inbox folder gets created automatically
Now just move the files and folders from temp to the new inbox folder.
Simply cut and paste the folder contents,or you can move the Temp folder to Inbox folder