Outlook Error
Resolved: Outlook 2007 Error In EMSMDB32.Dll When Performing Search
Admin
| Modified: 2021-12-09T16:07:45+05:30 | 4 Minutes Reading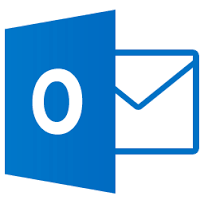 Some of the users are trying to run Outlook 2007 and it gets crashed while performing a search on any desired folder. At that time, the users have faced many problems that are caused by EMSMDB32.DLL files. Usually, these errors are caused by corruption, virus attacks, the system may crash or many more reasons. Therefore, in the following section, we are going to discuss various reasons behind this error along with the suitable resolution to fix Error EMSMDB32.DLL in Microsoft Outlook 2007, 2010, 2013, 2016 and access Outlook data file.
Instant Solution: To fix PST file corruption, you can avail Outlook PST repair tool. This tool works with both Windows and Mad OS. It helps users to recover corrupted and deleted data from PST files including email messages, contacts, and other items.
For Windows
For Mac
Basic Errors Occurred By EMSMDB32.DLL Files
The EMSMDB32.DLL is the file error but is also part of the Microsoft Office suite. Such files are more inclined with the Service Pack in Outlook application. Now, in the upcoming section, many users will always come across certain errors which are caused by these EMSMDB32.DLL files.
Outlook.exe, Version 11.0.6353.0, Stamp 408f2d9fd, Faulting Module EMSMDB32.DLL, Version 11.0.6352.0, stamp 4082d9fd, Debug? 0, Fault address oxooo25212
Faulting Application Outlook.exe, Version 12.0.4518.1014, Stamp 45428079, Debug? 0, faulting module EMSMDB32.DLL, Version 12.0.4518.1014, Stamp 45428079, debug? 0, fault address 0x00129aae
Note: The error EMSMDB32.DLL is encountered in every edition of MS Outlook i.e. Outlook 2016 and its previous edition as well.
Such kinds of error will occur in Outlook that depends on the edition of Outlook application used.
Cause of Error EMSMDB32.DLL in Outlook 2007 – Let's Have a look
The EMSMDB32.DLL is just a part of Microsoft Exchange Server, that is only the reason due to which these files are available in Outlook versions. Such files are continuously updated through the Microsoft and that is handled by MAPI i.e. Message Application Programming Interface. MAPI is the messaging architecture and a client interface component designed by APIs. It is useful to permit all the email clients such as Outlook to work in MS Exchange server. The Messaging API provides multiple sessions to mail client for opening the mailbox. Such a problem arises while using multithreading to use one MAPI session and must handle multiple mailboxes in Outlook application. The complete module of EMSMDB32 DLL was not only programmed to support multiple logins but have some additional features. Therefore, it can restrict email programs of MS Outlook and shows different errors.
Solution to Fix Outlook 2007 Errors in EMSMDB32.Dll
To get rid of MS Outlook 2007 EMSMDB32.DLL error then, you have to follow below steps that help to resolve this issue. So, you have to go through mentioned solution and fix the Outlook Error EMSMDB32 DLL when performing the search.
Manual solution: Let us follow these steps so that users can easily access MS Outlook in a Safe Mode. It will not interrupt in the Messaging API program. Some of them are discussed below:
Click on the Ctrl key while selecting the shortcut key of Microsoft Outlook and then, launch the application on your local machine
After this, Go for Start button. Under the Run dialog box, enter outlook.exe/safe and click OK button
When working in the safe MS Outlook arena, just follow few steps as given below:
Remember: The above-stated method allows the user to resolve EMSMDB32.DLL error temporarily. But if you are working in the safe mode then, you can resolve Outlook-related issue permanently.
Update Microsoft Exchange Server: Microsoft technology associated with an Error EMSMDB32.DLL module and allows to provide the user such patches usually called quick fix to resolve this error. The user can easily download the patch file as an individual and also download the Outlook service pack. The entire package will available on Microsoft Platform.
Upgrade the Outlook Version: Generally, this error comes with an older version of Microsoft Outlook. All the versions such as Outlook 2002, Outlook 2000, and Outlook 97. For solving the unnecessary problems the user can search the latest edition of Outlook application and launch it on a local machine. The previous edition of MS Outlook has EMSMDB32.DLL files. It will resolve this error moderately it has a proper DLL file that is available in it.
Wrapping It Up
MS Outlook is used for business purpose but sometimes the users may come across several issues that cause trouble in daily routine. To resolve above-stated errors so we have provided two solutions through which the user can easily resolve Outlook 2007 error in EMSMDB32.DLL. Make sure, the users have to perform each and every step carefully to fix Outlook errors.