Microsoft Office
Microsoft Word Crashes on Windows Machine – What's Next?
Admin
| Modified: 2019-01-03T18:20:29+05:30 | 4 Minutes Reading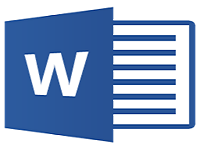 When I installed MS Office suite on my location, it launches correctly. As I started MS Word on my local machine, the interface seems fine and works normally for a while. But after some time, it freezes and displayed a message stating "Microsoft Word has stopped working". Then, to overcome the issue, I tried to uninstall the complete Office and install it again on the local machine but still facing the same issue. I think my Microsoft Word crashes on Windows I do not understand the reason behind this error and how it can be fixed on my Windows 10. However, I also tried to run Microsoft Word in safe mode but did not succeed. Is anyone out there knows any solution for the same?
One of the terrible experience faced by Windows OS users is Microsoft Word start creating issue suddenly. There are several errors faced by MS Word users that fail them to save work on time. For example, Microsoft Word is not responding, Microsoft Word has stopped working, etc., All such type of errors sometimes leads to MS Word in the crashed state on Windows machine. Now, the question is what to do when Word crashes on Windows machine? There are some basic troubleshooting methods also available that a user can try when Word crashes on Windows machine.
Tricks to Follow When Word Crashes on Windows OS
There are some manual and free of cost tricks available that a user can try to overcome any type of Word or DOCX file issues while saving a document.
Trick 1. Disconnect a Mapped Drive (In the case of Unavailable Mapped Drive)
First, click on the Start button and move to My Computer option
After that, click on the Map Network Drive and choose the unavailable drive
Uncheck Reconnect at logon for each unavailable drive.
Trick 2. Try Microsoft Office Repair tool
In Windows 10/ 8/ 7
Open machine and move to Control Panel >> Programs and Features option. Then, click on the Microsoft Office option
After that, on the displayed window, click on the Repair >> Continue button
Then, choose Online Repair and Quick Repair option. As the repair finished successfully, restart your PC.
Trick 3. Start MS Word in Safe Mode
To open Word in safe mode, press Ctrl key and open MS Word on the machine
After that, click on the Yes button when a dialog box prompt in order to open it in Safe Mode
Can you save the file? If yes, start Word normally
Then, click on MS Office button
Now, click on the Word Options button
Next, click on the Add-ins and find out the active Application Add-ins list. There are high chances that one of the Add-ins is creating the issue.
All these are some of the simple tricks that one can try to fix the Word crash issue on Windows machine. But, all of them are not guaranteed solution to tackle MS Word related issue. Moreover, if corruption is the reason behind Word crash issue, then it cannot be fixed via manual approaches. In such cases, a user needs to look for some other alternative like a third-party tool.
Use DOCX Viewer Tool When Word Crashes on Windows Machine
Most of the times, corruption is the reason behind any crash or issue in MS Word. Moreover, it needs to be taken care properly as there might be a loss of some of the data. Thus, switching to some professional solution will be a smart move. DOCX Viewer Tool is one such application that let users open and read damaged DOCX file in a few simple clicks. The software is capable to deal with all type of corruption issues in DOCX without any limitation. It also lets users export and saves the repaired Word file in DOCX and RTF format. Apart from all this, the application is capable to read DOCX file of MS Word 2007 and above versions.
Closing Words
It happened in many cases that a user is working in MS Word and before they save the document, it crashes. And, after trying many different manual tricks, users still encounter crashing problem in MS Word. So, what to do when Word crashes on Windows machine is the commonly asked query. Therefore, this post will let users know both manual and professional solution that one can try after Word crash and get overcome the problem.