Microsoft Office
Solved: "Word Was Unable to Read This Document. It May Be Corrupt" Error
Admin
| Modified: 2019-01-22T16:21:54+05:30 | 5 Minutes Reading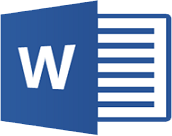 "I have an MS Word 2003 file, which I opened for some editing purpose and later I saved the same file in Word 2007. Yesterday, while trying to open the file, I was not able to open as it is throwing an error message as "Word was unable to read this document. It may be corrupt." This made me quite annoying as I urgently need to open the file. Unfortunately, I am not able to open the Word document. Please suggest some instant solution to troubleshoot this error message."
Worried after looking "Word was unable to read this document It may be corrupt" error? Do not know how to resolve this issue? Then, simply relieve yourself and make the best use of this article as here we are introducing the ultimate solution to solve this Word document error via both manual and automated solution.
MS Office suite offers a wide range of services like PowerPoint, Excel, etc. Out of all these, Microsoft Word is a widely used application either for business or personal usage. It might be used for different levels like to maintain a set of all the business documents. When we think for a students perspective, it is used to share and collaborate assignments and so on. Whenever the Word document gets corrupted by any means it prompts an error message. One such message can be "Word was unable to read this document. It may be corrupt."
Are you aware of the causes of occurring this error? No? Let's check out in detail.
Possible Reasons to Occur Word Document Error Message
This Word file error message occurs when system.runtime.interopservices.com exception is caught. Following are some of the causes that can lead to this Word error.
In a Word file, the header contains the valuable data as it makes it readable by providing the essential details. Hence, if the header is corrupted, then you can encounter "Word was unable to read this document. It may be corrupt" message
At times, the Word document starts misbehaving, when an unknown virus gets infected to it
If in case the file extension is changed. For instance, .doc to .docx or vice versa can lead to this Word file error message
The Word document can get corrupt and may fail to open when the Macro virus which attacks the storage drive
The Word file can get damaged, when it is imported from another system from where it was first created
Manual Workarounds to Fix Word Was Unable to Read This Document Error
There are some manual methods, which can help you out to resolve when "Word was unable to read this document. It may be corrupt" error. Let's elaborate some of the methods in detail, which are listed below,
Approach #1: Change the File Extension
Microsoft Users are aware of the fact that MS Word can support .doc extension for Word 2003. Therefore, it is important to check the Word file extension that whether it is .docx or not. If it is .docx then change it to .doc extension. For that, go to File >> Save As and save the Word file with .doc extension. Once it is changed, make sure to check whether the file can be opened now.
Approach #2: Verify the Service Pack
Even after implementing the above approach i.e by changing the file extension. Still, you are facing "Word was unable to read this document. It may be corrupt" error message, then ensure whether MS Office 2003 has been installed with the Service Pack 3. If this service pack is not installed, try to get it from MS Office 2003.
Approach #3: Run Open & Repair Option
MS Word application offers an inbuilt command i.e., "Open and Repair" that enables to repair the corrupted Word file. Following are the steps to resolve "Word was unable to read this document. It may be corrupt" error message.
Step 1: Go to File menu and hit the Open button
Step 2: Choose the error file through a single click and not by double-clicking the file
Step 3: Now, click Open and Repair option which is under the Open button as shown in the below image,
Does the above described methods didn't help you to resolve the Word document error message?
Are You Looking for Instant Techniques to Troubleshoot the Word Error?
Are you nervous after knowing that the above methods went in vain? Then, do not stumble and switch to some reliable professional application that will instantly help you out to fix this error. So readers, turn your attention to Free DOCX Viewer tool. It is a one-stop solution, which is capable enough to repair corrupted Word file with multiple pages in just few simple clicks. It not only scans but also provides a preview of the restored data from the corrupted Word document. It can efficiently work to fix "Word was unable to read this document. It may be corrupt" error. Furthermore, it is a safe and secure software that can be easily adopted without worrying about any data loss issue.
Let's Sum Up
When the Word files are damaged or corrupted, then while trying to open the file, it prompts "Word was unable to read this document. It may be corrupt" error message. Considering this aspect, we have described its causes and various workarounds for the same. However, if the aforesaid manual tricks did not fetch you to open the damaged Word file, then make use of the automated tool that will quickly help to troubleshoot this Word error message.