Apple Mail
,
Outlook
A Proficient Solution to Import OST to Apple Mail Without Any Data Loss
Admin
| Published: 2018-12-12T16:24:04+05:30 | 4 Minutes Reading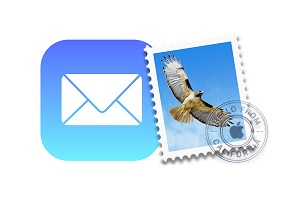 "Are you searching an effective technique to import OST to Apple Mail account. If Yes! Then you are in the right place. Here, we come up with a direct solution to migrate Offline OST file to Mac Mail instantly."
Offline OST file, a synchronized copy of mailbox, is a very familiar term for the users who work Outlook with Exchange accounts, IMAP accounts, Office 365 accounts, and Outlook.com. It makes enables the users to work with MS Outlook in the offline environment. And, whenever a server connection determined, it automatically synchronized entire data with it. But, sometimes users find an alternative to import the OST data file into Apple Mail. Because OST file synchronized with the Exchange mailbox and makes it system dependent. So, there is no direct way to import OST to Mac mail. Here, after considering the user's requirement, we have come up with this technical guide. Simply follow the complete write-up to know more.
Need to Import Offline OST to Mac Mail
There are lots of reasons behind the migration from Outlook OST to Mac Apple Mail. But the basic requirement for importing emails from Offline OST to Mac Mail usually emerges when users are looking forward to a cross-platform transfer. After migration, they usually wanted to keep continuing with their previous emails. Furthermore, when a user exports from Exchange OST to Apple Mail, it is necessary for them to import all the emails to Mac Apple Mail mailbox. Since the direct importing is not possible as both the email applications support distinctive file formats and Operating Systems also, certain software needs to be followed to successfully import OST to Apple Mail.
"I work in an organization which uses Windows local machines with Microsoft Outlook or Exchange Server but unexpectedly the management decided to switch the Windows computer to Mac Operating System desktops and the management also needs to utilize Apple Mail email application on Mac machines. In this circumstance, now the management requires a direct solution to import Outlook OST to Apple Mail. So, please provide appropriate software to do the same in minimum time. Thanks."
Instant Technique to Import OST to Apple Mail
As per the above-stated user's query, we have taken into consideration and realize that most of the users need to import Offline OST to Apple Mail without wasting their valuable time. So, here we come up with an alternative to do the same named "OST to MBOX Converter" tool. MBOX is a file format which is supportable with many email clients, one of them is Apple Mail. With the help of this application, a user can easily import OST to MBOX file format without losing a bit of data. Mainly, this facilitates an understandable user interface so, a non-technical user an avail it without any hindrance.

Moreover, this tool is equipped with advanced features and functionalities some of them are listed below:
Convert one or more OST files into MBOX with attachments.
Scan and review data from inaccessible or orphan OST files.
Does not require Exchange Server environment for conversion.
Steps to convert Outlook OST to MBOX format
Here, follow the below-listed steps to convert OST to MBOX file format instantly.
Step 1: Initially, download and run the Offline OST to MBOX converter software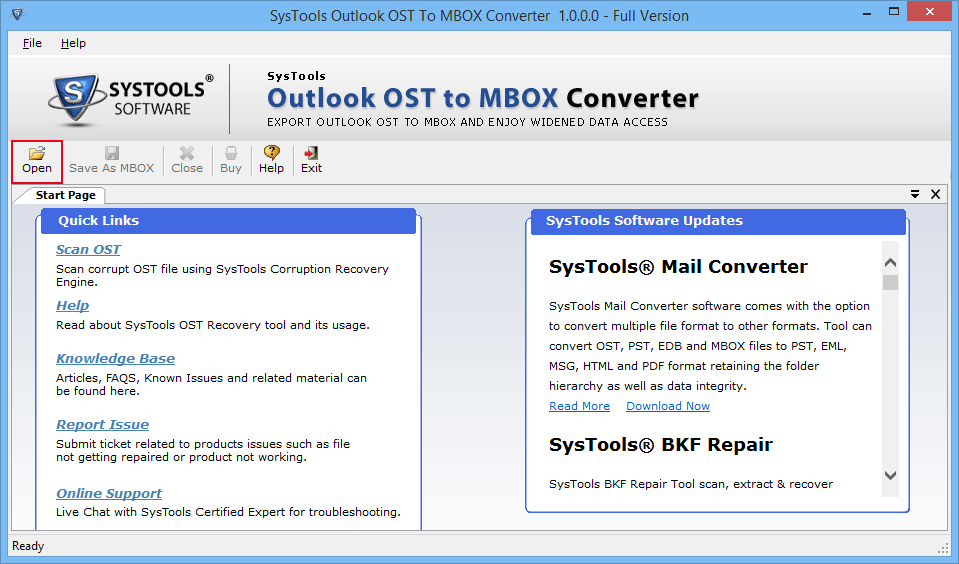 Step 2: Now, select the desired folder to save all OST data files properly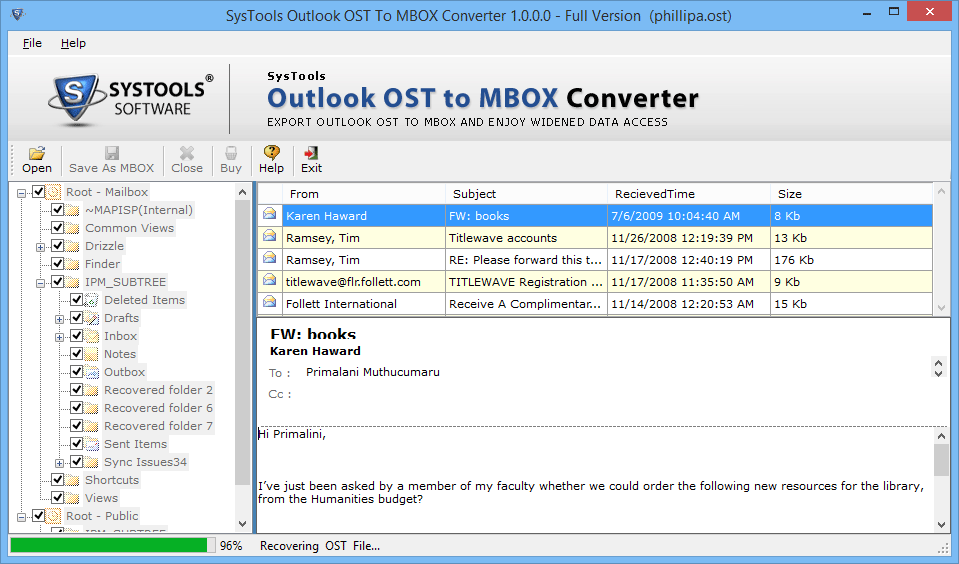 Step 3: Here, preview the Microsoft Outlook OST components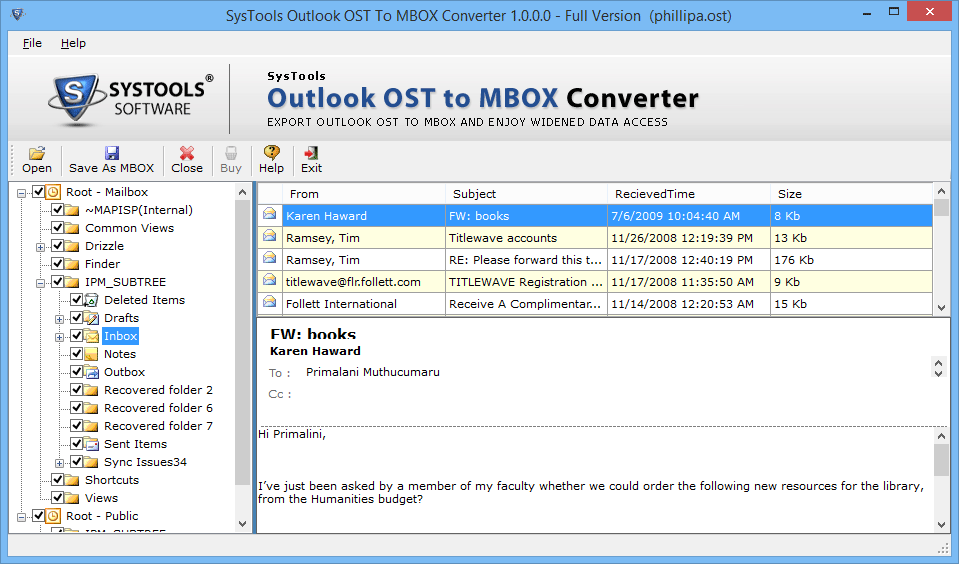 Step 4: At last, click on an option of Save as MBOX to save all scanned OST data to MBOX file format.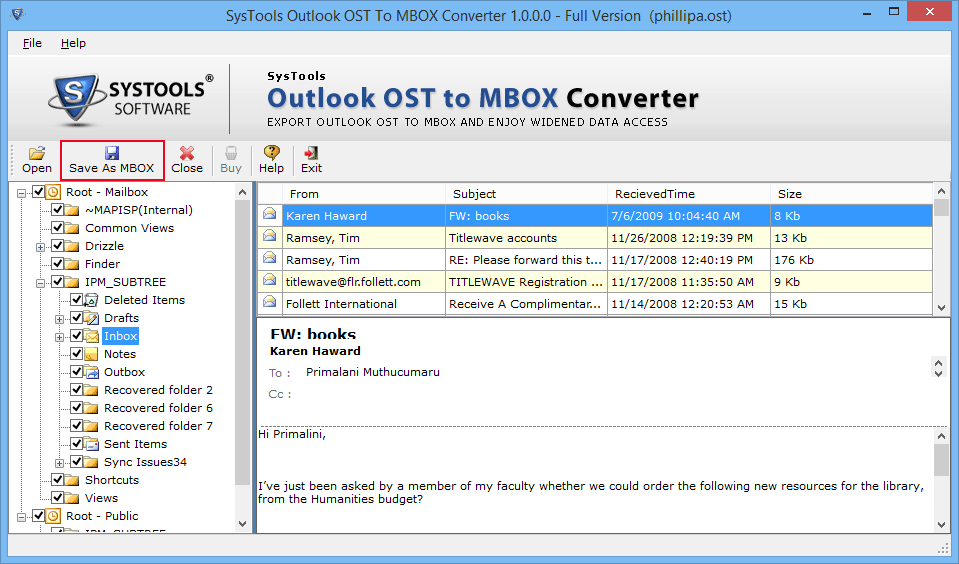 How to Import Resultant MBOX File to Mac Mail?
After export Offline OST file to MBOX file format successfully. Now, firstly, copy the converted file from Windows desktop to Mac OS based computer through utilizing any virus-free pen drive and follow the below-outlined steps:
Step 1: First of all, open Mac Apple Mail in your system
Step 2: Then, click on "File" option after that hit on Import Mailboxes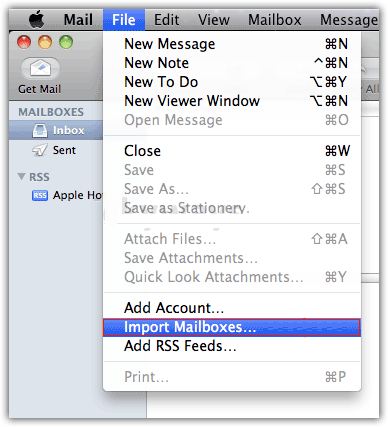 Step 3: Now, check the files in MBOX format option and then click Continue to proceed forward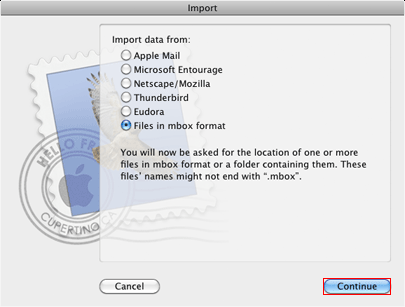 Step 4: At last select your MBOX files in the next wizard and click on Continue.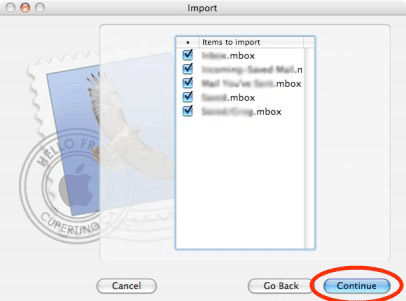 Time to Conclude
As there are lots of email clients available in the market, users want to transfer OST file data to Apple Mail but they do not know the direct solution to execute the conversion. So, a lot of users require the right solution for solving how to import OST to Apple Mail instantly related queries. After reading the above process, they can easily export their mailboxes from Offline OST file to Apple Mail. Mainly, we discussed the prominent software to do the same. This OST to MBOX converter tool is capable enough to perform importing procedure without any data loss. Moreover, the software is compatible with Outlook 2016 and its all below versions.