Outlook Tips
How To Enable RPC over Http in Outlook 2016
Admin
| Modified: December 8th, 2017 | 2 Minutes Reading
There is been lot of question regarding the implementation of the RPC over HTTP in Outlook 2016 since RPC based sync is now replaced with MAPI-HTTP protocol that will help in establish connectivity with the Outlook 2016 and Exchange server.
What is MAPI over HTTP and how it is differ from RPC over HTTP (Outlook Anywhere)


MAPI over HTTP IS the new transport protocol for providing connectivity with Outlook and MS Exchange Server and was first introduced for Outlook version 2013 and Exchange Server 2013. This is a replacement from the RPC over HTTP which was primarily designed on the hypothesis that primary users will access Outlook from certain computers and with good network speed. The famous status "connecting to outlook" is an example of the protocol and thanks to the MAPI over HTTP technology there is almost 70% decrease in synchronization time. Exchange Users will also going to appreciate this technology since the response returned by Autodiscover is simple.
Take the following steps to perform RPC over HTTP in Outlook 2016
Exit Outlook First
Open Registry Editor
Go to start button and type regedit.exe. Run the application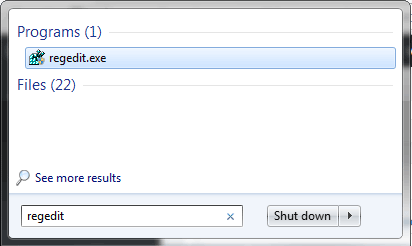 Locate and select the following key in registry
HKEY_CURRENT_USER\Software\Microsoft\Exchange
Right click on "MapiHttpDisabled" and then click on Modify
Change the value to 1.
HKEY_CURRENT_USER\Software\Microsoft\Exchange
DWORD = MapiHttpDisabled
Value = 1
This will disable the default MAPI/HTTP protocol and enable the original RPC over HTTP. Now you can proceed normally in configuring Outlook account with the exchange server.