Thunderbird
How to Fix Cannot Delete Messages in Thunderbird Issue? [Guide]
Admin
| Modified: 2020-05-21T12:22:02+05:30 | 3 Minutes Reading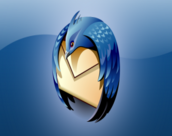 There have been many such queries on Mozilla and other forums related to cannot delete messages. So, in this post, I'll talk a little bit about this issue, but before that, I'll explain what makes Thunderbird the mostly likes email client:
The most trusted email client for Windows, Mac & Linux users
Highly usable and resilient
HTML editing function
Combine multiple calendars into one
Save data in MBOX open source format
In addition, Thunderbird is open source software. It can be downloaded and used by anyone for free.
Manually Fix Cannot Delete Messages in Thunderbird Issue
If you receive the error "Unable to Delete Emails in Thunderbird", the Trash folder may be corrupted.
1. Click the "Menu" button. Then select "Help" and click "Troubleshooting Information"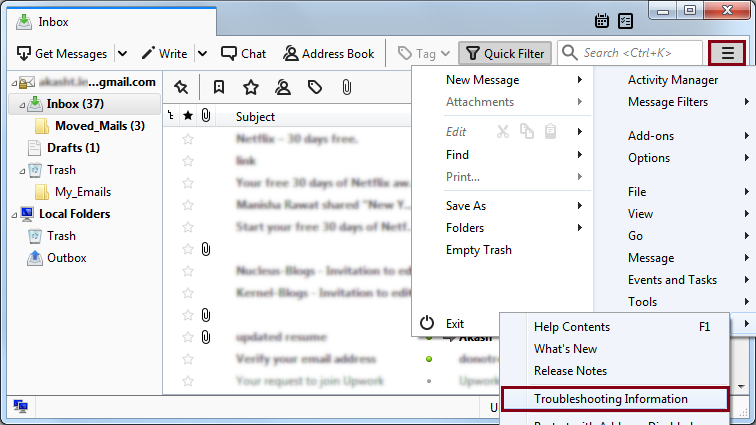 2. Go to the "Application Basics" section and click "Open Folder"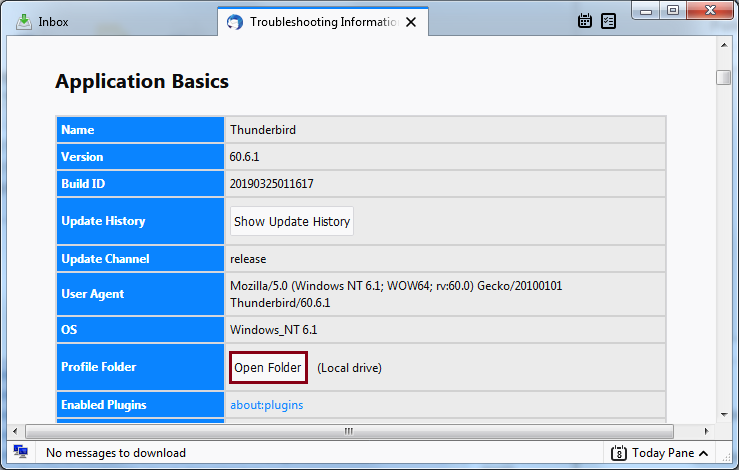 3. Next, Close Thunderbird
4. Then open the "Mail" or "ImapMail" folder in your file manager
5. Select the "Trash" and "Trash.msf" files and press Delete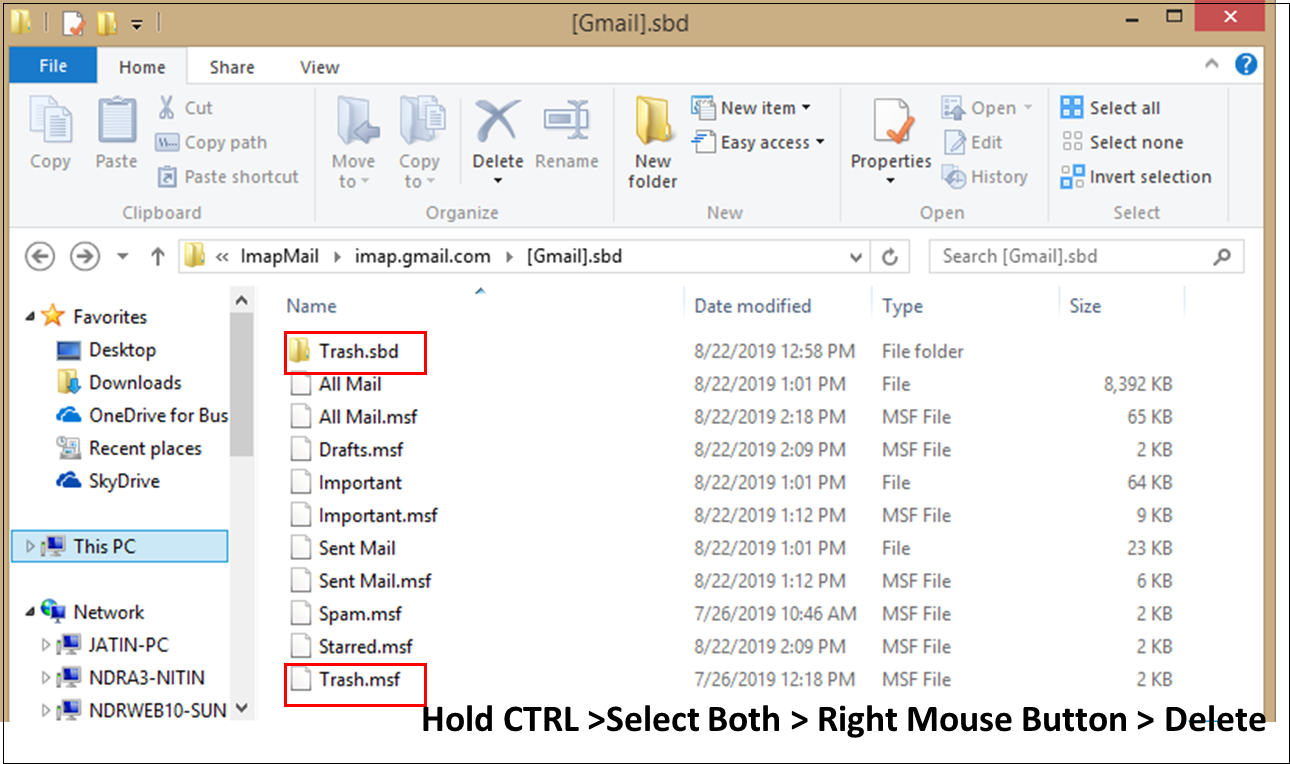 6. Next, Restart Mozilla Thunderbird application
Note: If you are using an IMAP client such as Gmail, Thunderbird will create the Trash folder automatically.
If you are using POP / POP3 account
Go to the folders list, right-click on your account name and select New Folder
Then enter Trash as the folder name and click Create Folder to confirm.
If successful, the Trash will reappear and you will be able to delete existing files.
The above method is not perfect and has some drawbacks.
This is not a permanent fix and it has been found that deleted messages may occur again. The user may then have to repeat the process several times. Also, the process can be very frustrating and time-consuming.
Migrate Mozilla Thunderbird to Microsoft Outlook – Suggestion
If you frequently experience such problems, it's time to move from Thunderbird to Outlook. It is well known that Microsoft Outlook has hit every other desktop email client. Plus, Outlook is easy to manage. We recommend that you export the Thunderbird MBOX file to Outlook PST format. One such tool is MBOX to PST Converter.
Summing Up
Describes a bug in Thunderbird that prevented users from deleting messages. Describes the Tash folder corruption issue and how to avoid it. If the user is still unable to resolve cannot delete messages in the Thunderbird problem manually and after a while, the deleted messages reconnect, it is recommended to migrate from Thunderbird to Outlook.