Ultimate Solution for How to Convert Outlook Messages Into PDF Format
I am running Outlook 2010, Adobe XI Pro on Windows 8. I have 139 Outlook message files that I want to convert into PDF. These files are not in my Outlook but on a CD from another law firm. I don't know how to import them into Outlook in their current format.
So, is there any way to convert Outlook messages into PDF files format? If yes, please provide me as soon as possible. Thanks in advance.
An Instant Way to Convert Outlook Message to PDF Format in Batch

MSG to PDF Converter is the efficient and effective solution to save Outlook messages into PDF format. This tool will help you migrate multiple messages to PDF format within few minutes. It is an easy to use application through which the user can easily manage multiple Outlook message files and save them into PDF format. This allows the user to print multiple copies of a single PDF file.
Quick Glance on Outlook Message and PDF File Formats
The Outlook Message File was originally designed for MS Outlook and is a file format for storing unique email. This file format includes plain text, hyperlinks, calendars, attachments, main message body, and contacts. However, this file is associated with the Microsoft Outlook email client. If an attachment is included with the email, it will also be stored in a consolidated file.
A PDF file is a document file which stands for Portable Document Format. It has captured all the attributes of a document that can be printed, viewed, or forwarded to someone else.
Originally produced by Adobe Corporation, it contains a complete description of any concept, including images and actual resolution. A PDF file can contain any number of images, fonts, and hyperlinks.
To view and use these PDF files with the same graphics, Adobe Acrobat Reader must be configured on your machine.
Why Users Convert Outlook Messages into PDF File Format?
There are many users looking for solution on how to convert message files into PDF format. But they cannot migrate complete data from Outlook emails to portable document format. It is always a difficult task for every user to convert the email format from one format to another.
Although we should know that why is it necessary to save messages from Outlook to PDF file format. Some of the requirements are detailed in the section below.
One of the main reasons is that the user can back up the important  files in one folder and use it in future when needed.
The outlook message file stored as PDF can also be used as a legal document.
Reduces the size of the email client by deleting the files from the server.
The user can convert their messages to PDF format and also, use them in forensic cases.
Free Solution to Convert Messages Into PDF File Format
Here in this segment, we will discuss manual method to export Outlook messages into PDF format without any hassle. You just have to follow all the instructions sequentially to execute the procedure properly. Let's begin:
First, you have to opt an MSG file and open it in MS Outlook. After that, choose any email message of Outlook.
Then, navigate to the File Menu and hit on the Save option to proceed further.
Here, save the file at the preferred location in HTML format.
Now, go to that location and right-click on the .html formatted file and open that file in MS Word.
After that, go to the File menu of MS Word and click on the Save AS option.
At last, choose PDF format to store the file into portable document format.
Important Note*

The free method is good for a few files only. In case, you need to convert multiple Outlook messages to PDF format then, it won't work appropriately. So, in this situation, we recommend to choose an above-suggested third-party tool to get the expected outcome.
Steps to Convert Outlook Messages into PDF Format Immediately
Simply follow the below-outlined steps to execute Outlook messages to portable document file conversion process. Let's begin:
Install & run the proficient tool by selecting above-mentioned download button.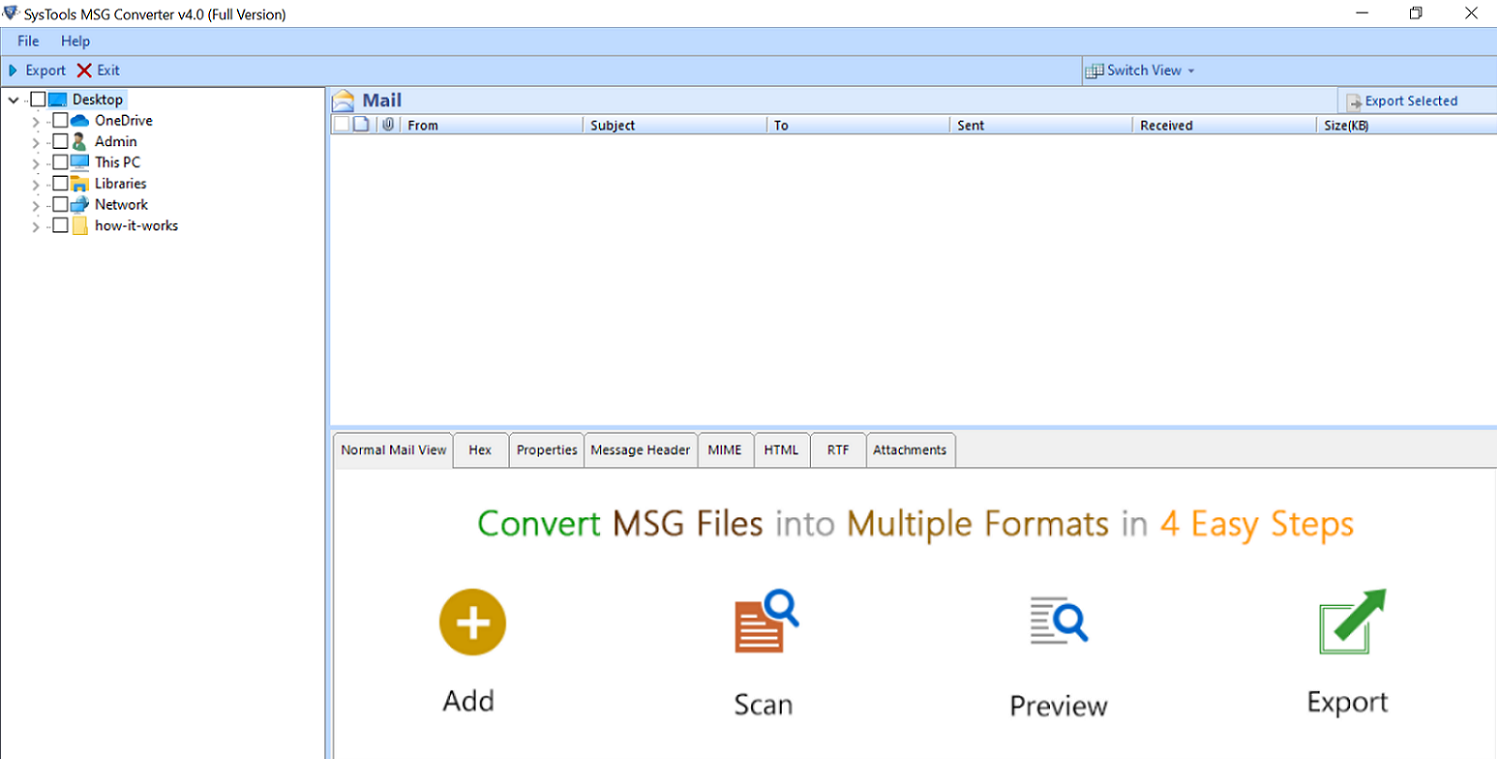 Choose PDF format and add desired Outlook messages file.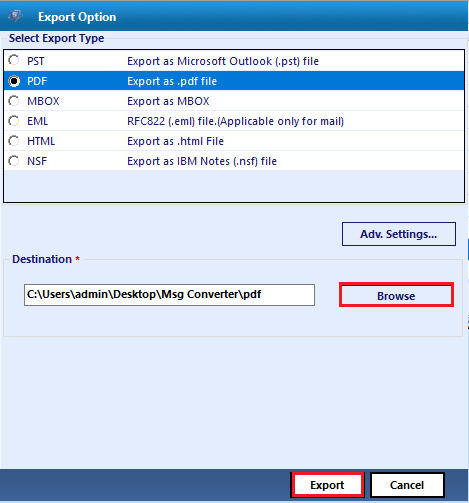 Convert Outlook messages to PDF procedure begins.
Finally, conversion procedure is completed successfully.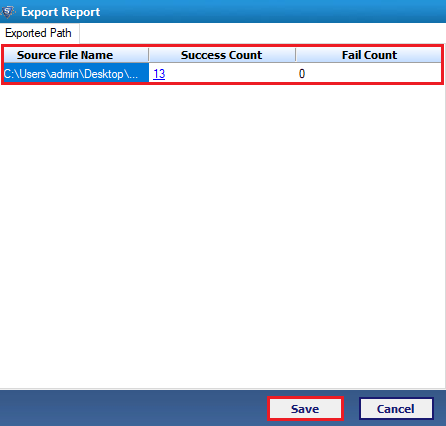 Concluding Thoughts
How to convert Outlook messages into PDF file format is most commonly asked query these days. So, after considering this issue, we wrote this article. Above here, we discussed the manual and professional methods to save multiple messages to PDF format.
Just read the complete article and get the deep knowledge about Outlook messages into portable document format conversion procedure.