How to Change Outlook Data File Display Name in Outlook 2016, 2013, 2010
Microsoft Outlook is one of the most widely used email application in today's date. It stores all its data items like emails, calendars, contacts, tasks, etc., in PST and OST file format. A PST file is personal storage table file, which saves Outlook data in an offline mode. This file can also be considered as a backup file of MS Outlook, which can be shared among all set of end users who are working with Outlook.
Well, sometimes a situation arises where users wish to change Outlook data file display name for managing files in a desired manner on their machine. Consider a following scenario, posted by an Outlook user:
"I am having two accounts configured in my Outlook email client, one is mine and another is of my wife. Apparently, when I saw the name of PST files on left-hand side of the pane I found that the file name is our current email addresses. However, due to some security reasons, I want to rename Outlook PST file. Can anyone please recommend me a solution for the same?"
Depending upon version of Outlook, a PST file is named in different formats like Outlook Data File, Personal Folders, any profile name, or as an email address, which is configured in Outlook.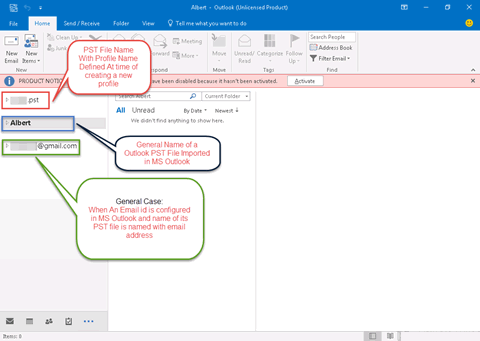 Solution to Change Outlook Data File Display Name
Following is a stepwise solution to rename PST file in Outlook 2010, 2013, and 2016:
Launch MS Outlook on your machine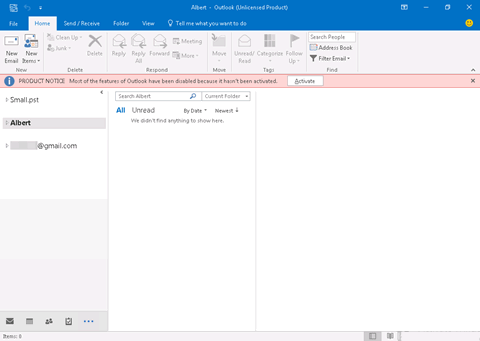 Depending upon the version of Outlook, right-click on any one of the following default name of PST file:
An email address
Personal Folder (Generally in Outlook 2010)
Any Profile Name
Outlook Data File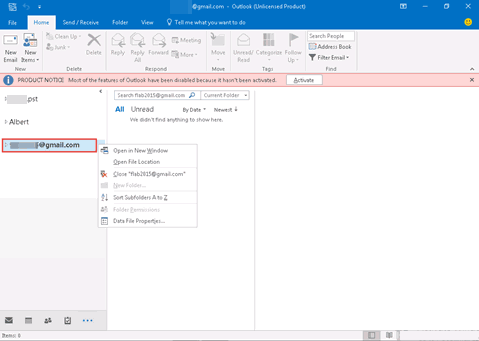 A list will appear from which you have to choose Data File Properties option for proceeding further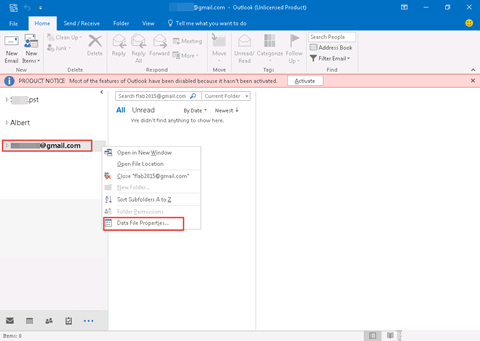 Outlook Today Properties Window will get opened in front of you in which you have to click on Advanced button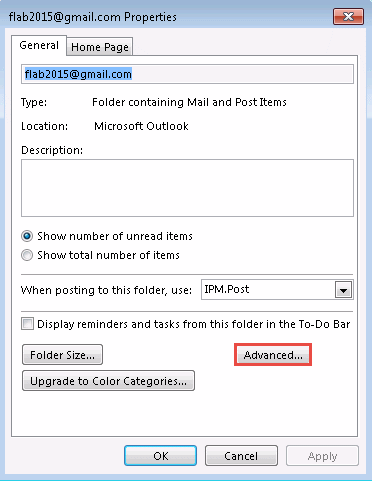 Now an Outlook Data File window will be displayed on your screen where you will find fields like name, Filename, format, etc.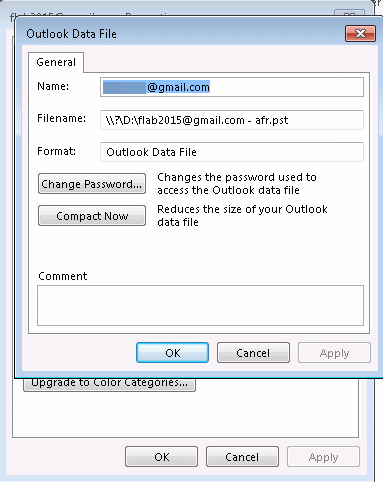 In Name field, mention new name of PST file of your choice and hit on Apply button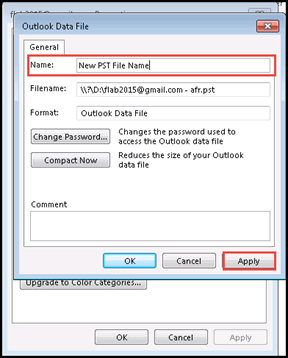 At last, click on OK >> OK button to update the changes made in displayed name of PST file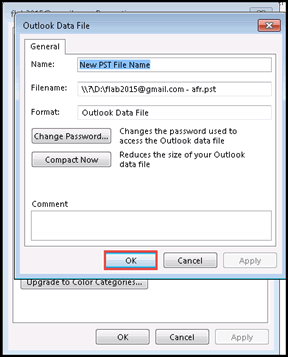 After performing all the above-mentioned steps, you will be easily able to rename Outlook PST file.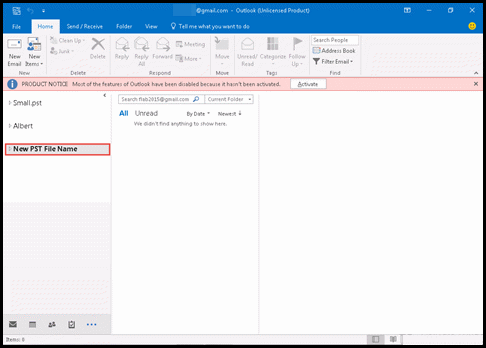 Conclusion
A solution on How to change Outlook data file display name in Outlook 2016, 2013, and 2010 is illustrated in this informative blog. All what is needed, is to have MS Outlook properly installed on machine. Apart from this, entire stepwise solution is demonstrated in this content to rename Outlook PST file. No data or default settings will be affected while implementing these steps. Only the changes made to name of the PST file will be reflected in Outlook. Apart from this, performance speed, data, and other aspects of Outlook will remain same.