Outlook
Outlook Focused Inbox – Easier & Effective Way to Manage Emails
Admin
| Modified: 2020-05-28T18:33:19+05:30 | 4 Minutes Reading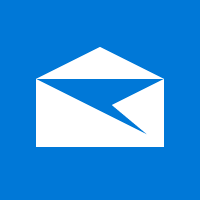 Microsoft has added a new feature called Focused Inbox as a key feature of Outlook. It allows users to focus on the emails that matter most. Using this Focused Outlook Inbox feature, a user can easily manage important emails more efficiently by maintaining all other emails in a separate tab. This is an auto-generated inbox, which filters all important emails into a Focused tab. This feature has integrated to almost all platform like Mac, Windows, iOS, Android, and in Outlook.com also.
The feature has now being rolled out to almost all platforms including Mac, Windows, iOS, Android, and even Web-based Outlook.com. All new Office 365 mailboxes in the first release program can now easily access their "focused emails" and avoid the overloaded inbox issue in Outlook in a productive and focused manner.
Point to Remember: Always keep in mind that Focused Inbox is not supported by all email accounts. It will appear in the Mail app irrespective of the email account. But, it will work only if a user uses Outlook or Office 365 email account only. It will not work for any other email account like Gmail, Yahoo, iCloud, etc.

Clutter Vs Focused Inbox
Old users of Microsoft Outlook must have noticed some of the similarity between the Clutter and Focused Inbox feature. There is not much difference between the two except Focused Outlook Inbox is the refinement of clutter. The main aim of clutter was to help users in focusing important emails in the inbox, but it moves Other emails to a separate folder. On the other hand, Focused Outlook Inbox directly allows users to stay on top of incoming email without visiting any other folder.
The older users of Clutter can use this new feature from the in-app prompt in MS Outlook. As it rolls out completely, the users will no longer receive anything in their clutter folder. Moreover, all non-important emails in clutter are moved to another folder.
Note: Clutter has not been removed completely from the Outlook. But, it will be removed permanently, once the 'Focused Inbox' is rolled out completely.
How to Disable or Enable Focused Inbox in the Outlook Apps on Various Platforms?
For iOS & Android
If a user wants to continue with basic services only of Outlook, then one can turn off this Focused Outlook Inbox feature also in Mail app for iOS or Android by following below steps:
In Outlook for iOS, click on the Settings tab
In Outlook for Android, click on the Settings gear icon
Now, you can disable the Focused Inbox under the Mail
After this, all your messages will merge again in the same folder and sorted by date
For Windows
To disable Focused Inbox in Outlook 2016 for Windows OS, follow the steps given below:
Click on the Inbox folder in the Outlook application
After that, open the View tab and then, click on the Show Focused Inbox in order to enable or disable Focused Inbox
For Mac Users
Follow the steps mentioned below:
First of all, open the Inbox folder
After that, verify that Organize tab is active
Then, click on the Focused Inbox and enable or disable the feature accordingly
On the Web
In order to turn on/ off Focused Inbox feature in Outlook Mail on the web, follow the steps mentioned below:
Go to the Settings gear icon
After that, open Display settings category
Then, click on the Focused Inbox tab
In order to enable Focused Inbox, verify that under When email is received: field the Sort messages into Focused Inbox is selected
Otherwise, make sure that Don't sort messages is selected and click on OK button
Conclusion
Focused Inbox is the new feature added by Microsoft in the Mail App. Using this service, a user can focus on their important messages in a more appropriate manner. The main motive of Focused Inbox on Outlook makes it easier to manage emails and helps users focus more efficiently. As it is new for the users, so to make Focused Outlook Inbox more understandable, we have discussed all it in the above post.