Consumer Tutorial
Step by Step Product Guide to View OLM Data
Admin
| Modified: December 8th, 2017 | 1 Minute Reading
Suppose you have lots of Mac Outlook files and you urgently have a need to view those mail files in your Windows Operating System. But you cannot view these files directly on your local machine, so we have a solution for this problem, you can use our highly professional Software which enables you to view Apple emails on Windows machines.
Follow the Step by Step guide  to use the Software
1. Download the Software.
2. Install and Start the software on your local machine.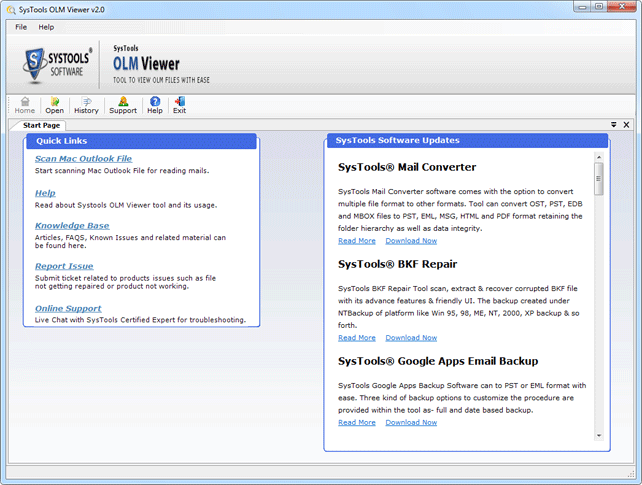 3. Add the file: Click on OPEN button and Select the file from the machine.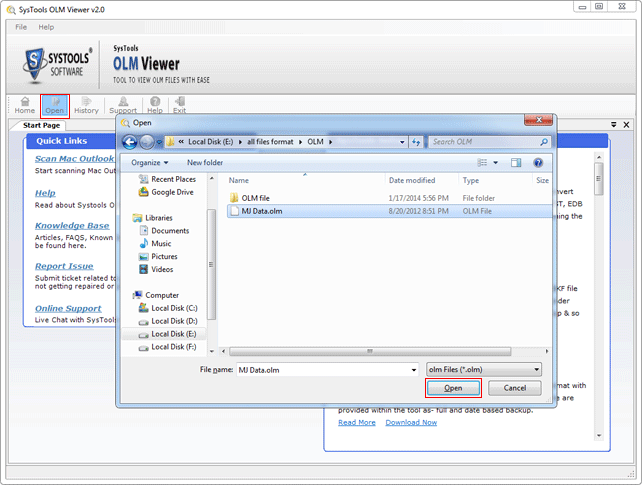 4. The Scanning process will start.
5. When Scanning Process is finished, you will get a message Window.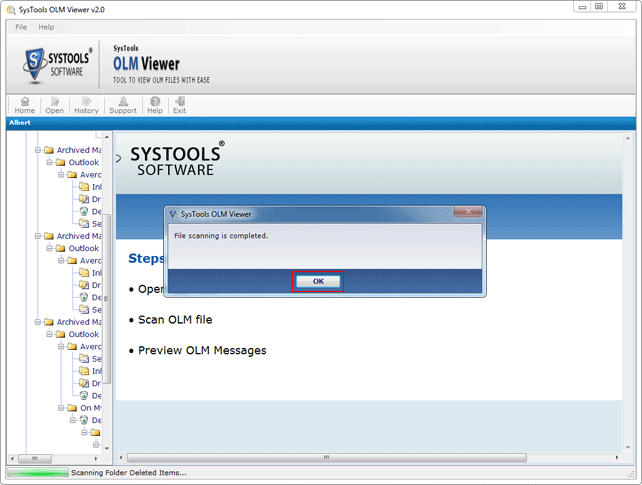 6. View the mails.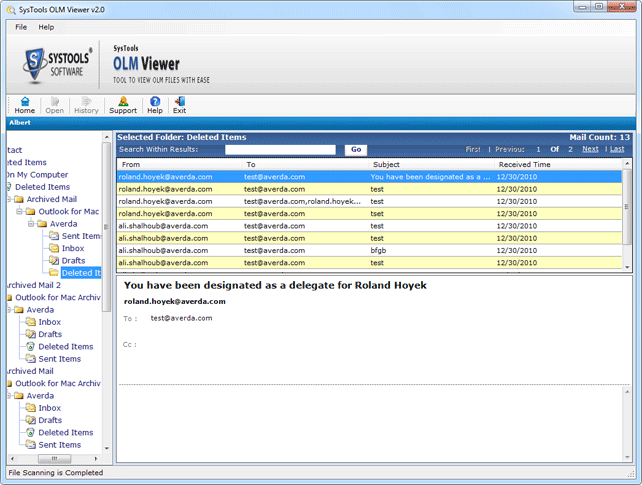 Software Uninstallation Guide