Exchange Server
Microsoft Exchange Transport Error 16023 – Service Started and Stopped
Admin
| Modified: 2020-05-30T17:39:41+05:30 | 4 Minutes Reading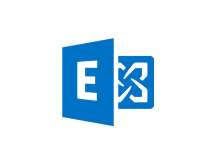 Microsoft Exchange Server is a widely used messaging server. It supports online email clients and allows users to communicate using Outlook and Access. Exchange Server users often come across the below Exchange Transport Service error:

This is a common error of Exchange Transport Service. It means Microsoft Exchange Transport Service started and stopped. This error message is also known as Exchange Transport error 16023. Here is a user query regarding this Exchange Transport Service error.
"Exchange Server was working fine in my system till I update my Windows OS. Since the update, I see an error message whenever I try to open Exchange. The message says that the Exchange Transport Service has stopped. Can anyone tell me how to get rid of this error?"
This query shows one common situation when Exchange Transport Service stopped error occurs. To understand the error, look at the overview of Exchange Transport Service.
What is Exchange Transport Service?
Transport service is an essential component of Exchange Server that manages and balances the minimum requirement of Exchange Server. This service regulates the routing of all emails within an organization. If transport service does not function properly, Exchange server will not be able to send or receive emails. There are two types transport services found in Exchange Server. They are:
Hub Transport Services: This type of services apply organizational rules of mail flow routing and transport. All mail transfer within the organization is done by these transport services. Hub Transport Service works to deliver messages to the mailbox of recipients.
Edge Transport Services: Agents of Edge Transport Service handles security and protection system for messages. It protects from virus and spam. This service also applies crucial rules to all messages entering or exiting the particular network.
It is understandable that Exchange transport services are essential for exchanging emails through it. Any error in transport service will interrupt regular Exchange services. We will now know the reasons behind 16023 error.
Reasons Behind Exchange Transport Error 16023
This error message usually occurs during three situations.
If transport agents are not installed properly in Exchange Server.
If transport agents do not configure with updated version of Exchange Server.
When Active Directory is not available on working machine.
These situations are commonly responsible for this error. Let us discuss the solutions to the error.
Solutions To Microsoft Exchange Transport Error 16023
Different methods are available to solve this Exchange Transport error 16023. Readers will know about manual and automated solution to this problem now.
Manual Solution To Exchange Transport Error 16023
To resolve this problem manually, follow these steps:
Analyze Event 1052 and find out which transport agent is responsible for this issue
Now, check the configuration settings of transport agent
Uninstall and then reinstall the agent that has been causing the problem
In case the responsible agent cannot be found, users should disable the transport agent. This action will prevent Exchange from loading. Use this script to disable transport agent: Disable-TransportAgent
Remember: Once a transport agent is disabled, users have to re-enable it to resume messages pass through the Exchange Server.
Limitations of Manual Technique: The manual technique got some drawbacks of its own. These are:
The manual approach cannot solve the error in all cases.
The whole process is both lengthy and time-consuming.
Automated Solution to Exchange Transport Error 16023
Now it is clear from above discussion, that manual method cannot guarantee to eliminate this error every time. If this method fails to solve this problem, users should implement automated solution of using Microsoft Exchange EDB to PST Converter. When Exchange transport service does not work, all EDB data becomes inaccessible. If users convert EDB files into PST, they can access the same data by Outlook. This program can export all EDB files and help users to access Exchange files. When manual solution does not work, this is the only other option to retrieve Exchange data.
Conclusion
Here we have described two different solutions to Microsoft Exchange Transport Service started then stopped error. This error, also known as Exchange Transport Error 16023, can be solved manually. As the manual method often fails to solve this, users are suggested to use the referred application. This program can successfully transfer EDB files to Outlook PST. As a result, users can access all Exchange Server data in PST format. As this tool is always successful in exporting data files, it can definitely solve problems caused by this error.