USB
How to Restrict Access to USB Ports?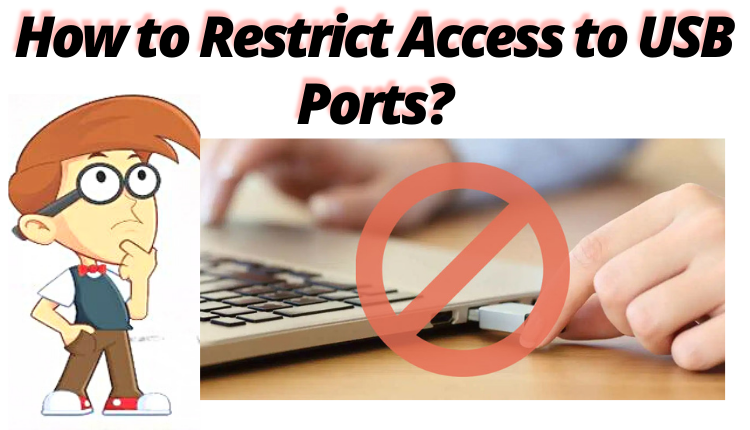 If you are seeking to restrict access to USB ports? If yes, then this is the right blog for you. Here you get a complete solution to block all the USB users. In this article, we are going to discuss two methods in this post through which you can easily solve the issue of how to deny access to USB ports.
Before understanding these two methods we are going to know what USB ports are?
A USB Port is a standard cable connection interface for personal computers and consumer electronics devices. USB stands for Universal Serial Bus, an industry standard for short-distance digital data communications It allows USB devices to be connected with and transfer digital data over USB cables. It also supplies electric power across the cable to devices that need it.
Now, let us move towards the solution by using two methods that are manual & automated methods.
How to Deny Access to USB Ports Easily?
We are going to look at one way to disable USB device Read and Write access in Windows 10. Windows comes with group policies that control all the working environments for users and computer accounts. Through this, you can easily control your USB devices' permissions by configuring a group policy. So, let us take a look at a scenario that you can control manually.
Method 1: Denying Access for All Users
To perform the manual method you have restricting USB devices for all the users can be done with a few easy steps which are mentioned below:-
Firstly, you need to open the Local Group Policy editor. To do that, go to the "Run" and type the gpedit.msc and click on Enter.
Now, once the group policy editor opens, you will see two options: "Computer Configuration" and "User Configuration". And, open the User configuration by double-clicking on it
In the next window, browse to the following path: Administrative Templates>>System>>Removable Storage Access
After that, in the next Window, you will see a list of Group Policy settings that include different types of devices including CD and DVD, Tape drives, WPD devices, Floppy Drives, and Removable Disks. The ones that we are interested in are Removable Disks. From these settings, you can control both Read and Write permissions for USB flash devices. So, let us go ahead and Deny both Read & Write Permissions
Now, double click on both the permissions one by one and select the Enable option to enforce these restrictions. Click to "Apply" and then "OK"
For applying these restrictions, you can check whether the settings have been applied correctly or not. Therefore, to check that, insert a USB flash drive into your system's USB port and try to open it from "My Computer". It should give the following message.
Therefore, if you see this message, that means the policy setting has applied correctly and you have successfully restricted access to USB drives for all users. And, to remove the policy setting, simply go back to the settings and select Not Configured.
After performing the manual method we see that users have to face several challenges to do it. The manual method provides security for the USB flash drives. So, I suggest you use our software to restrict access to USB ports which are safe & secure for all users. So, in the next section, we are going to discuss an automated solution that helps to perform this task easily and simply along with its working steps.
Method 2: Smart Solution to Restrict USB Access
Use the best USB Blocker Software to restrict all access to USB ports easily without facing any single error. USB blocking is a cybersecurity strategy that is crucial for preventing unauthorized USB flash drives and other auxiliary devices from connecting all your endpoints.
This software allows Device Control Plus which is a dedicated device control and file access management solution that lets you smartly detect and block all the unverified USB devices and only allow the trusted devices to be active within your network.
Therefore, this USB lockdown utility also enables admins to monitor the user actions and devices file to access permissions where you require them. The admins configured the setting to lock USB ports, by default if they express permissions for a drive.
It is safe and secure for both the users technical and non-technical to complete their tasks without facing any hassle. And, it provides a 100% guarantee to secure all the USB ports through which no one can misuse the USB flash drives without admin permissions.
Now, after knowing about the automated software. Let us move toward its working steps which are listed below:-
Working Process Explained For the Software
So, due to a lot of security reasons, if you want to Block USB ports or Block System USB Drives then use the above USB Blocker which is the best option to keep out of reach of unauthorized users who use the USB drive to extract the crucial data in your absence.
1. Now, Enter the password. The password entered in this form will be used every time the user attempts to Block and Unblock the USB of the machine. To Enter the Email Address and Machine User Name and Machine Password also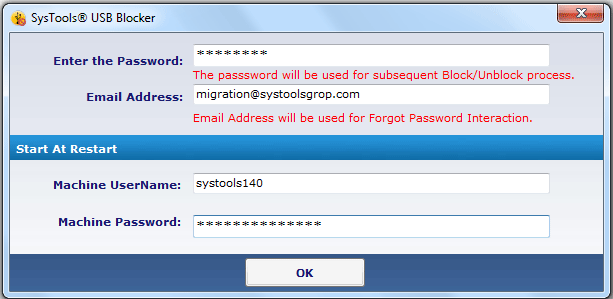 2. It allows the user to Block the USB. And, it also allows the user to Block the USB using the context menu
3. On clicking on Unblock the application asks for the password. This is the password that the user had to enter on the first screen i.e., the information

4. Finally, the user can Unblock the USB. Also allows the user to Unblock the USB using the context menu.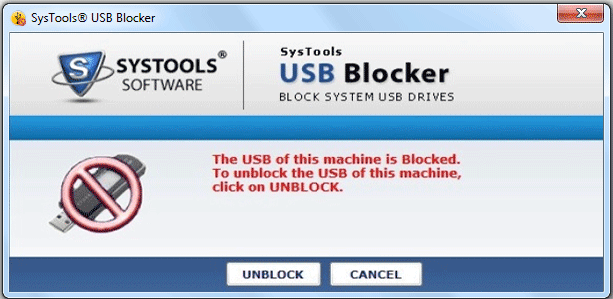 So, this is a complete working step to deny access to USB ports using tools.
Conclusion
In this article, we have discussed how to restrict access to USB ports without facing any hassle. So, in the post, we talk about two methods which are: manual & automated methods. The manual method cannot provide security to the user's USB drives.
But on the other hand, automated software will provide 100% safe and secure all the crucial data with them. It also helps to Block and Unblock the USB ports using the software. Choose as per your requirement which is one better for your issues.