Hotmail
,
vCard
How to Export Hotmail Contacts to vCard Format?
Overview: Hotmail or Outlook.com does not provide a direct option to export contacts in the vCard format. However, there may be multiple needs that arise to export Hotmail contacts to vCard format for better management on smartphones.
Since many people have Hotmail email accounts and use them for personal and business purposes, the data they contain is significant. Thus, having a backup is always a good idea in case of disaster or emergency. In this blog, we will suggest how you can save your Hotmail contacts as VCF files, which can be easily imported to any smartphone and other platforms.
How to Export All Hotmail Contacts Manually?
As mentioned previously, Hotmail does not offer a direct method to save your contacts in vCard format. Nevertheless, Hotmail.com does have the option to export contact information in CSV format, which is available for both personal and business accounts.
Using your Hotmail account, you can easily export your contacts. Follow the steps below to obtain your contacts in CSV format:
1. Log in to your Hotmail.com account.
2. Click on the "People" icon in the navigation bar.
3. Select All contacts >> Manage contacts >> Export contacts options.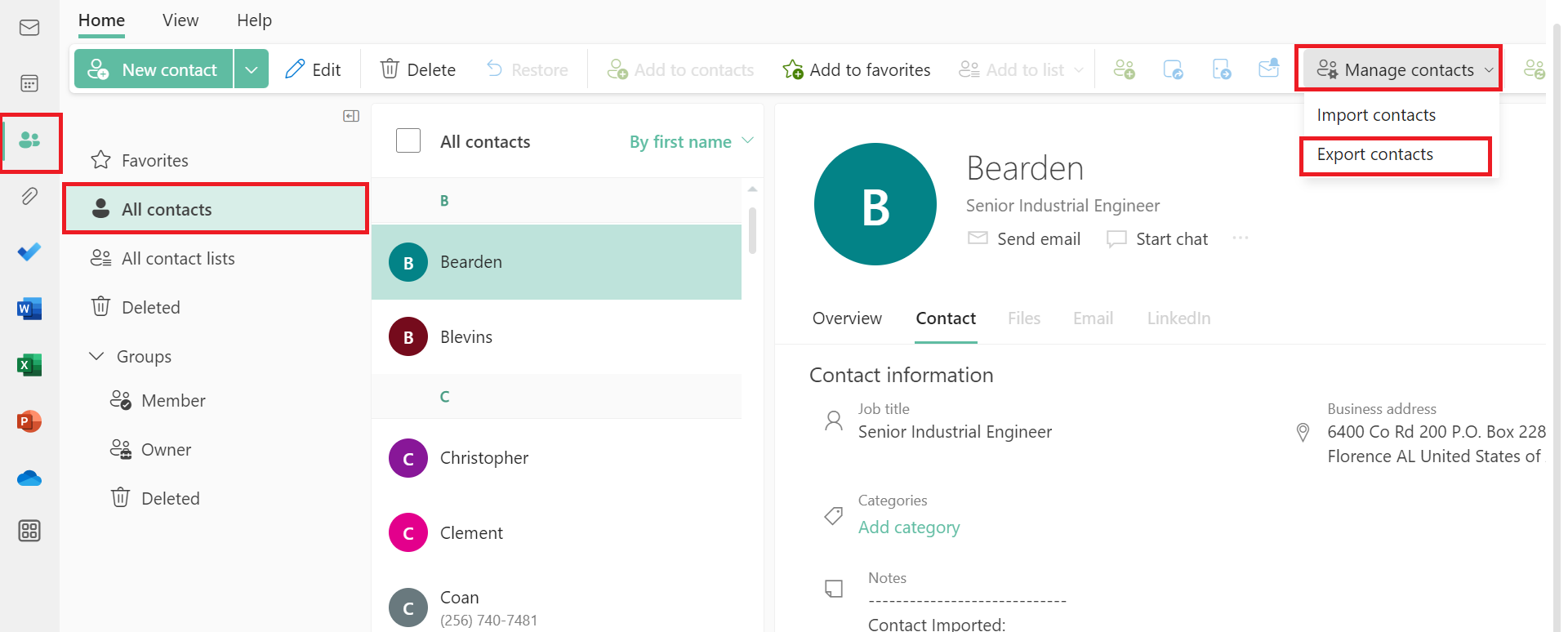 4. Choose the contacts you want to export or select All contacts. Click on the Export button.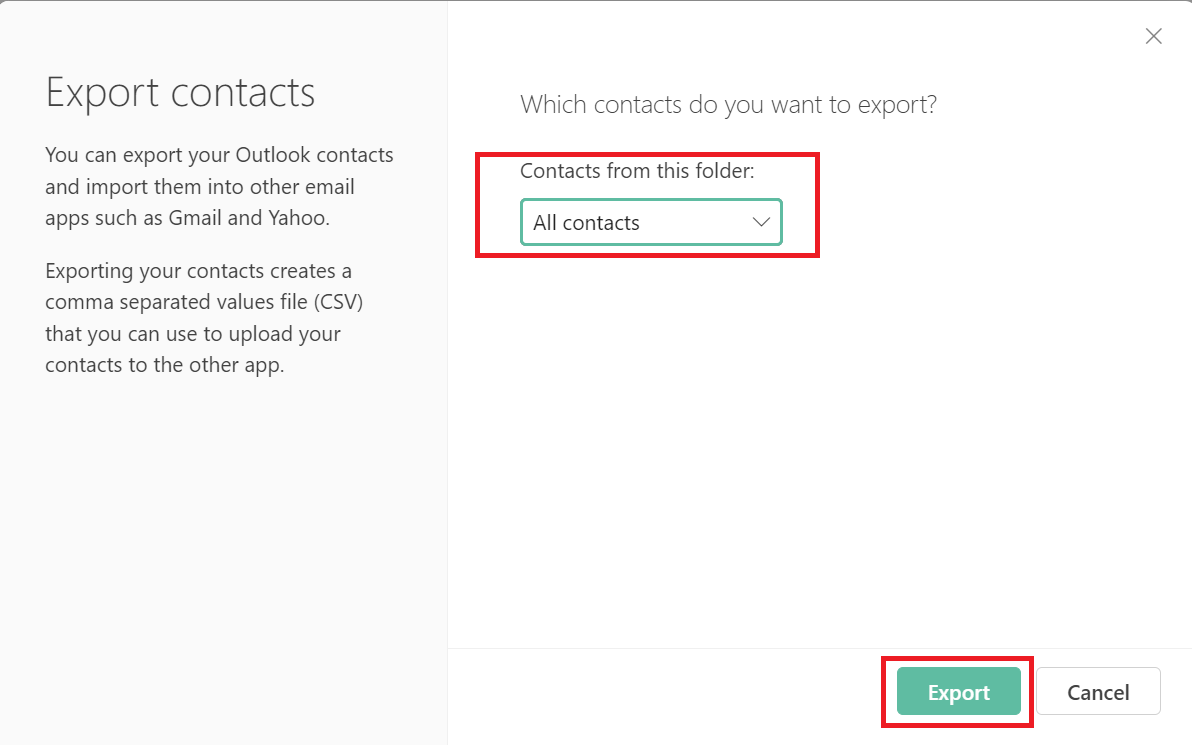 After completing the steps mentioned above, your Hotmail contacts will be saved as a CSV file, which you can access and manage as needed. Now you need to convert the resulting contact file to the VCF format.
Easily Convert Hotmail Contacts to vCard Format
A simple, fast, and secure Excel Contacts Converter Software is available that can export CSV contacts to single or multiple VCF files without data loss. This software is ideal for beginners and comes with a demo version to help you fully understand its features. With this software, you can easily export Hotmail contacts to vCard format.
You can download and run this tool on Windows 11, 10, 8, 7, and Mac OS 10.8 and above versions. The software also supports the conversion of Excel contacts to vCard format without any errors. It is recommended to use the free demo version of the software to fully understand how it works before purchasing the full version.
Simple Steps to Export Hotmail Contacts to VCF Format
To convert Hotmail CSV contact files to the vCard format, follow the steps mentioned below:
Step-1: Once you have downloaded the tool, browse for the CSV file and preview the contacts in detail.
Step-2: Next, select the vCard option and apply the settings such as the vCard version and the option to create a single file.
Step-3: Once you have selected the settings, choose the location where you want to save the exported vCard file, and click "Next". Then, map the fields as needed and click the "Export" button to start the conversion process.
Congratulations! You have successfully converted your Hotmail contacts to the vCard format. The resulting vCard file is compatible with many email clients and devices, so you can import it into any of them as needed.
Conclusion
Hotmail.com accounts use the CSV format to export all contacts. However, many users need to export Hotmail contacts to vCard format for better management in smartphones and other devices. In this blog, we have described the best solution to complete this task in just a few simple steps.