Google Drive
A Trouble-free Solution for Google Drive Ransomware Protection
Admin
| Modified: 2019-04-06T13:32:47+05:30 | 4 Minutes Reading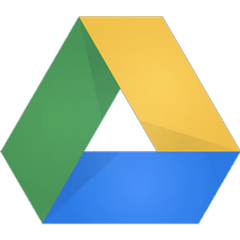 In today's data security world, there is no greater threat than ransomware. From the past few years, ransomware has become a most formidable adversary for enterprise security and for business-critical data. With the latest news, ransomware is consistently plaguing businesses by corrupting the sensitive data, or taking down a critical system that may impact the business continuity. Most of the time, ransomware can infect Google Drive files thus, we will take a look at protection against ransomware. Here, in this blog, you will find a comprehensive solution for Google Drive Ransomware protection.
How Google Drive Files Are Infected with Ransomware?
Ransomware can affect and encrypt all Google Drive files, as well as threaten to remove them unless a ransom is paid for the code to unlock them. The hackers need to pay in cryptocurrency that is so hard to trace. There can be chances that you will get each file decrypted still the payment are slim. In this case, people want to switch to any other platform, i.e., OneDrive to keep sensitive information safe and secure. As a security purpose, OneDrive for Business offers per-file encryption, which gives each file has its own encryption key. It also comes with two-factor authentication, which makes difficult to hack someone's account.
Google Drive Ransomware Protection: A Smart Solution
If ransomware infects the Google Drive files and there is no direct solution for Google Drive ransomware protection. Thus, users start searching for the professional approach to keep the data secure and maintain the folder hierarchy as well. One such application is G Drive to OneDrive Migration tool that makes easy for users to backup Google Drive to OneDrive efficiently. This tool is completely safe and secure to migrate G Drive data to OneDrive for Business. It also provides three options like Permissions, Date filter and file Types filters to customize the export process. Moreover, it helps to keep the folder hierarchy during and after Google Drive to OneDrive Migration process. It has a simple and user-friendly interface that even a novice user can use it without taking expertise help. There are some steps given below that makes the migration process easy:
Launch G drive to OneDrive Migrator tool and click the Browse button to proceed.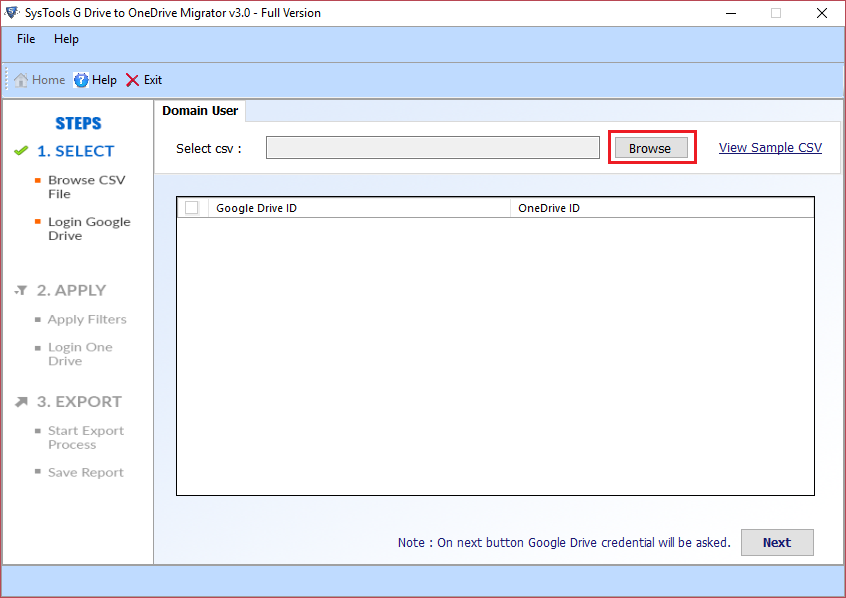 Navigate and select CSV file and then, click the Open button. Now, the respective Ids are shown on the screen. Press Next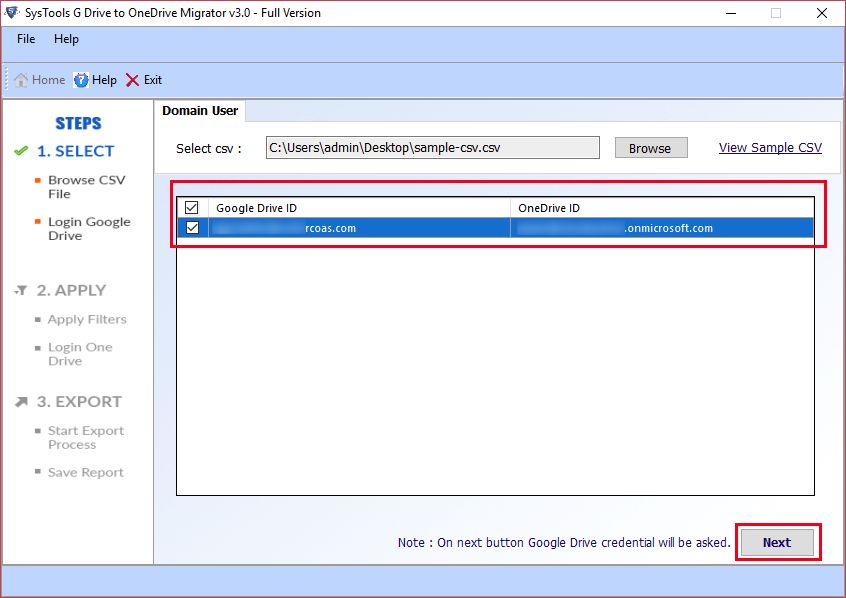 Select the Admin Scopes button and now, the list of certain steps are displayed as follows: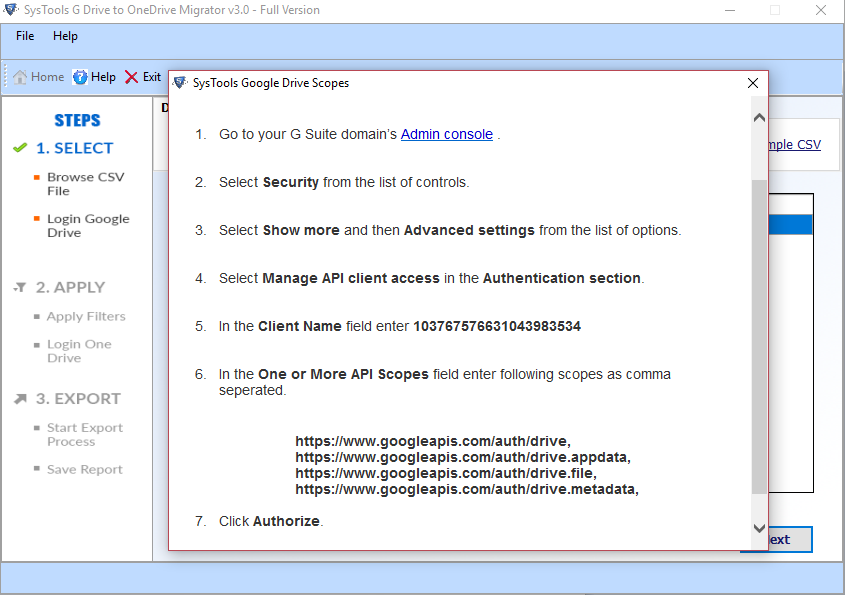 Login using the Source Admin account ID and choose Security option under the Admin Console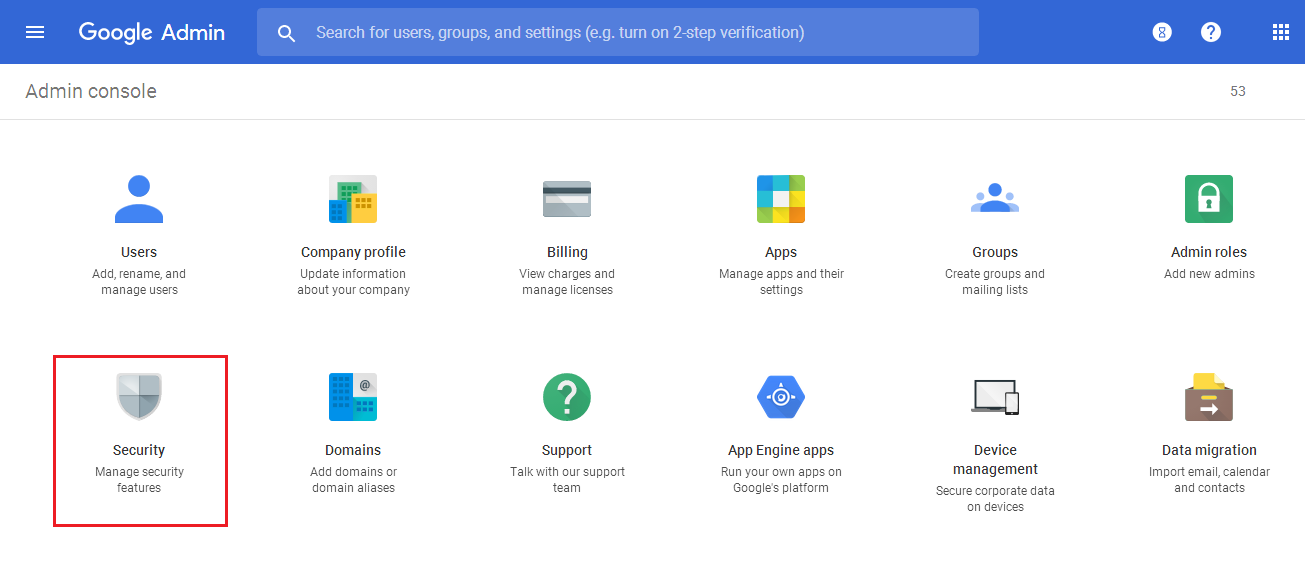 Click Advance Settings>> Manage API Client Access. Under Client Name field, you need to enter the key provided by tool and under the One or More API Scopes, add scoped as comma separated provided by tool.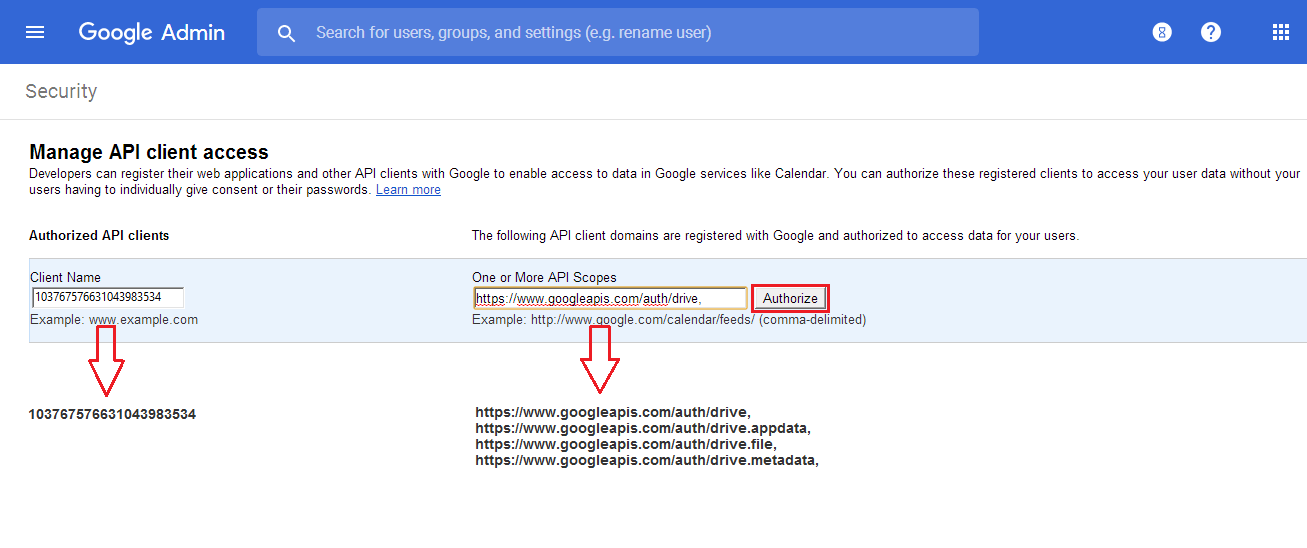 Then, enter the Google Drive Admin id and go to Login button. Next, apply the filters: Permissions, Date filters, File type filters as per your choice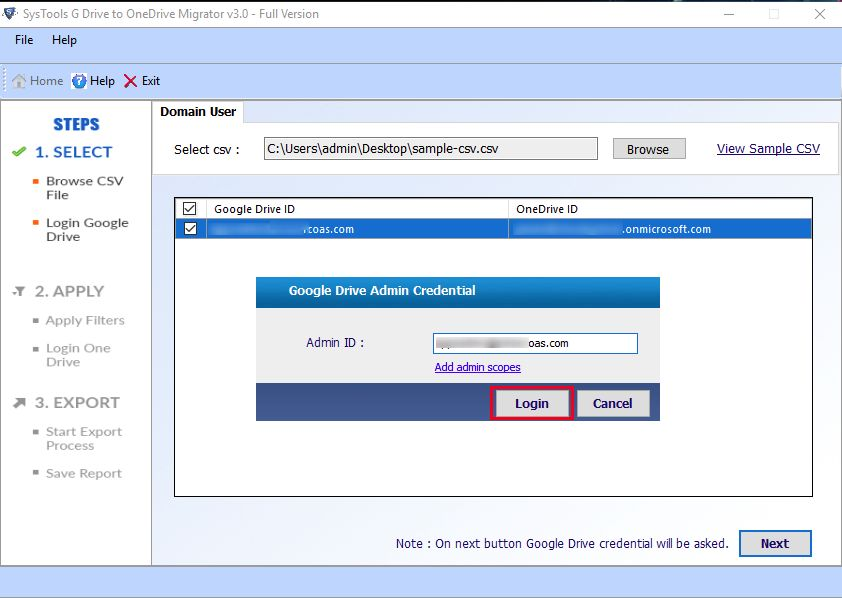 Click Export button and then, provide login credentials for OneDrive mail account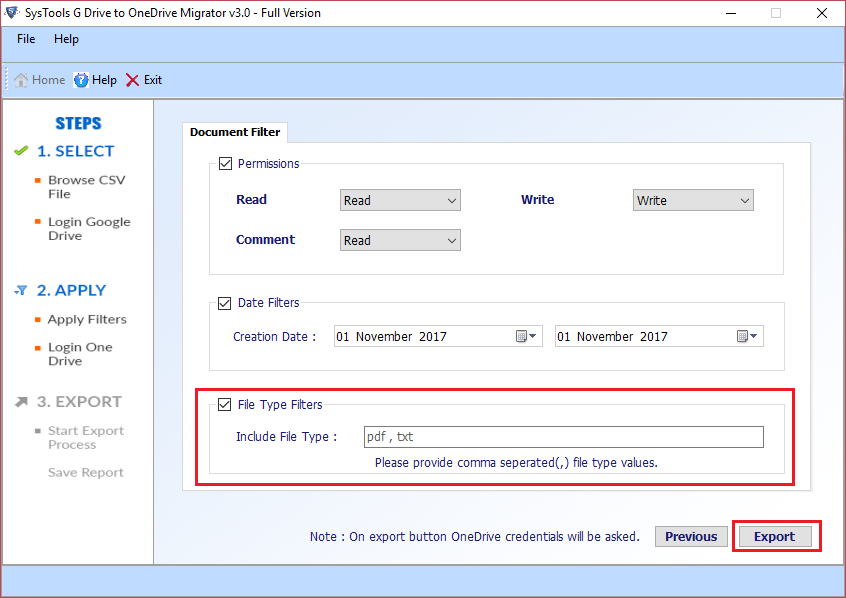 At last, the export process will be completed successfully
Time to Conclude
Ransomware is a type of virus that enters in Google Drive and corrupts all the files instantly. After considering this, we have suggested a simple and reliable solution, i.e., G Drive to OneDrive Migrator tool for Google Drive Ransomware protection. With this utility, one can easily migrate data from Google Drive to OneDrive for business. Also, you can keep all the documents safe and secure with the help of this software. Along with this, we have covered the working steps of the tool in a clear way. If any issue occurs then, feel free to comment below. The problem will further be solved by experts in the minimum period of time.