Search EML File Instantly with EML Viewer Advanced Search Feature
Nowadays, email clients act as one of the most efficient support for the organizations and users to implement data handling and communication process. A wide range of email clients are available so, one can opt for any email client according to the requirements. Email client such as MS Outlook, Mozilla Thunderbird, Apple Mail, Mozilla SeaMonkey, etc. are some commonly used email clients at both user and organizational level. Such email clients are associated with a unique file format i.e EML, which is for an email message saved to a file in the MIME RFC 822 standard format. One can easily open and view, advanced search EML files via the supporting email client.
Sometimes, the user face issue when he/she has to search for a particular file among various EML files and view it without any email client. In such a scenario, the user has to make use of an automated tool. In the section explained below, we are going to introduce a top-notch utility to open and view EML files in a hassle-free way without the need for any email client installation.
Lets Us Consider A User Scenario For Better Understanding:
"I am a Forensic Investigator in a well-known Cyber Security Company. Recently, I was assigned a case in which I have to investigate around 300 EML files. The problem is that no email client is installed on my system and I do not have enough time to carry out the installation process. Thus, I want to know is there any way using which I can work with EML files without email client dependency. Moreover, I want a complete solution to investigate and view EML files without any data loss and security issues. Please suggest me a trustworthy tool with advanced features."
Best Yet Reliable Way to Analyze and View EML Files
The user can opt for an all-rounder solution i.e EML Viewer to examine and view EML files in a seamless manner. The software is integrated with advanced features and functionalities. Moreover, after all the investigation of EML files, the user can save them into a platform-independent file format i.e. PDF. The software also offers Advanced Search feature which makes easier for the user to search for specific EML file among numerous EML files. The user can also make use of a searching filter such as AND/OR to get more specific results.
Advantages of Advanced Search Feature Offered By EML Viewer
With the Advanced Search feature provided by EML Viewer, the user can search for a specific EML file among multiple EML files in a trouble-free way
For the in-depth investigation, Forensic Investigators can make use of search filters such as AND/OR. This will help them to get more accurate results according to search filter applied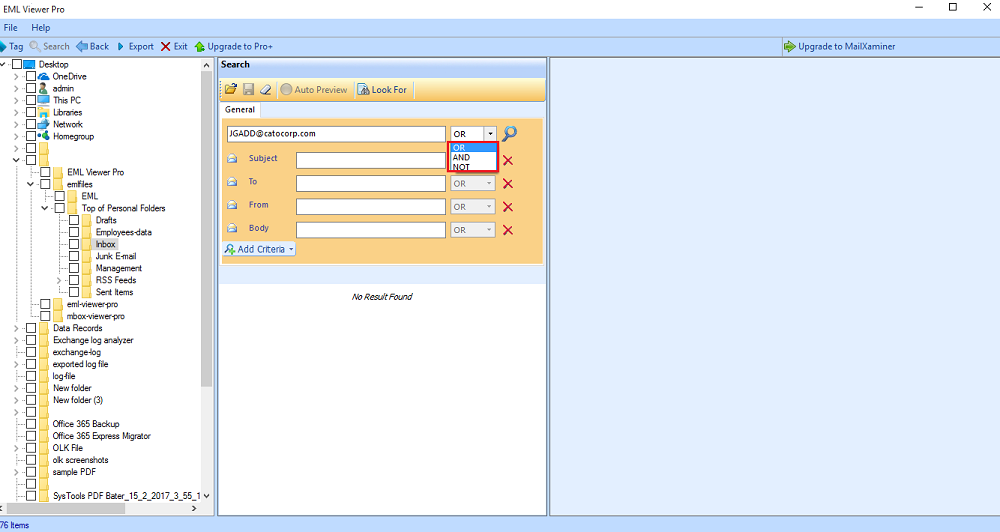 One can apply filters to different categories such as To, CC, BCC, Subject, Received Date, Sender Name etc. for more specific output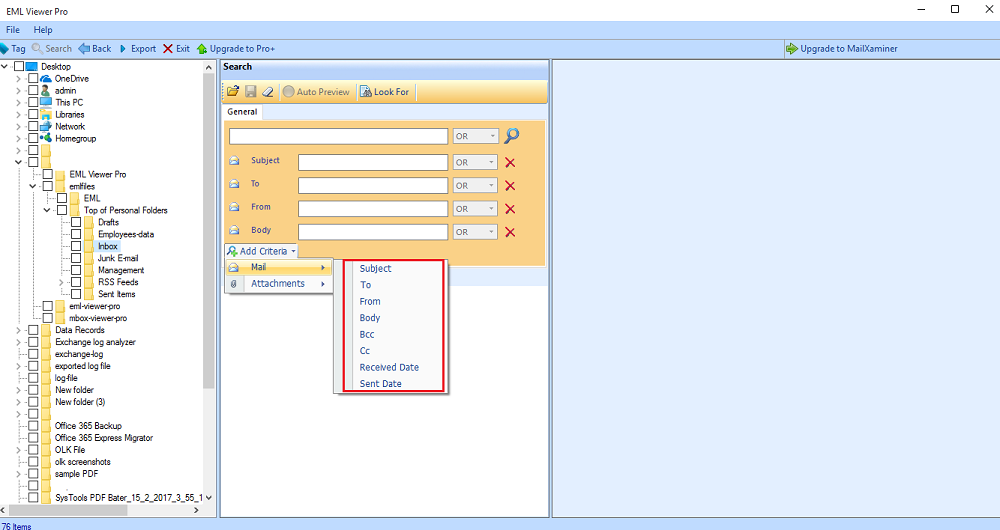 Once the search process is completed, the results are highlighted by the utility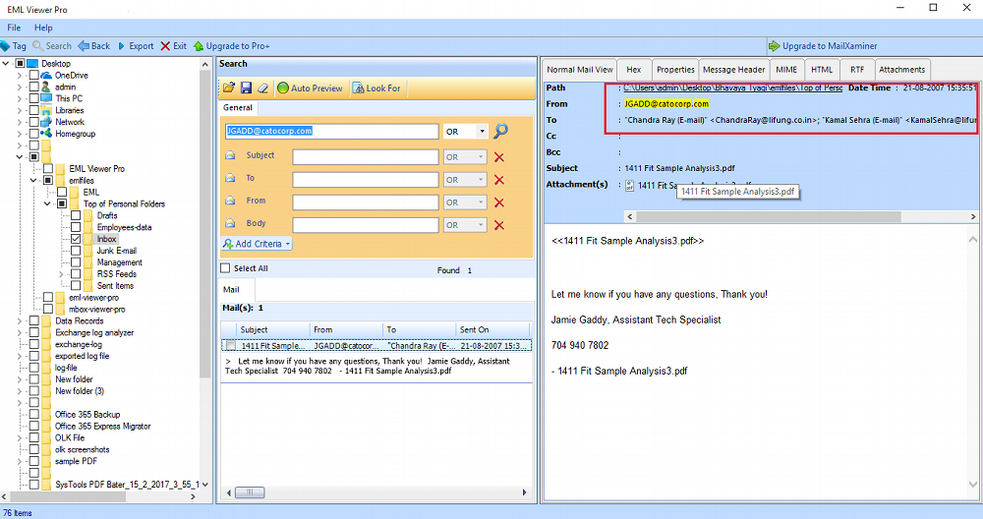 The software also permits the user to export EML files into PDF format.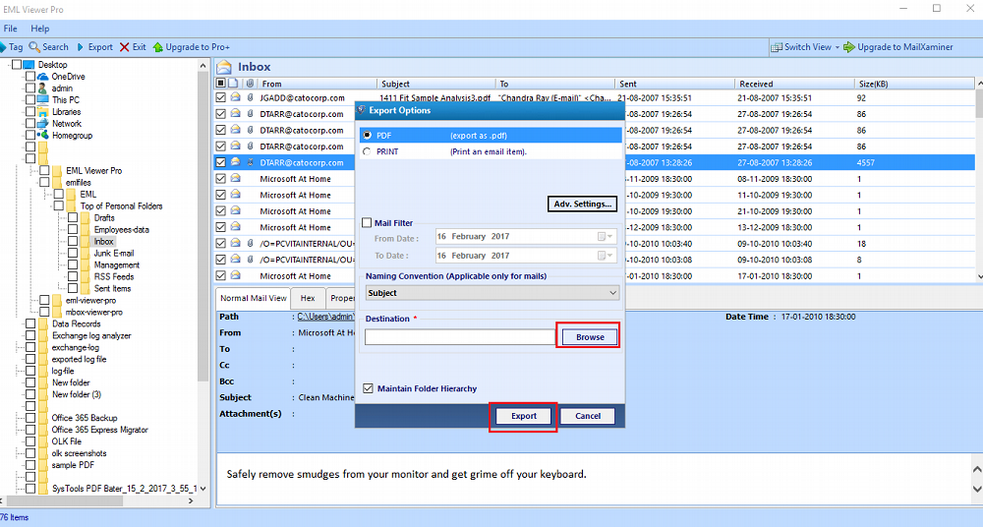 Summing Up
There are many users who search for a versatile solution to open, view and examine EML files without any data loss and security issues. Thus, in the above section, we have introduced EML Viewer software which makes it easy for users to open and investigate EML files without any email client. Moreover, the software is integrated with amazing features such as advanced search, EML to PDF conversion, maintains the of data integrity etc. The Advanced Search option makes it easy for the users to search for specific EML file among numerous EML files. After all the investigation and search process, the user can easily convert EML files into PDF format in just a few clicks.