Mac Outlook
Is it Safe to Delete Office 2011 Identities For Mac Data Records: Yes or No?
Admin
| Modified: 2020-06-24T16:56:50+05:30 | 5 Minutes Reading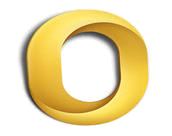 It is a very common question that is asked by users. Generally, Mac Outlook users have lots of Office 2011 identities that contain unnecessary storage space. To get additional space in a hard drive, then delete the older copies of Office identities. But, they do not know is it safe or not to delete Office 2011 identities for Mac data records. Hence, in this post, we are going to answer all your doubts and clear your confusion that occurs in your mind. However, most of the Mac Outlook users do not have an idea about Office 2011 identities. So, first, let's know about the Office identities for Mac 2011 data records.
Note: Before deletion of Office 2011 identities for Mac data records, it is always advised to create a backup of Outlook identities. For this purpose, you can use OLK Converter tool.
What are the Identities in Outlook for Mac?
When people use Outlook on Mac OS, it saves all data items like records and indices in OLK format by default. Users can also access this data in OLM format. But, when you need to access the Outlook program on Mac more than one capacity like one for business use and another for personal use, then Outlook use identities to handle these accounts. However, an identity folder stores the set of emails, contacts, calendars, tasks, scrapbook clips, account settings, and many more. To manage the identities folders, it is advised to use the MS database utility that is installed as a part of Office. You are allowed to perform the various task on these identities like renaming, deletion, etc. But, it is not always a good choice to delete the Office 2011 identities for Mac data records.
Why Do People Need to Delete Office 2011 Identities for Mac?
Outlook stores various attachments and emails in the data records folder. If an email with attachment received then all attachments are stored in indices temporarily. Due to this, the file gets larger day by day and this large identity folder creates a problem. Therefore, people delete the old identities from Mac Outlook 2011. But, it is advised to take a backup of all identities. Because, if you have not taken backup and delete Office 2011 identities for Mac data records, it starts creating multiple problems for you. So, you should rebuild the identities, if you delete them without having a backup.
How to Rebuild Identity Database in Outlook 2011 for Mac?
In order to recreate the identity database in Outlook 2011, you need to follow these five-step procedure:
Step 1: Exit from All the Running Applications
First of all, go to the toolbar and click on the Application name menu >> select the Quit option
Then, long press on the Command and Option keys
After that, press the Escape key from the keyboard
Now, select the application that you want to exit from the Force Quit application window
Here, just click on the Force Quit button. Perform this process for all the running applications. But, you cannot quit the Finder window
Finally, close the windows.
Step 2: Check the Available Storage Capacity on the Hard disk
To maintain the Mac Outlook database identities, you always need sufficient storage space. It is required to have almost three times storage space of the recent Outlook size. Let assume, your Outlook database size is 1 GB, in this case, you need to have 3 GB free space in your hard disk.
Step 3: Create a Backup of Current Identities
Go to the Finder option, then click on Go option >> Home
After that, open the Documents folder >> Microsoft User data folder
Next, right click on the Office 2011 identities folder and choose the Duplicate option to build a new folder
Now, exit from the Mac Outlook application
Finally, you have taken a backup of your current Mac Outlook database identities.
Step 4: Rebuild Database Using Inbuilt Utility
Exit all running applications from the system
Long press on the Option key to start the Mac Outlook 2011 application or Application Folder
After that, click on the Microsoft Office 2011 >> double-click on the Microsoft Database Utility app
Then, choose the Database & click on the Rebuild option
Now, a window will open that shows the recreating database progress and you will get the message "Your database was rebuilt successfully" after creation of the database
Finally, you can start the Outlook 2011 application & verify the problem is resolved or not.
After resolving the problem, you can access the Outlook application. But, if the problem still occurs, you need to create a new Identity to fix the issue.
Step 5: Build a New Identity For Mac Outlook 2011
At first, exit all the applications and long press on the Option key to open Outlook and Microsoft database utility
Then, click on the (+) icon & provide the name for a new identity
Now, set the recently created Outlook profile as a default
Finally, you will recreate the new Outlook profile.
Conclusion
People get always confused about that they should delete Office 2011 identities for Mac or not. Hence, in this blog, we have given the answer of all the queries asked by users. Apart from this, we have also discussed the complete process to rebuild the Outlook identities.