PSD Viewer – FREEVIEWER
A Program to Open PSD File
Download Now
100% Secure
Supports Windows 10 & below version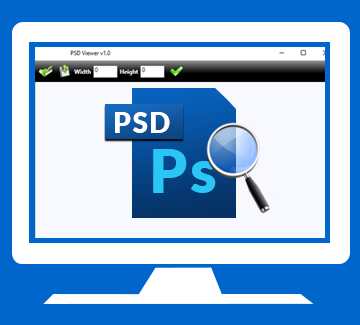 Overview of PSD Viewer
Open and Read PSD File
View Information of PSD File
Browse PSD File of any Size
Explore PSD File from any Photoshop Version
Supports all Windows OS up to Version 10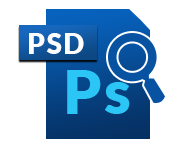 View & Read PSD File
PSD reader is an independent software to open PSD file extension and easily zoom in & zoom out of images from any Photoshop version. This tool allows browsing corrupted & damaged PSD image files. PSD viewer easily explore PSD files of any size (500 MB) & any type without making single changes.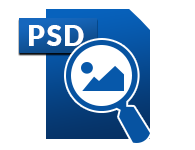 Explore PSD File Information
PSD viewer is allowed to view all images with including information like size, modified date, created date, accessed date, location etc. Layer-by-layer browsing and viewing of image layer properties by this tool. PSD reader provides fast and accurate recovery of PSD image files. This tool easily saved PSD images into JPEG, PNG, BMP, TIFF and GIF formats.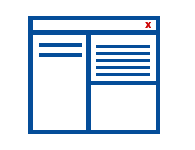 Fast & Simple Interface
PSD reader contains simple & fast user interface for opening images quickly. This software can be used by everyone if they are home users or professional users. PSD viewer supports easy to use batch conversion to export all PSD image files at once or individual without effecting the file format.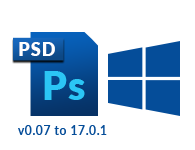 Explore PSD File from Photoshop
PSD viewer browses the image files from any version of Photoshop from 0.07 to 17.0.1. This tool explores any versions PSD image files in original format. PSD reader supports by any Windows Operating System version such as Windows 10, 8.1, 8, 7, Vista & XP OS.
Steps to Open PSD File Format in PSD File Viewer
Frequently Asked Question
PSD Viewer ORDER NOW
---
| Benefits | FREEVIEWER |
| --- | --- |
| Open and Read PSD File | |
| Supported with all Windows Versions | |
| Support Large Size of PSD File | |
| 24x7 Support | |
| Cost | Free |
| | Download |