Data Recovery
How to Fix IsDone.DLL Error Manually in Windows OS?
Admin
| Modified: 2018-12-17T16:43:01+05:30 | 4 Minutes Reading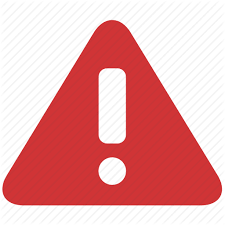 "Hello! Two days ago, I was about to install a new game in my PC when I got "An error occurred when unpacking!" error message. This message does not allow me to install or open the game. After asking some of my friends, I came to know that the problem can be categorized as isdone.dll error. Now the question is how do I fix isdone.dll error in Windows 7? Please suggest me any trusted method to fix it."
DLL files are very crucial components of our computer system. Any missing or corrupt DLL file can cause an entire system to stop working. For any Windows user, DLL errors are quite common. When users try to install large sized applications or games they may get isdone.dll errors. These errors stop the installation process and cause a lot of trouble for the users. This post will describe how to fix isdone.dll error along with its causes.
These are some of the error messages that you will get if your system encountered IsDone.dll error:
ERROR: archive data corrupted (decompression fails)
An error occurred when unpacking!
unarc.dll returned an error code: -1
What Causes IsDone.DLL Error to Appear
Many situations can give rise to this DLL error message. The major cause is insufficient capacity of Hard Drive / RAM. If there is not enough storage space in your system to store the installation files of any particular game or application, this error message will pop-up. The problem may also occur due to DLL file corruption, hard drive corruption, and failure, anti-virus software issues, etc.
How Do I Fix IsDone.DLL Error Manually?
Different ways can be applied to get rid of this error message. You can check the memory usage of your system to find out where the problem lies. Here, we have included some common techniques There are two possible solutions discussed here:
Approach A: Increase Page File Size of Windows
When the usage of RAM hits the maximum limit, virtual memory or page file is used to tackle the load. One solution to isdone.dll error is to increase Windows page file size or the size of virtual memory. But this activity will slow down the system. In order to apply this method, follow these steps:
Press the Windows + R keys to open the Run box. Type sysdm.cpl in the box to open System Properties window
Select Advanced tab from System Properties window
Click on the Settings under the Performance section
Go to the Advanced tab on the next window
Navigate to Virtual Memory section and click on Change
Now, uncheck the box "Automatically manage paging file size for all drivers"
Enable "Custom size" radio button and increase the virtual memory size as per your need
Set the initial and maximum size before pressing the OK button
Now, Restart your system and see if the problem persists.
Approach B: Re-Install The Problematic Application
If the isdone.dll error message still appears even after trying the cited technique, users can try to fix this by reinstalling the program in question. You have to follow these instructions to re-install the program:
Click on the Start menu of the system and navigate to Control Panel
Select Program and Features option where you will find the full list of programs
Find out the application that is causing this problem and right-click on it
Now, select Uninstall option and Windows will remove the application from your system
Reboot the computer & try to reinstall the program.
Tip: At times, the isdone.dll itself goes missing from the system. Then the manual techniques will not work and you have to get back the missing .dll file to fix the situation. There are various other techniques of retrieving the missing .dll file. But the short and simple method to recover .dll file is to use Windows Data Recovery Software. This application will recover the .dll file and help to resolve the issue.

Conclusion
Isdone.dll error is a common error for Windows users, especially when users try to use pirated games and applications. To avoid such conditions, always use original software programs. If you are still getting this error, try the manual solutions are given here. In case the dll file is missing, you can use Windows Data Recovery Software to get back the dll file.