Postbox
How to Export Postbox Emails to PDF Format?
Admin
| Modified: 2021-11-24T15:23:04+05:30 | 4 Minutes Reading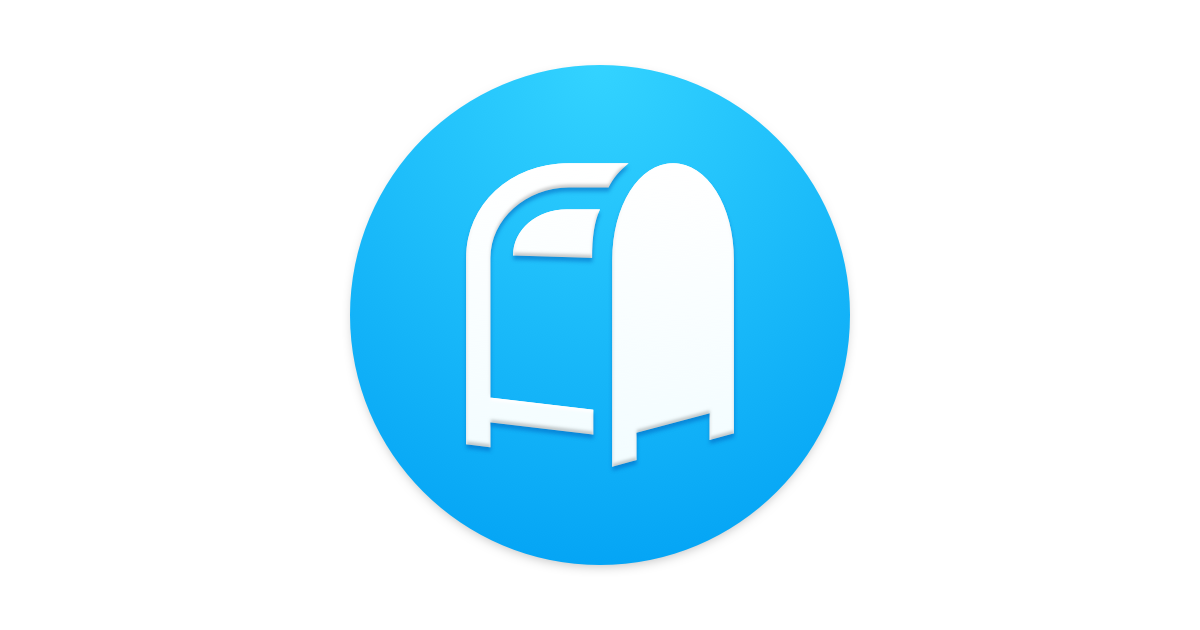 Want to export emails from Postbox to PDF? You have successfully landed in the right place. Here, we will discuss how you can  export Postbox emails to PDF document. Below is one of the simplest and trustworthy approaches that will help you in email migration. Before you go any further, let us first take an overview of Postbox and Adobe PDF.
About Postbox & Portable Document (PDF)
Postbox is a desktop application which helps to decorate your workplace. It has plenty of features including fast search emails, contacts, images, attachments and links. It also provides tabs, topics, and to-dos for organizing emails with less effort and time. This email client helps to save messages with .mbox file extension and it can work easily on Windows and Mac OS.
On the other hand, PDF is a file extension to save the documented files with complete description. It has a great feature that provides security by applying a strong password to important data. There are no restrictions for a word limit and capable to save images and graphics in content. The portable file is viewable in Adobe Acrobat Reader and saves as PDF extension.
Well, in this blog, we will discuss a smart and error-free method which helps to export postbox emails to PDF format. Below are the few queries which have been asked:
"Is there any option view Postbox emails?"
"How to export Postbox emails to PDF?"
After a deep research, we found there is no manual method to transfer Postbox messages to PDF. As Postbox can save its mailing data in .mbox format and MBOX supports different email clients. Alternatively, PDF is a portable file which saves all document in a standard format and makes them viewable on a different machine.
Location of Postbox Mailbox Files
We need to locate the Postbox files and then convert them into PDF format. The default location of Postbox mailboxes are given below:
On Windows:
Users\username\AppData\Roaming\Postbox
Users\username\AppData\Roaming\PostboxApp
On Mac:
~your home folder/Library/Application Support/Postbox
~your home folder/Library/Application Support/PostboxApp
You may find MBOX files that have no extensions such as Inbox, Sent, etc. Keep a lookout for these no-extension mailbox files as these stores all your data and are required for conversion to PDF.
Automated Way to Export Postbox Emails to PDF
Amongst all,  the best solution MBOX to PDF Converter that helps to move .mbox files into multiple formats. Through this utility, users can easily extract emails from MBOX file with attachments. Moreover, it allows to convert selective emails from MBOX file and move them into a specific file format.
It offers multiple file naming conventions while exporting Postbox files in PDF format. This remarkable tool also provides several advanced settings such as:
Page Orientation: Select either 'Portrait' or 'Landscape' mode.
Page Size: Choose PDF documents size from A4, A3, letter, envelope, etc.
 Margins: Set the margins of the page: top, left, bottom, and right.
MIME Header: Include the complete header information in the converted PDF documents.
Get Step-by-Step Process to Export Postbox Emails to PDF
Here are the following steps to transfer Postbox data files to different formats. Please have a look:
Launch this tool on your computer system
Then, choose Add File option if you want to add a single or multiple MBOX file(s) with manual selection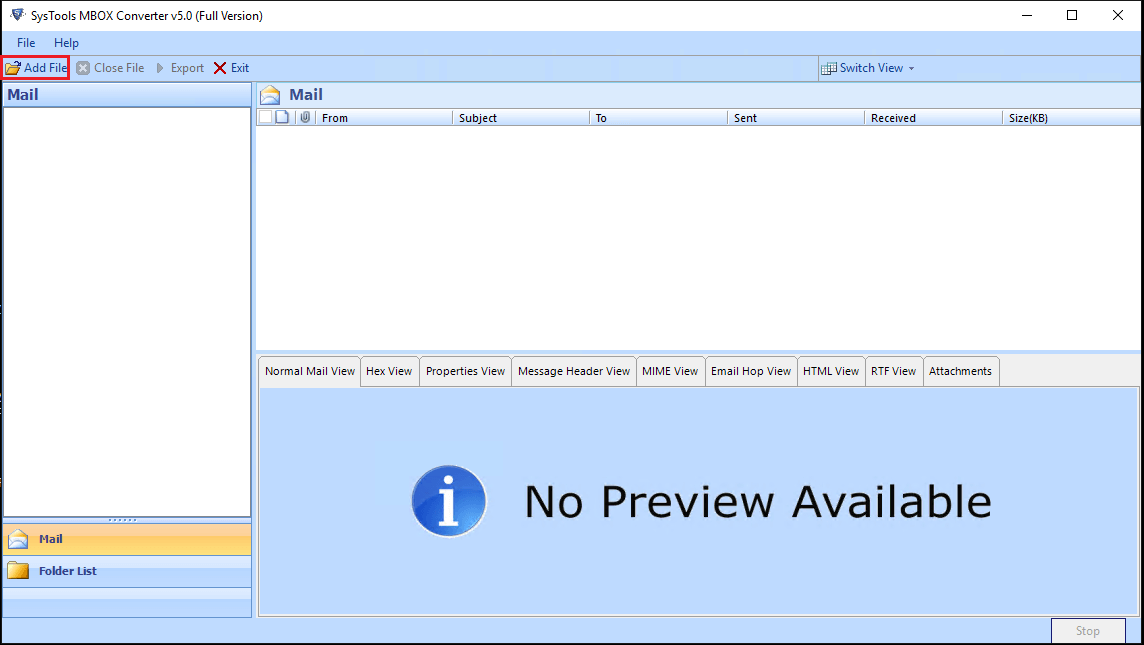 Choose the supported email client which is already installed in your desktop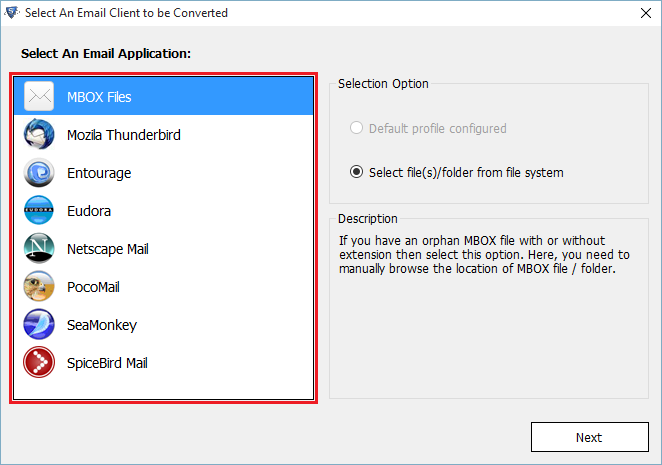 You can also fetch .mbox files from the known location, by selecting Select File/Folder System option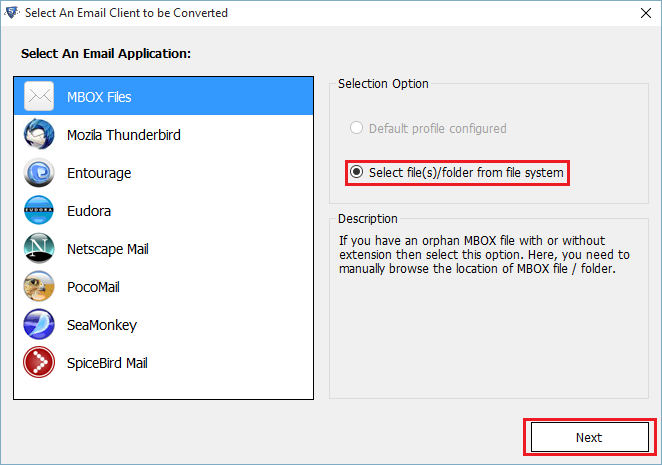 Browse for MBOX file, choose MBOX file and click Open button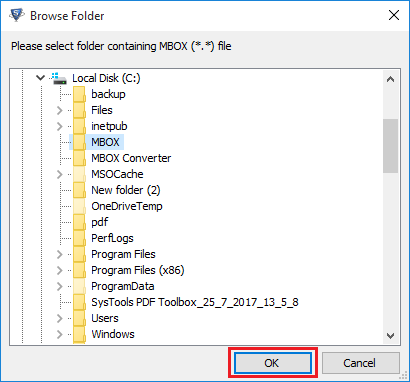 In the preview window, you can avail multiple previews of MBOX emails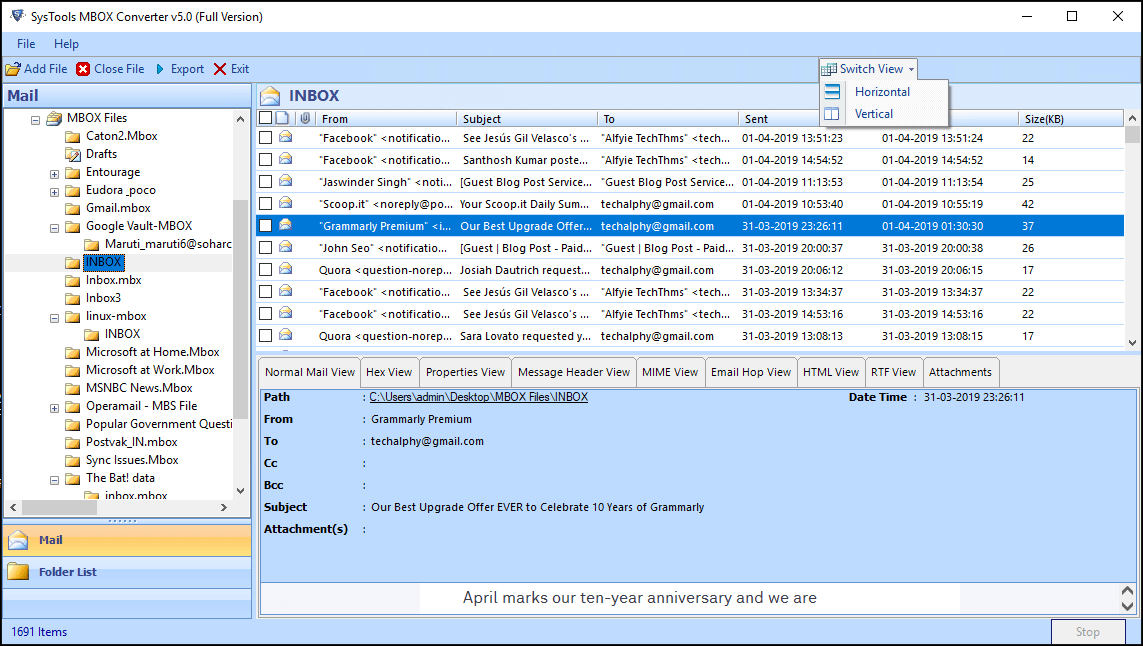 After that, choose Export All Folder option to export all MBOX files at once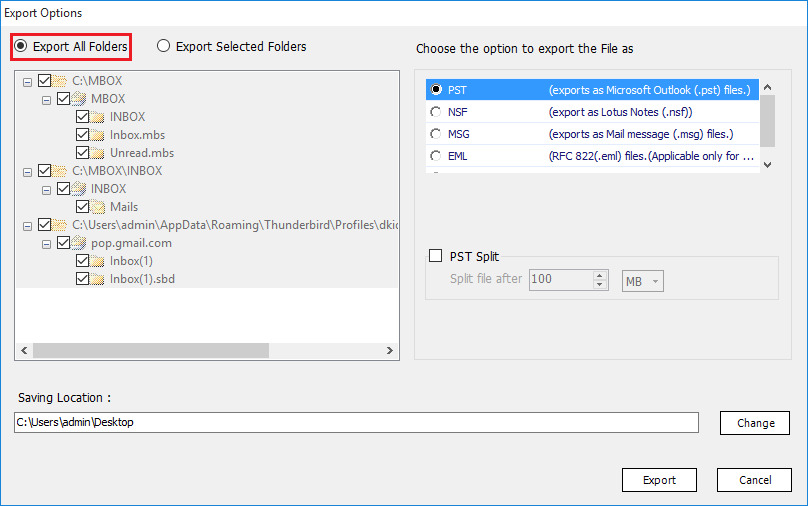 Now, you can select the file type in which you want to transfer postbox MBOX files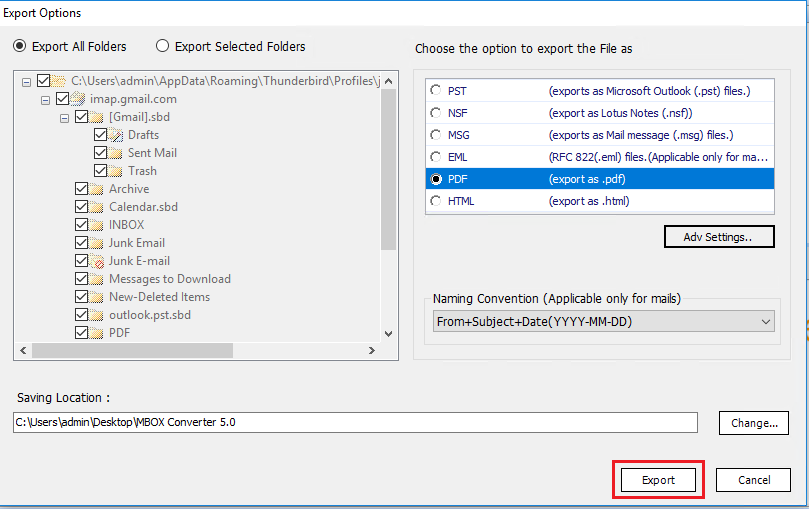 Also, click Adv Settings to apply the following settings.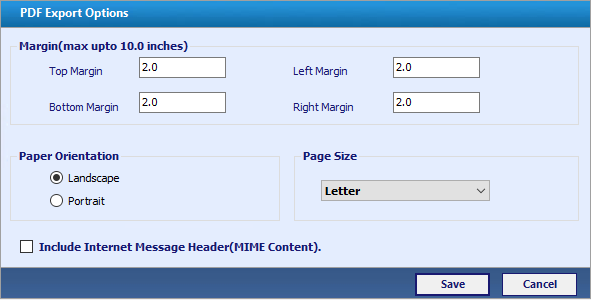 Finally, you can successfully export Postbox file emails with the Export button.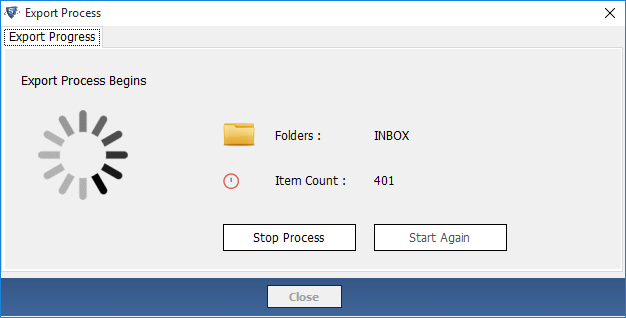 Read More: Know How to Bulk Import Mailbox File with Thunderbird
Concluding Lines!
In this write-up, we have suggested a simplest and reliable method to transfer .mbox files from Postbox. It will definitely help those users who are searching for a technique to know how to export Postbox emails to PDF. Further, we have covered the complete working steps of the tool in an absolute way.