Shared Hosting
How to Get Best and Secure Low Cost Shared Hosting Services?
Admin
| Modified: 2021-09-01T13:16:32+05:30 | 3 Minutes Reading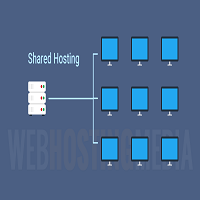 If you are launching a new website, you do not have to pay a huge fee for shared web hosting. Low cost web hosting will work very well. In order to get secure and low cost shared hosting, FreeViewer Introduces Best Shared Hosting Services.
Request for Shared Hosting Services
We strongly believe that safe, reliable, and high performance hosting is essential to the success of our customers. To make shared hosting the best for you, we have incorporated all aspects of website hosting into our comprehensive plan. It's time to focus on creating a great website, with all the building blocks in your fingerprints.
Also Read: How to Get Low Cost Dedicated Server Hosting Services?
Benefits of FreeViewer Shared Hosting Services
Listing the top 5 benefits to get low cost shared hosting by FreeViewer:
Affordable Price: We are providing most cost effective shared hosting solution. Since many people contribute to the cost of the server, the cost of the hosting company is shared among them. You can choose your plan as per your needs with unlimited disk space, unlimited bandwidth, and sites unlimited networks.
Easily Manageable: Shared hosting configuration are simple and easy. Our low cost shared hosting services provide a control panel to manage your website. This simplified user interface manages management tasks and any monitoring responsibilities associated with running the server.
Host Multiple Domains: You can host multiple Web sites in your shared hosting spaces; you just need to make sure the domain you bought is connected to it. For example, a person's personal Web site, a hobby blog, and a business have different domains. Shared web hosting is perfect for this.
Managed Shared Hosting: The maintenance cost of shared hosting is relatively low. We will solve the trouble of running the server by handling basic server management tasks. If you do not want to run your own server, Web management is the most convenient option. Let your professionals worry about us, you can get professional technical assistance, including hardware upgrades and maintenance, software updates, DDoS attacks, network outages, etc.
Run Dynamic Websites: A website that looks different depending on the audience is called a dynamic Web site. Popular dynamic Web sites include Facebook, Quora, and Twitter, while dynamic content management systems (CMS) include WordPress and Joomla!. Dynamic sites and CMS use alternative programming languages, such as Perl, Python, or PHP, all of which can be run on shared hosting servers.
Why Choose FreeViewer Low Cost Shared Hosting Solution?
FreeViewer Shared Hosting Services are very suitable for online businesses. For small business websites, information websites, blog websites, and hobby websites, this is a good hosting solution. We are providing the best and secure shared web hosting services, below listed some advantages of our solution:
Provide High Performance Servers
Support DDOS Protection
Best 24*7 Expert Support
Support Firewall Protection
Get 99.99% Uptime Guaranteed
Fully Managed Shared Hosting
Unmetered Bandwidth Solution
Provide Control Panel Service
HTTP/2 or HTTP/3 Solution
Conclusion
Choosing the right low cost shared hosting services is not always easy, but it is an important consideration for the future of your website. So please sit down and take your time to list your needs. Then make an informed decision based on your specific priorities and needs then send us your requirements.