Lotus Notes
Lotus Notes Error Database Is Not Fully Initialized Yet – Resolved
Admin
| Modified: 2019-12-02T12:34:03+05:30 | 3 Minutes Reading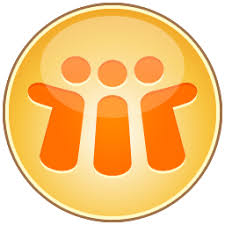 Are you facing the Lotus Notes error database is not fully initialized yet while initializing the database file of IBM Notes? If yes then you at the right place because this article is quite useful for your concern.
Before starting the article let's see the real-life scenario faced by the user
"Hey, I am using Lotus Notes from the last 2 years and I have two domino servers. Moreover, when I open the 1st server it is opening very well but last night when I am trying to open my 2nd server, it is showing me an error "Database is not fully initialized yet". I can not understand what the error is. So, please suggest me any solution to overcome this problem"
Expert Suggestion

As we know that, the interface of Lotus Notes is not user-friendly. It is quite complicated for non technical users. So if you want to move from Lotus Notes to Outlook then try an automated solution for migration process. NSF to PST Converter is the best and reliable tool which convert your NSF files like Emails, Calendars, Task, Notes, Journals, etc into PST file format.
Download NSF to PST Converter Purchase NSF to PST Converter
Reasons for IBM Notes Database is Not Fully Initialized Error
If users create replica stubs on their workstations and do not populate them with a document according to a schedule.
If the replication is disabled by the users.
If users create an appropriate connection between the two servers.
Corruption in database.
How to Remove Lotus Notes Error Database is Not Fully Initialized?
There is two option to remove the error:
Perform Recovery of Lotus Notes Database
To solve the above error and create Lotus Notes Recovery follow the below steps:
Step 1: First, open your database locally on the server and select Design >> Views from the left column. Now, modify each view by following steps:
1.1: First, Open the View in Design mode
1.2: Now, select design then select View Properties to open the InfoBox
1.3: Now, select the Security tab and specify the "May be used by" field. To give the access to everyone listed the ACL for that database
1.4: After that, select "All readers and above" checkbox.
Step 2: If the above mentioned method do not solve the issue, then run Update -R to fix the database
Step 3: After that, you need to run Fixup on the database
Step 4: If these methods do not work, then Create a New Replica.
Enable File Replication Option
As we said above, if replication is disabled then you face Lotus Notes error database is not fully initialized yet. So, to enable Replication option follow the below steps:
Step 1: First, Open your Lotus Notes
Step 2: Now, Right-click on your database and select Replication >> Replicate
Step 3: After that, select Replicate via background Replicator and then click on OK button
Step 4: Wait for Replication to Finish before open the database.
Final Words
Lotus Notes error database is not fully initialized yet is a very common. But as you know that error handling in Lotus Note is quite a tough task to do. So, if you want to handle the error in an effective manner, then go through the article and choose any method as per your requirement.