Move Office 365 Tenant to Tenant Migration Same Domain Efficiently
In today's era emails clients playing an important role in normal as well as professional users life. Thus, Office 365 is a most preferable email application on the worldwide basis. It is provided by the Microsoft and it is a web-based email client to interconnect with other users. In this section, we are going to describe procedure to move Office 365 tenant to tenant migration same domain effectively. In office 365, tenant to tenant conversion will be executed in the same and simple manner as another Office 365 conversions. Moreover, if the primary domain name is being converted to the target, then this might add the complexity in registration of the domain name. The main issue is that a single domain can be attached to only individual Office 365 tenant at a time. So, in this article, we explain the reliable way to resolve the issue to tenant to tenant migration in Office 365 with keeping a similar domain name. Before that let us discuss some users scenario in the upcoming section.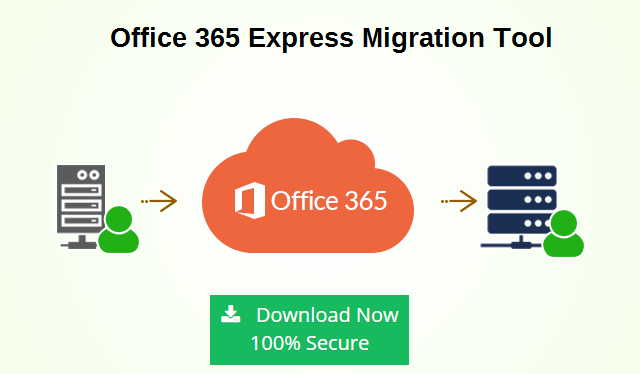 Users Query While Migrating O365 Tenant to Another Domain
Go through the following scenario's that will help to make you understand the process of Office 365 tenant to tenant migration successfully. The below-listed scenarios are taken from the forum site. Have a look:
"I need to migrate tenant to tenant because my company "X" (127 users) has obtained another company "Y" (215 users). These both companies enable the Azure AD to maintain synchronization and connectivity, between the AD users with Office 365 for mail messages. I need to combine the one tenant to another one positively. Therefore, I do not want to opt for any hectic method to do this in an appropriate manner. So, please provide me a reliable solution to O365 tenant to tenant migration. Thank you in advance for your answer"
"I want to migrate above 200 users from Office 365 tenant to tenant. The main query is that can I share the same domain between two tenants?. Suggest an appropriate method to resolve my problem and please facilitate, the way that performs the migration task in less time. I am totally unable to spend too much time to combine tenant(source) to tenant(target). Thank you."
Manual Methods for Office 365 Tenant to Tenant Migration
As per the above-mentioned query, we take it into consideration and discuss the manual methods to resolve the problem. Thus, with the help of these approaches, you can migrate Office 365 tenant to tenant. Mainly the following are the ways listed below, that will combine the tenants of Office 365 user.
1. Using Migrationwiz Mailbox Migration
Preparing data for deployment
Prepare destination environment
2. Using MSPComplete user migration
3. Utilizing Deploymentpro utility
4. Migrationwiz migration applications
With the help of manual method a user can perform the task but, there is no doubt that it contains some disadvantages and those affects the procedure positively. The limitations are like when a user performs the task manually so, this only migrates single file at a time and if, user wants to combine multiple files then, they should have to perform the task a lot of times to migrate all those file one by one. Moreover, it is a very lengthy and time-consuming process as compare to another utility to execute of migrating O365 tenant to tenant. Furthermore, if you think to migrate Office 365 tenant to tenant manually, then be aware because it can be damaged or loss your data. So, it is better to move forward to another method to cope up with these following affective disadvantages.
Automated Way to O365 Tenant to Tenant Federation
Above mentioned methods to migrate O365 tenant to tenant have some causes, that affects the combining procedure positively. So, we come up with an alternate solution to resolve your tiresome problem effectively. Thus, to cope up with the issue you can opt a third party tool apart from the manual method such as "Office 365 Express Migration" software. With the help of this tool transfer Office 365 Mailbox to another account easily and simply in batch mode. This application having an understandable and user-friendly interface so, a novice user can also perform the migration task without taking an expert help. The migration tool helps a user to combine the Office 365 tenant to tenant effectively without any kind of corruption and data loss. Furthermore, there are some more salient features of this reliable software are listed below. Have a look:
Move all items from one O365 Tenant to another one.
Migrate data of Office 365 Tenant to Tenant in bulk.
Supports all versions of Windows Operating System.
Combine multiple mailboxes in various O365 domain.
Final Verdict
When a user tries to perform a procedure to Office 365 tenant to tenant migration. So, it is better to go with an automated approach that is a third-party tool such as Office 365 express migration software. Thus, if you try to do it manually then, it contains some disadvantages that affect the process positively and it is very lengthy procedure. When a user executes the manual procedure so, it wants some high technical knowledge and it is very hectic procedure according to software. Therefore, ahead it is all up to you can go with anyone them as per your requirement and desire.