Import PST to Office 365 Through Drive Shipping in Few Easy Steps
According to a recent survey, more than 80% of the organization will move to cloud solutions by next year. It is the way to go for any small or large enterprise looking to stay updated with the current technology. Many businesses still have their Outlook data saved on their local machines. These need to be uploaded to the new Microsoft cloud servers for continued work. Administrators look for solutions for how to import PST to Office 365 through different ways. One such manual procedure has been discussed in this post. It explains the drive shipping method that sends data files directly to MS Offices 365 after having saved them to hard drives. Also, an alternative solution to import PST to O365 archive mailbox in few steps.
Steps To Migrate Outlook PST File to Office 365 Using Drive Shipping
Listed here is a stepwise guide to perform the complete task manually:
Prerequisites
The company must have a FedEx or DHL account. This is a preferred method of choice by Microsoft to return a drive after unsuccessful import PST to O365.
The disk must be encrypted by BitLocker.
The drive must be should be of 6TB or less.
The retention period should be set for an infinite period.
The 'Mailbox Import Export' role must be assigned to the user for uploading PST to Office 365.
Step 1: Download Import Tool
First, go to https://protection.office.com for downloading the secure storage key and the uploading utility
Then, log-in to the Office 365 admin account and go to Data Management >> Import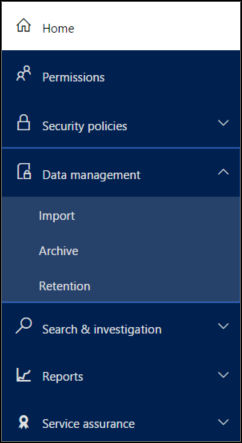 From the 'Import' page, click Import from the left panel to upload PST to O365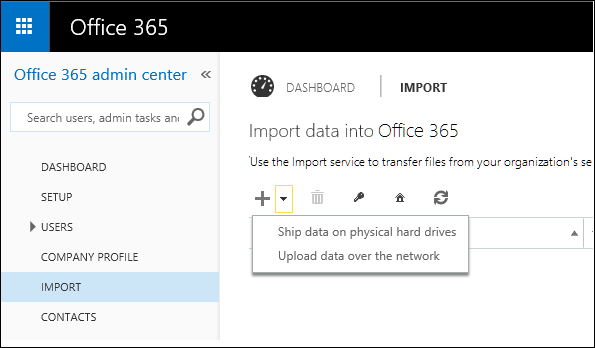 From the new screen, click on the '+' icon and select 'Ship data on physical hard drives'
From the 'New Job' page, click on the 'Download Tool' option and install the WAImportExport.exe utility
Back in the 'Ship files' page, copy the displayed key and store it in a file
Finally, close the page by clicking on Cancel button.
Step 2: Copy PST File to Hard Drive
First, open cmd on the local machine and go to the directory where the WAImportExport.exe utility is installed
Then, run the following command to copy PST files to hard drive

/j:(Name of journal file) – It contains information about the drive being sent to Microsoft center.
/t: – the alphabet associated with the disk.
/id: – specifies the name of copy session to upload PST to Office 365.
/srcdir: – path where the .pst files are saved.
/dstdir: – destination path of the Microsoft cloud where the PST file will be uploaded.
/sk: – secure key obtained in the previous step.
/logdir: – log file storage location.
/encrypt: – the BitLocker encryption key
Run the following command to upload PST files to Office 365 cloud by running the WAImportExport.exe utility.

Step 3: Create PST Import Mapping/CSV File
Now, download this file and type in the entries. It will be used in the following step
It will have the following parameters to upload PST files to Office 365 cloud: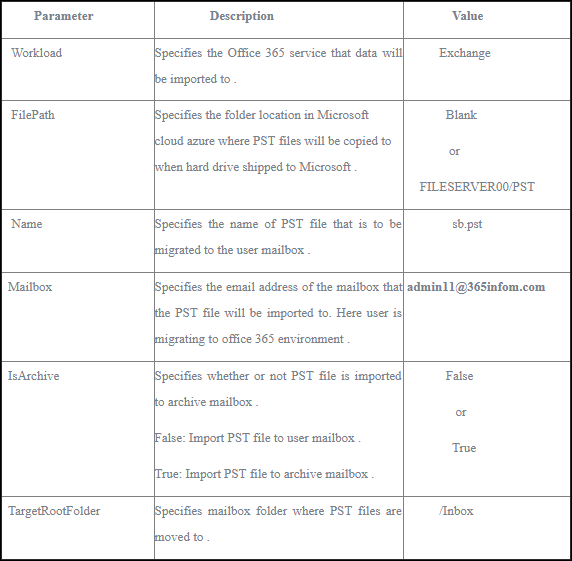 Step 4: Create PST Import Job
Now, go back to o365 Admin Centre Import page and select Import Services >> New Job + >> Ship Data on Physical Hard Drives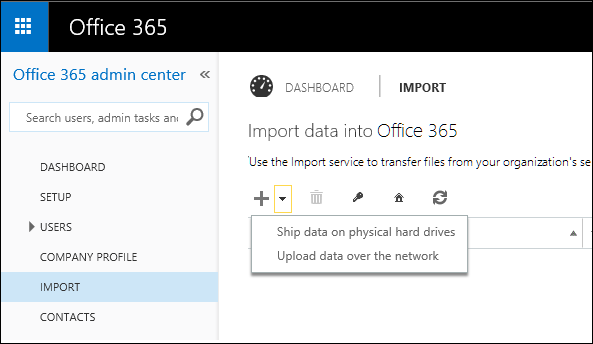 From the 'New Job' page, mark the boxes for 'hard drives are prepared' and 'I have access to mapping file'. Then, click on the Next button
Then, type in the name for the PST Import job
Then, click on the 'Add+' option and go to the folder where the WAImportExport.exe tool is located
Then, upload the journal file and click Next to upload PST files to Office 365
Then, click on 'Add+' option and choose CSV created in the previous step and click on Next button
Then, type in the Contacts information and click Finish.
Step 5: Ship Hard Drive
The final step is to dispatch the disk to Microsoft headquarters. Make note of the tracking number and shipping label.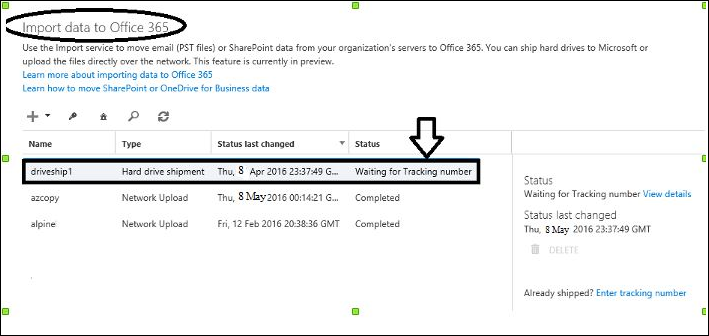 An Alternate Choice to Import PST to Office 365 Online
It can take months for Microsoft data center teams to respond and transfer data. Companies that have an ample budget to spare look for workarounds that provide faster and efficient solutions. One such professional software is the Office 365 Restore. It is more reliable than opting for any manual technique. It can import complete data including emails, contacts, calendar items, etc. to MS cloud servers. It can upload multiple .pst files in one go without any difficulty. It can work with all available versions of Windows 10/8.1/8/7/XP/7 for 32 or 64-bit machines. You can try the free demo tool to import Outlook PST file to Office 365 Online.
Steps to Import Outlook PST file into Office 365 Mailbox
Following are the step-wise approach to migrate Outlook PST file to O365 accounts :
1. Download and Install Office 365 Import Wizard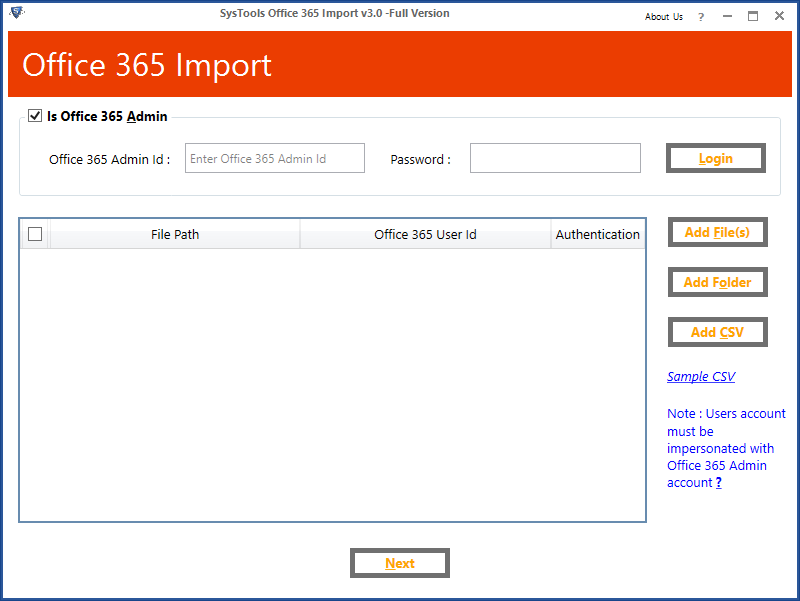 2. Enter the Credentials of O365 account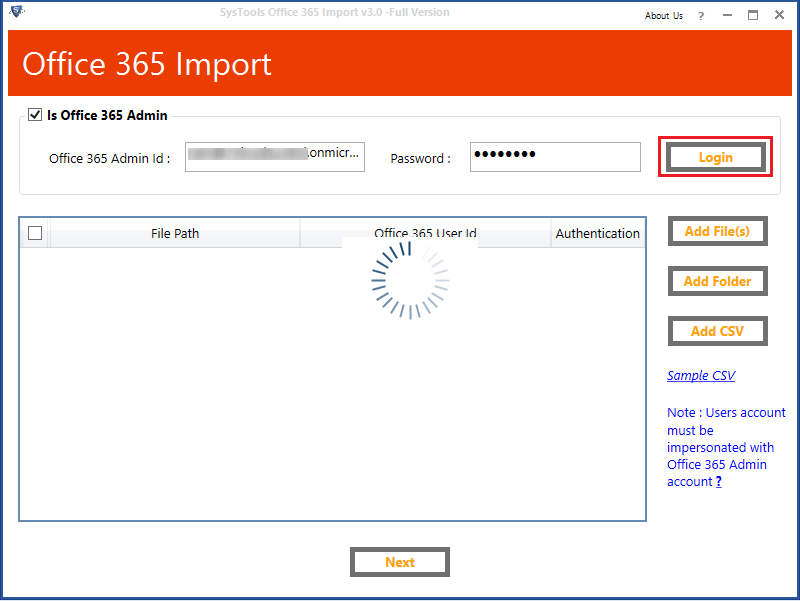 3. Click on Add Files/ Folder to transfer multiple PST file to Office Online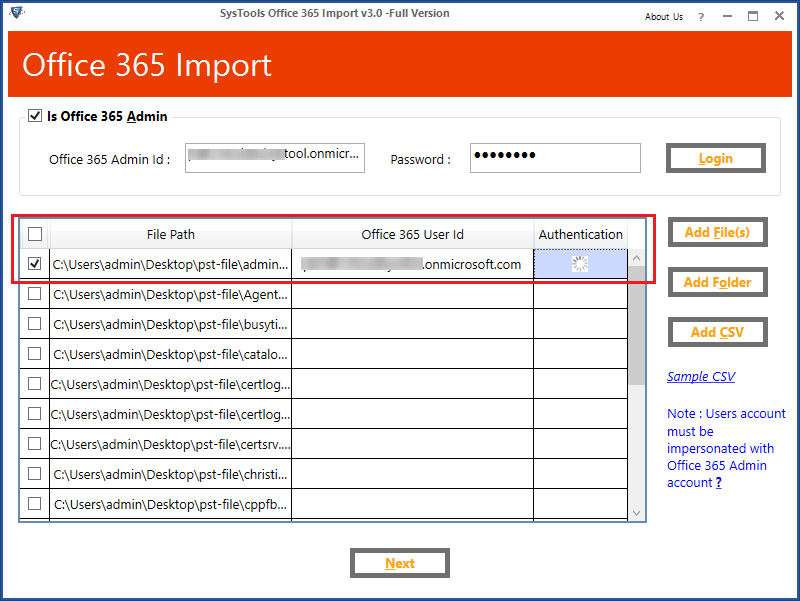 4. Apply filter to migrate selective data from PST file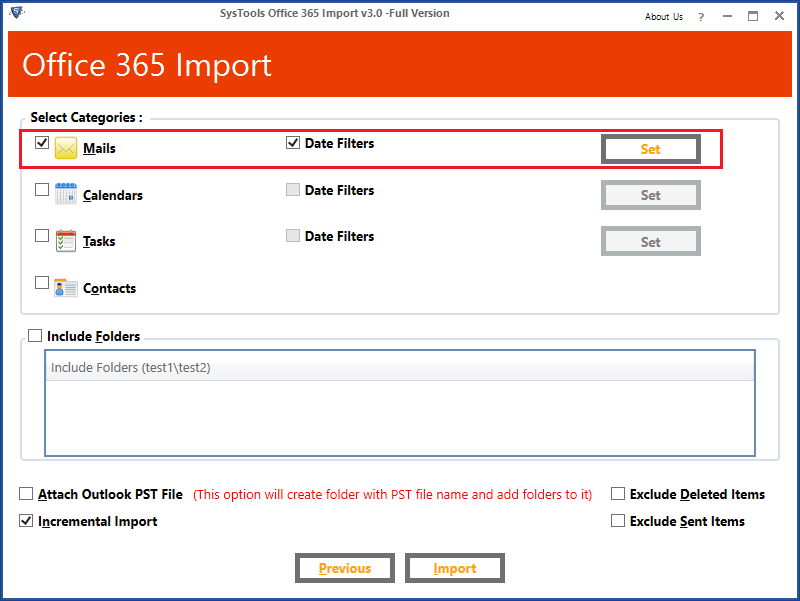 5. Click on Import button to begin the migration process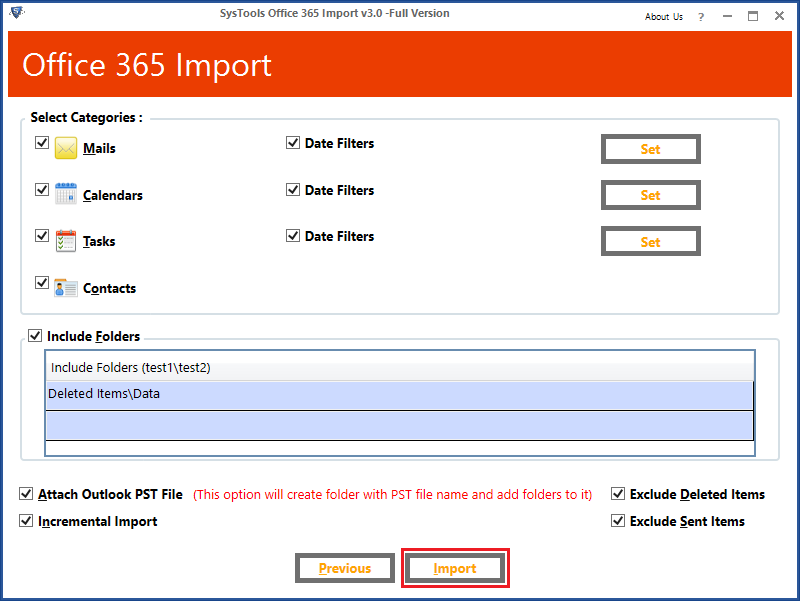 Note: After the process is complete you can login your O365 account and check the migrated data.
Conclusion
In this blog, we have explained your method to migrate Outlook PST file to Office 365 account using Drive Shipping and its alternative. If user wants fast migration of data then it's better to use an automated method. This will help you to easily Import PST file to Office 365 Online mailboxes. Both the method are safe and secure, you can choose any method you are comfortable with.