Outlook Tips
An Apt Solution to Import Mail from Outlook 2011 Mac to Postbox
Admin
| Modified: 2018-12-01T17:14:27+05:30 | 3 Minutes Reading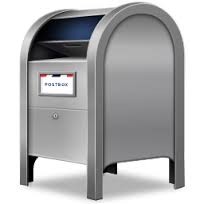 Are you looking to move Mac Outlook 2011 to Postbox? Here we have a solution to import email from Outlook 2011 Mac to Postbox. As we all know that Outlook Mac is one of the most popular email clients. It is supported by Mac operating system. It stores mailbox data as emails, contacts, calendars etc. And Postbox is a commercial email client. It is based on Mozilla Thunderbird. The user wants to import mail from Outlook 2011 Mac to Postbox. The Postbox have many additional features so the users are migrating from MS Outlook Mac to Postbox. The additional features of Postbox are integrated web services like Picasa, Facebook, Flicker, etc.

Needs to Import Email Outlook 2011 Mac to Postbox
There is one and the only reason that is if the user wants to migrate to a cross-platform. You can say that a user is facing some problem in Mac Outlook 2011 & can't resolve that so the user totally agreed to go for another email client that is much better than MS Outlook. & Postbox is also giving facilities for integrated web services as well.
Import Mail from Outlook 2011 Mac to Postbox Manually
Before implementing the manual solution the user has to check the following things:
If the user's emails are stored on the local machine. So, the user can migrate it to Postbox manually.
If the user's Mac Outlook account is configured with IMAP protocol, then the user doesn't have to move it manually. The user can download all the data from Mac Outlook directly.
If the user is using POP3 protocol, then all the emails will be downloaded from inbox folder but for other folders, the user has to do it manually.
After checking all these things there is the way to export emails in Postbox from Mac Outlook manually.
The steps for the manual method are:
If the Postbox is running, Exit from it
Open Outlook 2011 Mac. Select any one folder that you want to move
Select Edit >> Select All
Now create a new Temporary Folder in Mac Finder Window
Do the Drag & Drop each email from the selected folder in the temporary folder
Now open Postbox & download the add-on ImportExportTool
After installing this add-on. Select Import All EML Files from a Directory option.
Finally, all the emails are moved to your temporary folder of Postbox mailbox.
There is also a limitation of this method that it is a very lengthy method. It is very time-consuming. In this, it is not confirmed that the data can't lose during the process. There are high chances of data loss as well.
Alternative Solution to Import Mail From Outlook 2011 Mac
As you read that here the user gets the professional tool that helps the user to transfer the emails from Mac Outlook into Postbox. The tool is OLM Converter that import mails in Postbox from Outlook 2011 Mac. This tool converts emails from Mac Outlook in EML format & then import it in Postbox. This expert solution is much better than manual solution. There are following features of this tool that it provides facility to repair the Outlook 2011 Mac file, No size limitation is there, It maintains the hierarchy structure of the folders, User can export multiple emails. etc.

Conclusion
As there is the manual & alternative third-party tool solution that is used to import mail from Outlook 2011 Mac. We got the results that the automated solution is best ever that saves our time & there is no data loss. Data security is there & don't waste our time as well. So get it & save your time.