Outlook
Techniques to Import Contacts from Excel Spreadsheet to Outlook Account
Admin
| Modified: 2021-12-10T19:44:06+05:30 | 6 Minutes Reading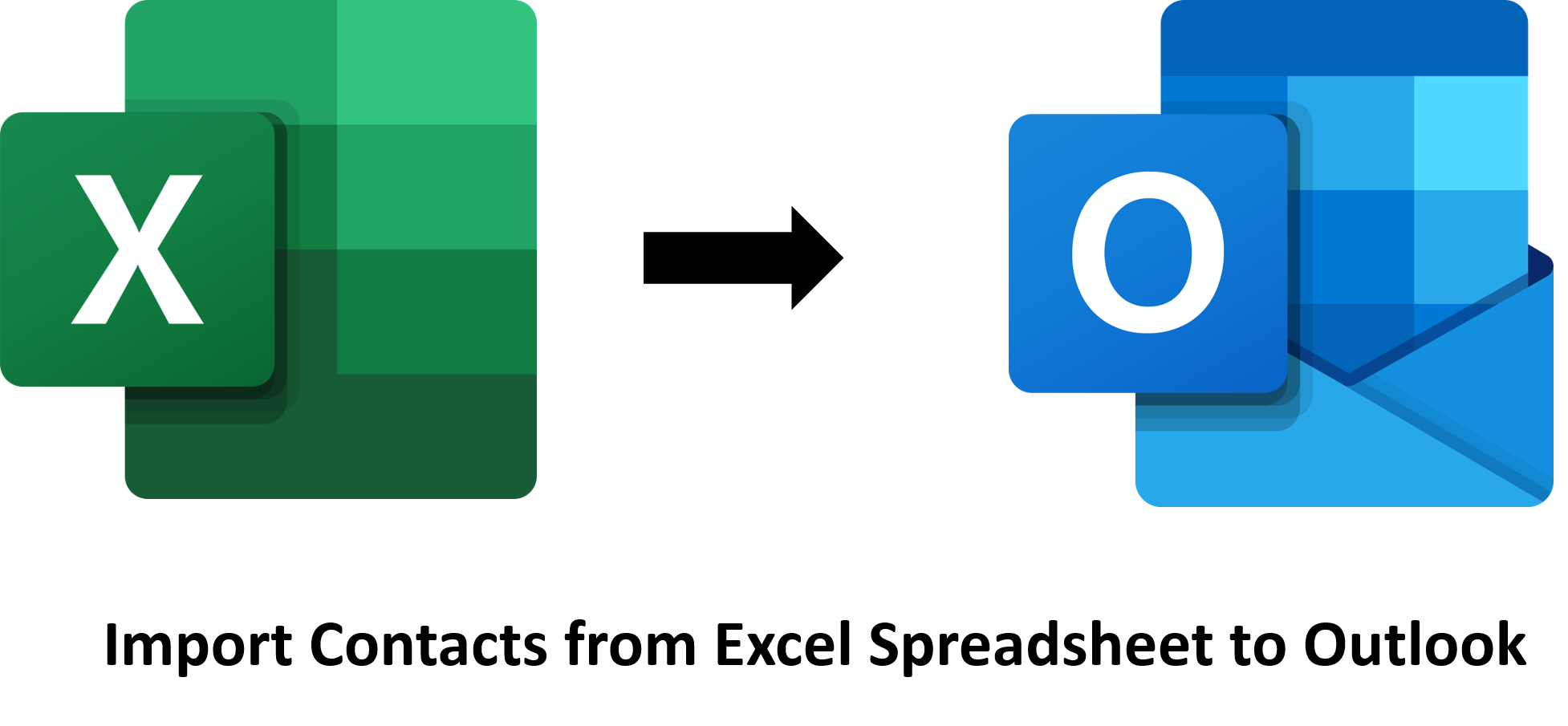 "Are you searching an instant solution to import contacts from Excel Spreadsheet to Outlook. you have a list of contacts information in Excel, and now you need to export all of these contacts from Excel to MS Outlook. Here we discuss the techniques to import contacts from Excel to Outlook effectively."
As we all know that contacts are playing an important role in everyone's life either personal or professional user. Without contacts, a user is totally unable to interconnect with any other. Excel is a convenient platform for saving contact details. It provides several ways to process users data like delete duplicates, benefit from utilizing formulas and sorting options, merge multiple files with emails, combine various contacts into one. But sometimes, user wants to import contacts from Excel to Outlook account. Outlook is prominently used email application these days. It provides some reliable and secured features to the user. When user tries to migrate excel contacts to Outlook they may face various issues. In fact, it is not that much simple and easy task to export all contacts from Excel spreadsheet. So, we come up with an appropriate solution that helps to perform the migration effectively. First, go through the below-listed scenario that will help you to understand the exporting procedure. The scenario is taken from the forum site:
"I am facing trouble to import contacts from Excel Spreadsheet to Outlook. I have all my contacts stored in an Excel sheet. I have tried so many times to migrate, but when MS Outlook is supposed to mapping the columns, it only shows in one column in the CSV file. I think it means I do not map the data in the correct manner. I have to import approx 3000 contacts from Excel to MS Outlook. Any help would be appreciated. Thanks alot."
Can I Import Contacts from Excel Spreadsheet to Outlook Manually?
After considering the above-mentioned query. Here, below we describe the step-by-step procedure to convert contacts of Excel to Outlook. You just need to follow all of them in sequence to get effective outcome.
Read More:
Technique 1: Import Excel Contacts to MS Outlook
Step 1: Go to "File Menu" in MS Outlook program
Step 2: Choose "Open & Export" category
Step 3: Select "Import / Export" from the Import or Export window
Step 4: Under "Choose an action" to perform from alternate program and file, keep in mind that you choose "Import" as an option
Step 5: Hit on the Next button to move forward
Step 6: Here, you have to select the "Browse" button to choose the desired CSV file
Step 7: Then, navigate to Microsoft Excel file that wants to be exported
Step 8: Click "OK" button after Highlight a file that can be imported
Step 9: Generally, under the "Options" section make sure you will choose this option "Do not import duplicate items or replace duplicates with items imported" properly
Step 10: Press the "Next" button to export contacts from an Excel Spreadsheet to MS Outlook
Step 11: Opt the secondary contacts folder that exists in a mailbox. This is a specified folder where your data will be migrated
Step 12: Afterwards, click on the "Next" then, choose "Map Custom Fields" option
Step 13: Make sure that all columns from a CSV file are mapped to the specific Microsoft Outlook address book fields
Step 14: To map a specific field, you have to drag the items from a source file on the left side to the exact destination field. For extracting from a field mapping drag every component from right-hand to left-hand side
Step 15: In this step, after mapping all fields, select "OK" and then "Finish". A new contact list that includes the exported data from the Excel sheet
Step 16: Choose a new contact list then, from the "Home" tab you have to select "New Contact Group" button
Step 17: Here, you the form to generate a "New Distribution List" will open
Step 18: In the "Name" field you have to add name for the contact group
Step 19: Select "Add Members" and opt an option "From Outlook Contacts"
Step 20: At the right-corner choose a drop-down arrow. After that, select the name of the second contact list that you have created above
Step 21: click to choose the precise individual who should be present in the contact group
Step 22: Press the "Shift key" and while pressing this shift key, hit on the last individual in the provided list
Step 23: After highlighting all names, opt "Members" and hit the "OK" button to export contacts from Excel Spreadsheet to Outlook successfully
Step 24: This can add all opted members to a distribution list
Step 25: Lastly, select "Save" and "Close" button
Technique 2: Export Various Excel to Outlook Contacts 2007
Step 1: Firstly, in MS Outlook program you have to click "File" and then "Import and Export" option
Step 2: Now, highlight this option "Import from another program or file"
Step 3: Hit on the "Next" button to move ahead in the importing procedure
Step 4: You have to make sure that CSV file (Comma Separated Values) for Windows has opted
Step 5: Select "Next" after that "Browse" to opt the desired path
Step 6: Then, you can select "Do not import duplicate items" or hit the "Next" button
Step 7: choose Outlook folder you want to export all contacts
Step 8: Press the "Next" button and select "Map Custom Fields"
Step 9: Afterwards, make sure every column from a .csv file is mapped with MS Outlook address book fields
Step 10: In this step, an existing mapping of the exact column to be replaced with a precise one
Step 11: At final, select "OK" or choose "Finish" option to end up the procedure
Effortless Way to Import Contacts from Excel Spreadsheet to Outlook
The above-stated techniques have some constraints that affect the manual process positively. It is a time-consuming and lengthy procedure. The manually procedure can be troublesome and confusing for some novice users. User have fear that this method may loss your crucial data while exporting excel spreadsheet contacts to MS Outlook. Thus, FreeViewer come up with an appropriate solution i.e., is a third-party software such as Microsoft Excel to Outlook Converter. With the help of this software you can easily migrate multiple contacts from Excel To Outlook Address Book.
This application is equipped with advanced functionalities that will help to import contacts from Excel Spreadsheet to Outlook without data loss. Excel to Outlook exporter facilitates a user-friendly interface so, a non-technical user can also avail it. So, it is better to perform the conversion procedure using this software. Moreover, it is totally depends on the user that which one they wants to choose. One can go with any one of them as per their requirement and desire.