Webmail
How to Open Webmail Without cPanel? Get the Free Solution Here!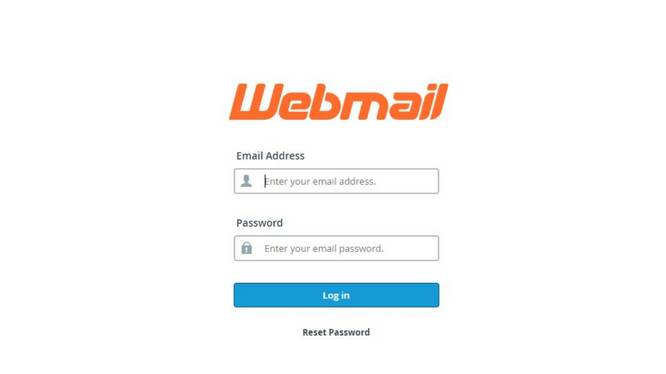 Webmail applications let users check the configured website hosting email accounts with the help of web browsers. With this, one can read and compose email messages, the address book can be maintained with all your important contacts, easily manage and share calendars and allows users to perform several tasks. Moreover, there are three different webmail email programs i.e., Horde, Roundcube and SquirrelMail. Now, users can avail any of these applications to organize and manage the work. However, there arises a situation wherein users need to know, how to open webmail without cPanel. Under such state, all you need to do is simply explore this blog where we will shed light on the best approach to implement the same.
Read on further to know more about the solution to access webmail without cPanel!
Case 1: How to Open Webmail without cPanel
"Hey experts, I am using webmail application for official purpose wherein I have no admin access. As I am working as a sales Manager, hence most of the time I have to work out of the office in different Operating system. Because of which, I want to know how to open webmail without cPanel in multiple platforms like Windows, Mac and so on. Could someone suggest some possible solution for the same? Please advise!"
Solution: Open Webmail with Multiple Operating Systems
In the above-described user-query, a user needs to access webmail in a different OS without c-Panel. If he/she has an accurate username and password for the same, then the solution can be made easy. So, let's have a look!
For Windows OS: In case if the Webmail user wants to access the email in Windows OS without cPanel. Then, simply configure the same in the default email application by Windows i.e., Mail client. Moreover, this makes easy for the user to access the webmail emails on Windows Operating system.
For Mac OS: When it comes to open the webmail application in Mac Operating system. One can smoothly make the best use of Apple Mail email program, which is the default application in Mac OS. For that, simply enter the credentials to open webmail without cPanel in Mac application.
Android Phone: If the user wants to access the webmail in an android phone, then one can make use of Gmail or any email program, which is been installed on the phone. So now, users can smoothly configure the webmail in Gmail, which will allow to easily manage the work.
Case 2: How to Open Webmail with Outlook
"I have been using Horde webmail application for business communication. As I've created a backup of all my Horde emails in MBOX format. Due to some reasons, I also need to work on Outlook and other email programs. So, how to open webmail without cPanel in Outlook? Is there some reliable approach that will allow me to access this MBOX file in multiple email clients? Sincerely waiting for a quick response!"
Solution: Open Webmail in Outlook by MBOX Converter
The above user-scenario is one of the queries, which is been asked in most of the tech forums. No doubt, Outlook is one of the preferred email applications for been a smart and feature-rich email program. Apart from this, in the query, the user wants to access the Horde email in different email applications. Well, this can be possible by converting the MBOX file format. As there is no manual method to convert the MBOX file.
Hence, it is best suggested to avail MBOX Converter software. This top-notch software is developed by the best technocrats that allow converting multiple MBOX files in different file formats such as PST, EML, NSF, HTML, MSG, Office 365.
Convert the MBOX file to PST without installing Outlook application on the system to open webmail without cPanel
Saves the MBOX Horde emails to EML format to open in Windows Live Mail, Apple Mail, Outlook Express, etc
Export the MBOX file as NSF wherein users can easily access the emails in Lotus Notes application without any hassle
Convert the MBOX file as HTML so as to quickly open the file in any web browser
Export the converted Horde emails(MBOX) as MSG format to open individual emails in Outlook
Concluding Lines
Most of the users are confused in finding the solution on how to open webmail without cPanel. With the help of the above-mentioned software, it is no more a complex task in accessing the Horde emails in different email applications like Microsoft Outlook, Lotus Notes, Apple Mail, etc. Furthermore, the tool renders a set of countless features to access webmail without cPanel.