Image File Conversion
Simple Approach to Convert JFIF to APNG File Format
Overview:- Are you looking for a simple & trusted solution to convert JFIF to APNG format? If your answer is yes, then make sure to read this blog till the very end. In this post, we will show you the best way to accomplish this task without losing any crucial information.
A file with a .apng extension is a raster graphic format and also an unofficial extension to the portable Network Graphic (PNG). Usually, it comprises various frames that generally represent an animation sequence. Now, there can be multiple reasons why users want to convert JFIF to APNG file format. So, in this blog, we will explain an effective solution to help you perform this task accordingly.
Expert Recommended Solution to Convert JFIF to APNG File Format
One thing to know before starting this conversion procedure is that there are no manual or direct solutions available to perform this task. So, it would be better to stop looking for an easy way out and rely on the expert's opinion. As a result, there is no deficiency of online converters and third-party applications on the internet. Hence, the Image Converter Software would be the best solution for users to convert JFIF to APNG format in a trouble-free manner. This utility is capable of converting multiple images to any desired format without losing the originality of the pictures.
Conversion Guide to Utilize this Converter Software
Execute these below-listed instructions to convert JFIF to APNG format:-
1. To begin, Download and Launch this software on your Windows Machine.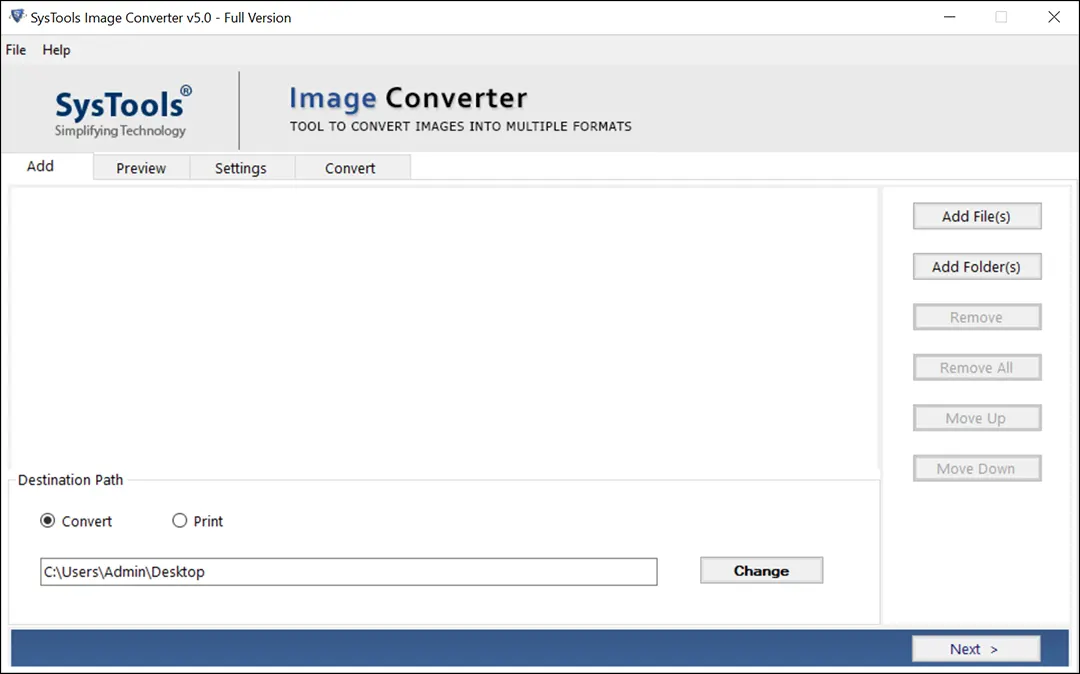 2. Now, choose either Add Files or Folder(s) option to browse JFIF files into the panel.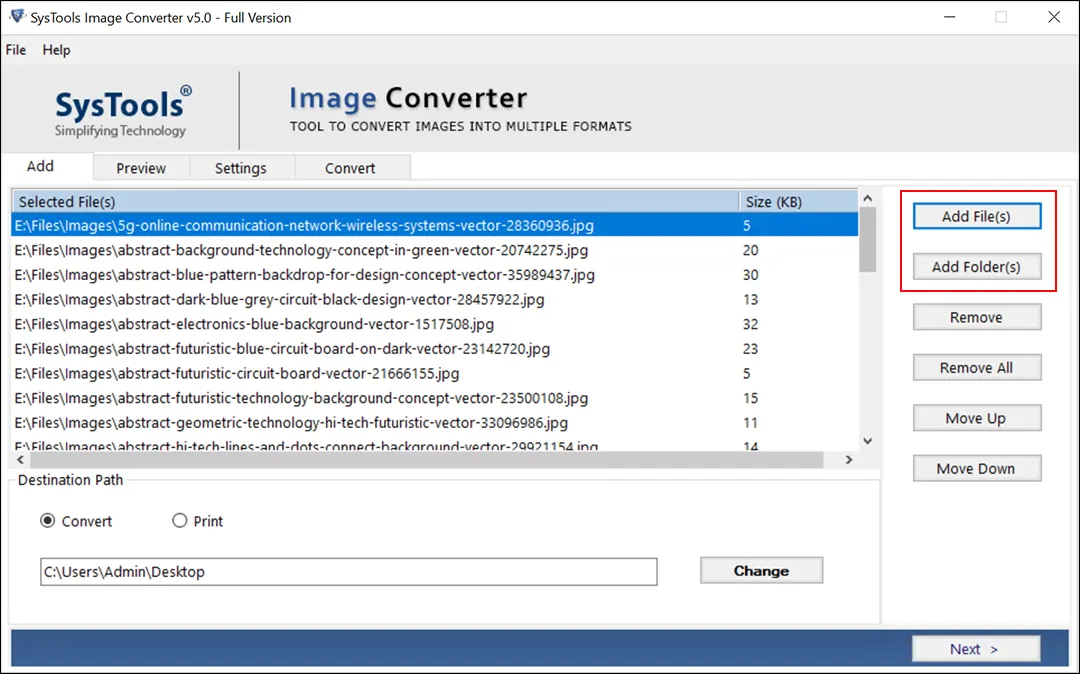 3. This application allows users to preview their files into the software interface before the conversion process. Next, click on the Next option to move ahead.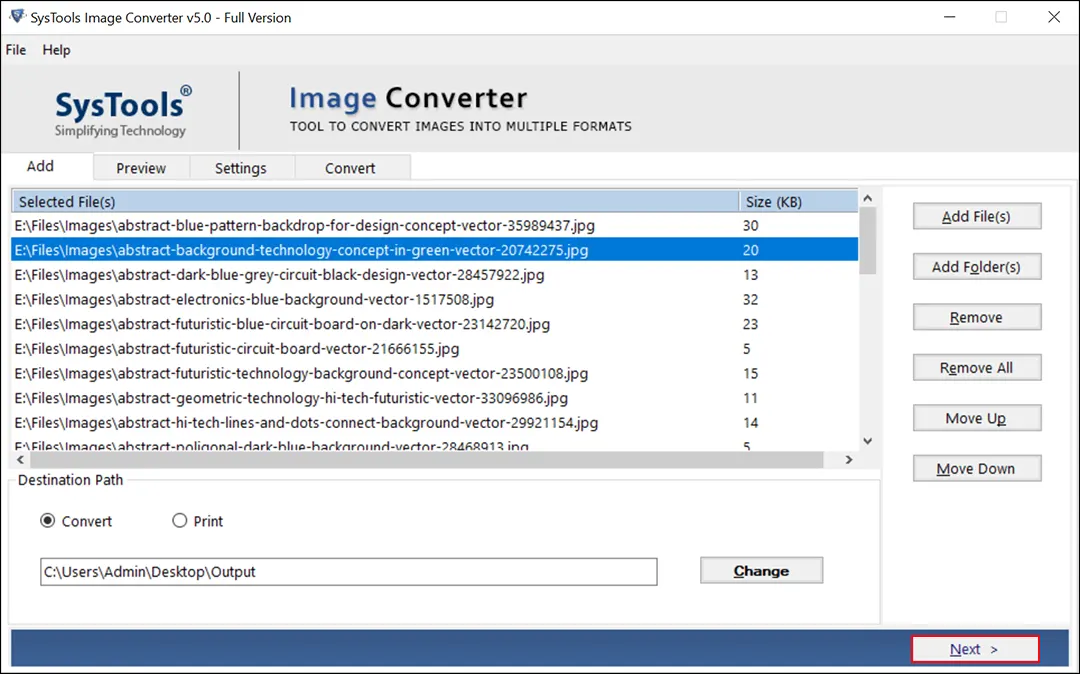 4. Select APNG as your export format from the drop-down menu.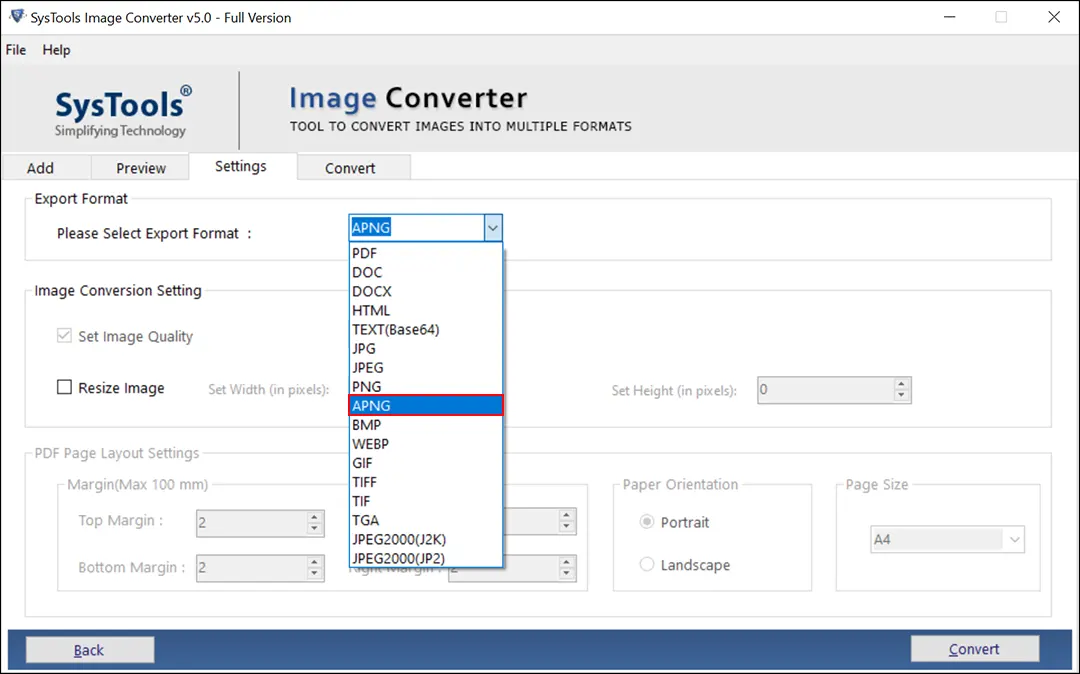 5. You can also change the size of your images easily by simply changing the set height or width of the pixels.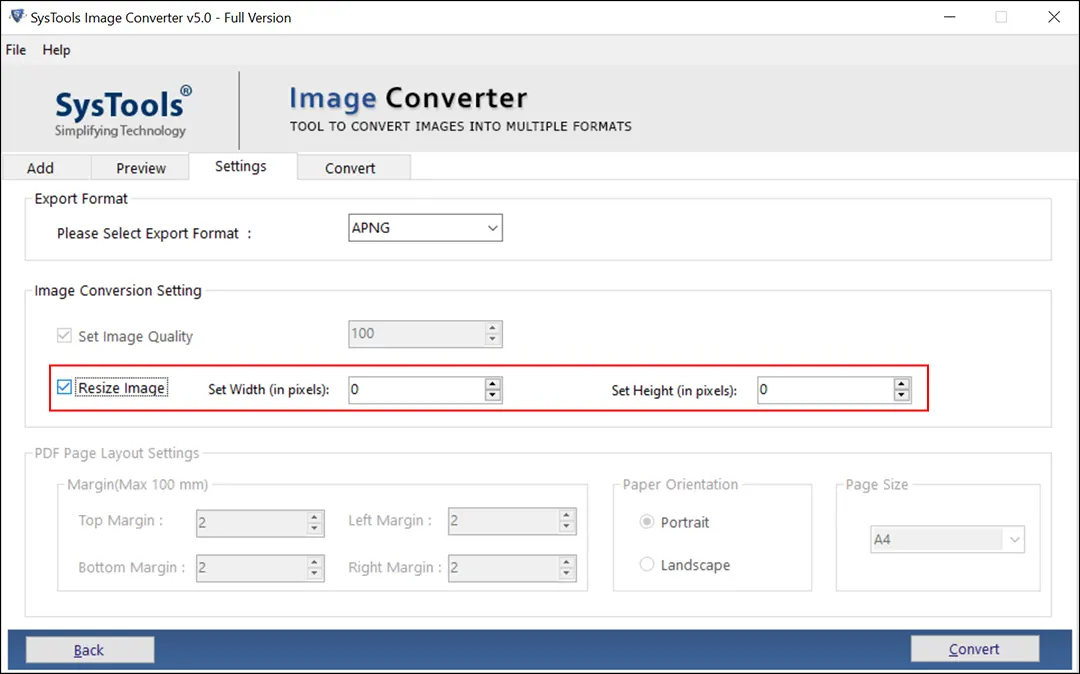 6. In the final step, press the Convert button to start the conversion process.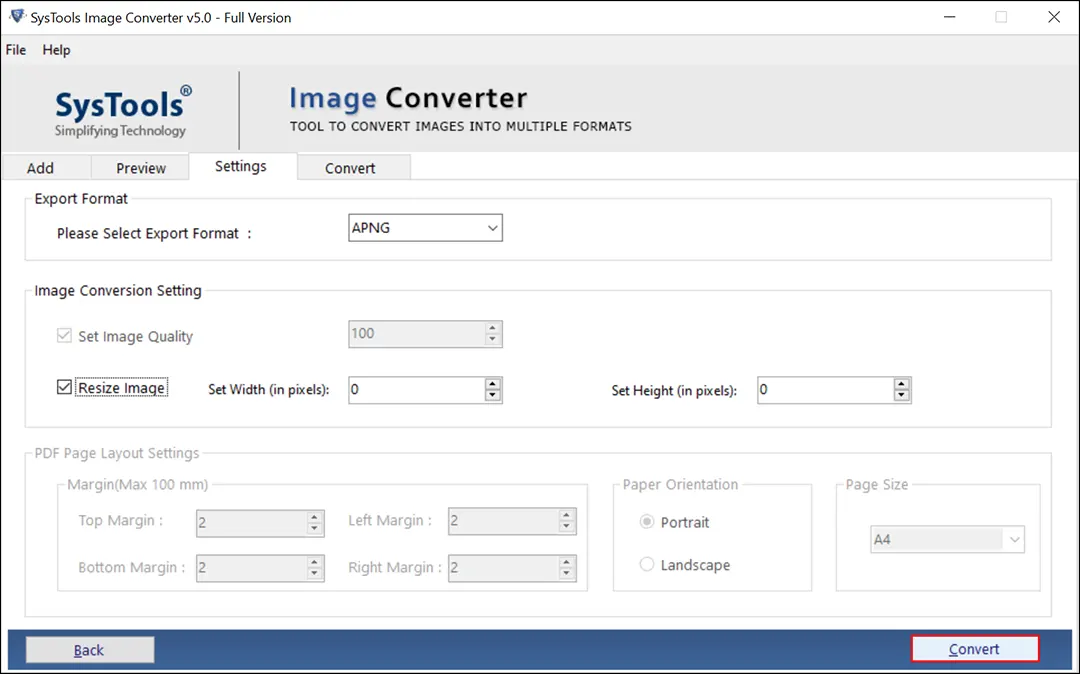 Key Features of the JFIF to APNG Converter Tool
Supports Multiple Saving Formats:- This converter software allows users to convert JFIF to APNG format. Not only that, it supports numerous export formats such as JPG, PNG, PDF, TIFF, GIF, HTML, TEXT, DOC, DOCX, and many more.
Image Maintenance:- Also, this software is built with a progressive mechanism that helps to keep the quality of the images intact before and even after the conversion procedure.
Compatibility with Windows OS:- It works evenly with all the recent and previous versions of Windows OS. It also supports Windows 7,8,8.1,10 (32-bit & 64-bit) and the latest Windows 11(64-bit).
Set the destination Path:- With the help of this converter tool, you can select your desired destination path where you want to save your resultant files after the conversion process. If not, then the output file will be saved on the desktop by default.
Change the Size of Images:- Moreover, this application can change the size of the images. For this, all you have to do is just change the Set Height or Width of the pixels.
Dual Selection option:- Other than that, this tool offers a dual selection option to select multiple JFIF files at a single time. Just choose either Add File or Folder option to browse your files into the software.
Easy & Simple Interface:- Furthermore, it has come with a simple & easy to utilize advanced graphical interface that makes it easy for every professional or domestic user to use this tool.
Read More:- How to Convert Base64 to APNG File Format?
Final Say
This tool allows users to convert JFIF to APNG file format in a quick way and fastest way. Apart from this, we have mentioned an effective and unique technique to resolve this query. As a matter of fact, there is no online or manual method available for this conversion process. That is why it is advisable to rely on the professional mentioned tool to accomplish this task in a trouble-free manner.